Why You Need a Content Management System
Contents:
In several previous posts, we've looked into different social media platforms which can aid you in promoting businesses.
However, most of us come to a point where you've expanded to a few of them, since your target audience is pretty differentiated, or you're looking to diversify your content.
A vast majority of brands eventually start managing a number of accounts on social media in order to reach as many potential buyers as possible. Multi-platform social media and website management can become exhausting and entirely inefficient if every post needs to be done manually.
In this case, content management system software saves the day. Let's explore what a CMS is, how a content management system works, and why you might need it.
Content management systems: what do they do?
In short, CMS helps you manage content within a single or between multiple platforms effortlessly. It's a type of software that builds the contents of the website for you by providing templates to speed up the posting process and unify all your content. Most commonly known CMSs that you might have encountered or worked with include Magento, Drupal, WordPress, and Joomla.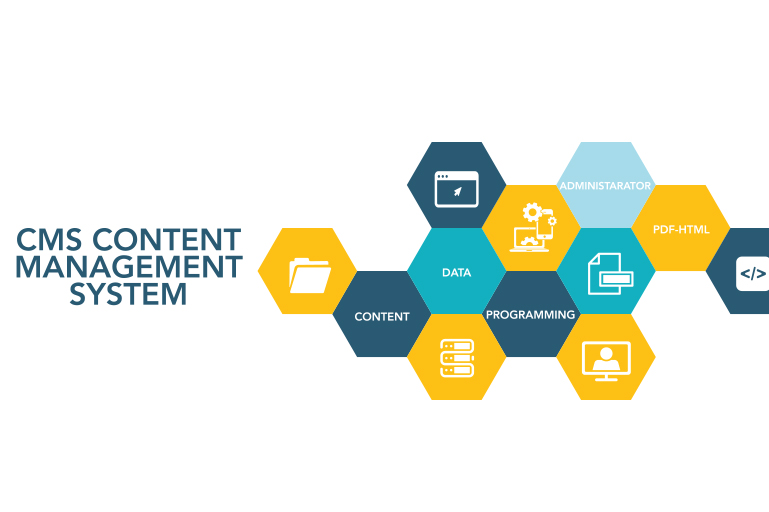 CMS for blogs
Content management systems are very helpful in cases where content needs to be updated frequently and quickly: blogs, online stores, news publishing sites, etc. They allow you to keep the information on your website up to date, especially if you are running a business that launches new products or services regularly.
It is also important to make life easier for those who manage multiple platforms, as they don't often have much time to spare on a single blog post or a page update.
CMS is also convenient for those who want to avoid writing their own code. A developer would set up advanced templates that don't require users to make changes to the existing code every time the site needs an update, which makes publishing much easier for those not well-versed in web development.
CMS tools: templates and plug-ins
It is important to note that using content management system software, you will need to keep working within the existing templates. You can use the standard ones, while a skilled developer may help you set up some new ones or tweak the basics to get the results you want.
The only downside is that without the help from the specialist, you're only able to build content around the existing templates or dig into code yourself, which is time-consuming and counter-intuitive if you were looking for convenience.
Good news is, there are lots of templates and plug-ins available across different CMSs right now, and the number is growing - moreover, you can always hire someone and invest in a good well-structured website.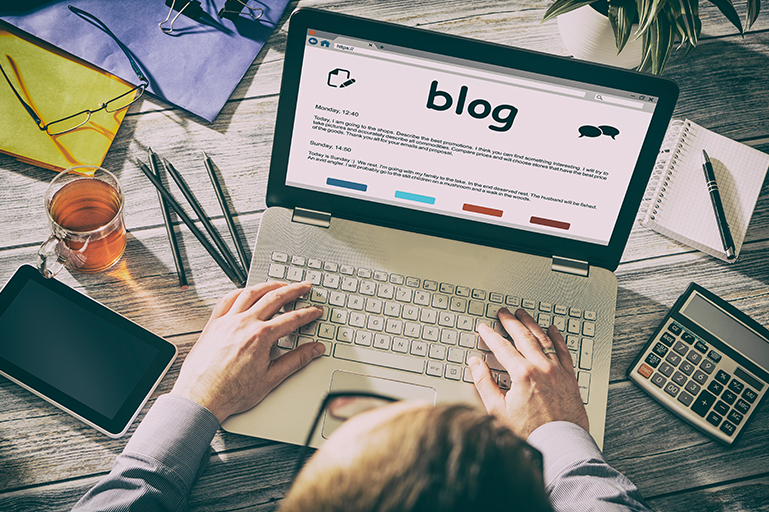 Does my company need content management system software?
What would you gain by using a CMS? In fact, if your business requires your website to be active, including constant updates and maintenance, there's a lot to be acquired by adopting the right content management system.
The benefits include:
1. Updates and add-ons can be made faster, without digging into code
By fitting all the content into the pre-made templates, you save the time you'd otherwise waste on setting up new pages and writing code for them from scratch just to post an article like the one you're reading now.
2. Testing and previewing can be done easily before publishing
You can see what your new page would look like before it's live simply by choosing that option before clicking "save". No need to set up a testing site, which is a rigorous process.
3. Customization, though limited, is performed much easier, without the need to hire a designer
Inserting an image or a table, changing the background for a single page or the whole site, switching color schemes - all of it can be done by anyone with admin rights, and web designing skills are not required.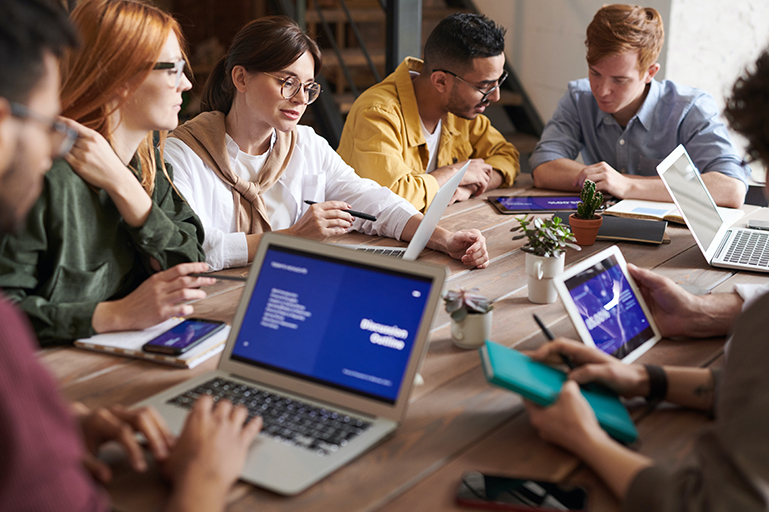 4. A substantial number of people can set up accounts and assume different roles for site managing, publishing, maintaining, etc.
Perfect for teams where each person has their own area of expertise.
Also, anyone can use a CMS without any actual knowledge of how the content management system works. Users can just follow the directions and learn simple organization tips, as the interface is really intuitive.
Which CMS should I use?
There's really no definite answer. Magento, Drupal, WordPress, and Joomla all have been around for a long time, and as expected, each one of them has its own advantages and downsides.
For example, while WordPress is the easiest one to use, however it suffers from weak code, requires frequent updates and needs larger service resources. Drupal, on the other hand, is much more stable and showing great performance, lacks the variety of themes and plug-ins, and is much less intuitive, thus a bit harder to use.
Joomla has similar issues, but is better for static websites, should you prefer them. Magento is considered to be the best option for dynamic platforms like e-Commerce (online stores, etc.) - there's a lot to choose from.
It all depends on your needs, preferences, and experience in working with CMS, as some are more expensive in terms of development and harder to get to the desired outcome. Some companies choose not to use any CMS, despite their clear benefits.
They prefer to stick with social media that is much more straightforward or create a website that doesn't need updates too often. Unfortunately, this strategy is not very sustainable for most businesses, and having an active blog or an easily changeable site content is too useful to overlook.
Why you shouldn't try to create a CMS by yourself
Yes, hiring a specialist to create a personalized CMS suitable for your needs can require some upfront spending, but building from scratch is no easy task, and it is most definitely something you'd want to delegate to a good developer.
Even if you are using pre-made software, you should consider changing it up to make your site stand out from the crowd and, most importantly, tailor it to your requirements. It's a good investment, especially if done right, saving you lots of time and effort in the future.
Even if you decide to tweak a template instead of developing it from the ground up, additional coding and re-designing still need to be done to make it your own and fulfil all of your business's needs.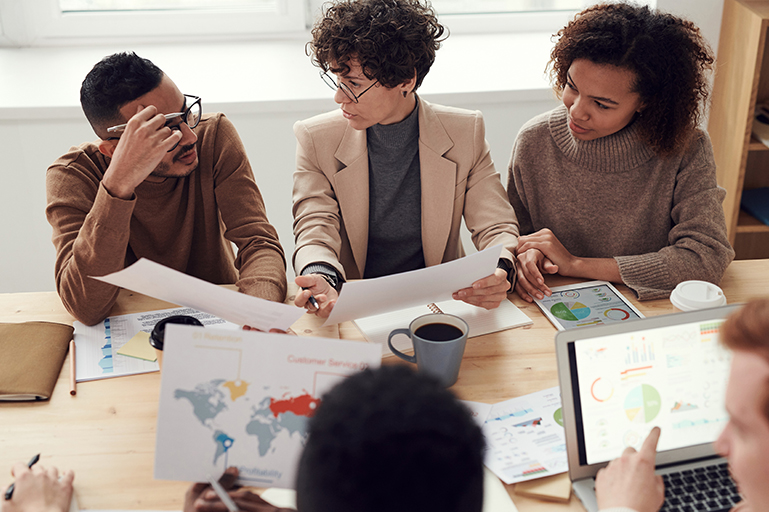 Moreover, if done by an amateur with lots of unnecessary bootstrapping and flawed code, speed and SEO optimization of the site can be affected. In the end, businesses strive to stand out and impress their target audience, and that, naturally, requires some spending.
Website content management system can help you focus on creating your products and providing services, taking the pressure of website maintenance off of you. It takes time and skill to build a CMS that is well-tailored for specific business needs.
The WiserBrand team is always there to provide a consultation or help you build and set up a custom CMS developed just for your project, built either on WordPress, Drupal or Magento. It will give your online presence a boost without taking up your time - and become one of your most fruitful investments.