Magento Development Services
State-of-art Magento development services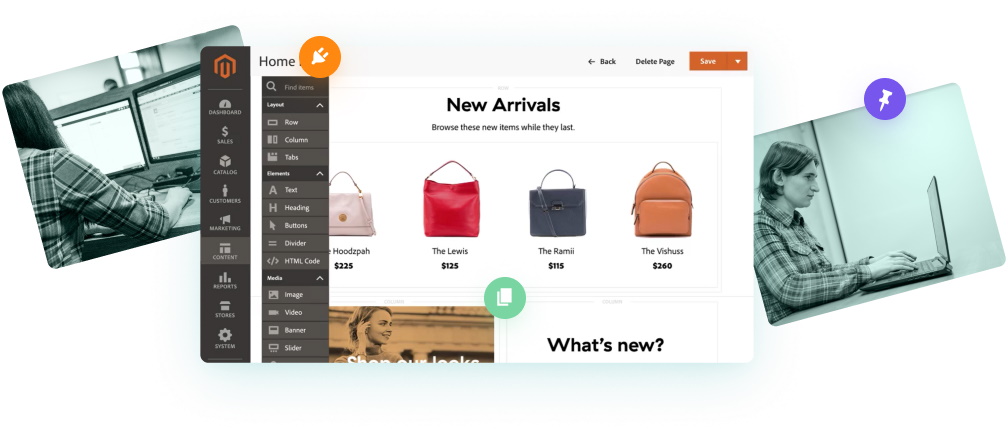 Why is Magento eCommerce the top choice for your business?
Why should you choose Magento for an ecommerce website?
Magento is an e-commerce leader. Many renowned online retailers turn to custom magento development. This user-friendly platform occupies 4.55% of eCommerce market share and powers around 141,800 websites.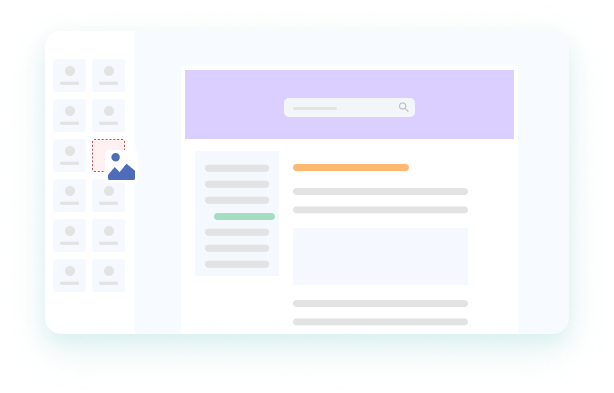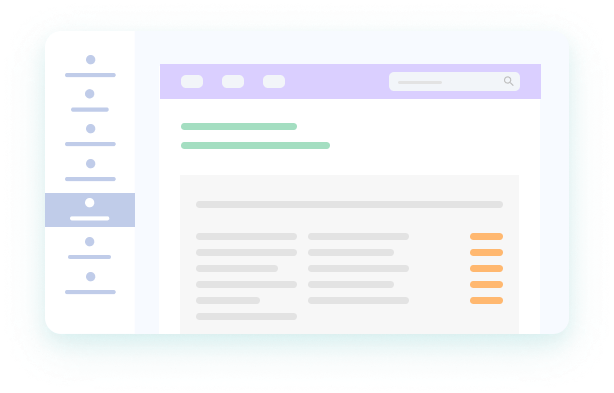 What are Magento benefits for a business?
Your business gains in the following:

Performance and cost
Magento ecommerce website development allows handling large volumes of orders. Businesses running their eShops, opt for Magento 2 development as this platform increases server response times for all website activities. Unlike Shopify, Magento is a free platform, besides cloud hosting ensures lower prices.

SEO and Marketing functionalities
The platform has advanced tools for customer segmentation and targeting, defining product recommendation rules, up-selling, cross-selling, and even SEO optimization. Magento website development allows a more significant influence on customers' shopping habits and increases the value of their carts.

Third-party Integration
It works fine with various payment gateways, database applications, transportation, shipping, order tracking, etc. Even if you face any issue, developers, programmers, bloggers, and project managers are ready to help. The community regularly updates users about trends and the latest tech in Magento store development.
How can we help? in terms of Magento Development
We provide all Magento eCommerce development services, namely:
Build and support your online store
Develop a new storefront
Migrate to Magento 2
Get an extension developed
Provide a dedicated team of skilled developers
Custom Magento Development Services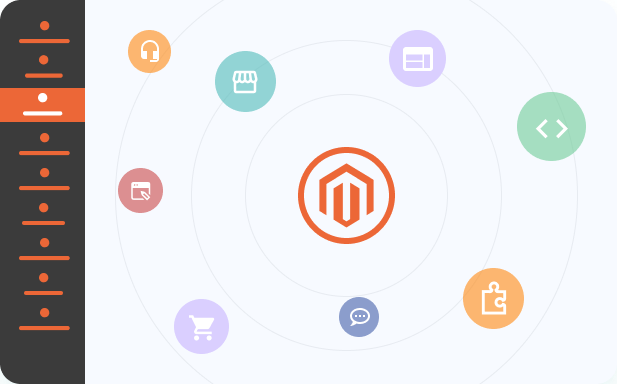 When do you need Magento Web Development Services?
Whenever you need a top innovation platform to enhance your eCommerce presence. Magento supports more than 750 000 big and small websites worldwide. Nike, Coca-Cola, and Samsung operate on it. No matter if you are a novice or represent a digital-native brand, as soon as you decide to take your shop to the next level, get Magento services.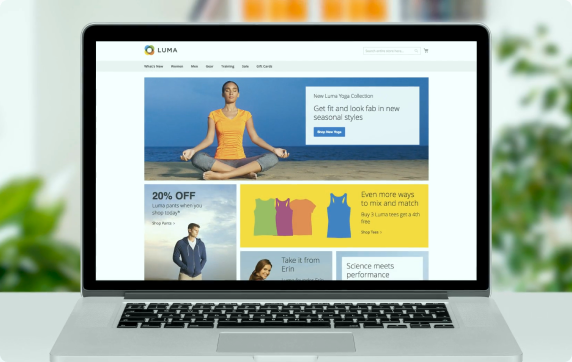 Our approach
What can you expect from our Magento 2 Development Company

Spare time and money
Partnering with a Magento development company lets you save on magento cms development costs and you can avoid stress.

Obtain access to top experts
You can hire whatever specialist your project requires with the skillset that fits your needs at the moment.
Concentrate on your organization
Delegating Magento Enterprise Development, you can dive headfirst into your core business activities, instead of refining software.
How we helped our clients
What clients say about our Magento Store development services?

Marketing Manager, RedJumpers Agency
Magento Migration & Web Optimization for Tech Co Network! Thanks to WiserBrand's work, the admin panel's loading time has decreased by 15%, and the end customer's sales have grown by 7%. They excel at project management by providing updates and meeting deadlines. The team is responsive, proactive in communication, and dedicated to the project.

Chief Operations Officer, Swiftic
Website Development for Mobile App Publishing Solution! They turned a stalled project into a highly functional website that met internal expectations. Expect WiserBrand to establish a responsive partnership and offer useful field-specific advice. They can be counted on to meet deadlines.

Head of BD, Geomotiv Holdings
IT Staff Augmentation for Software Development Company! With WiserBrand's help, the client has strengthened their development team, enabling them to complete tasks quickly. The provided resources seamlessly adapt to the client's workflow, allowing for a smooth collaboration. Also, their technical expertise and communication skills have stood out.
Complementary services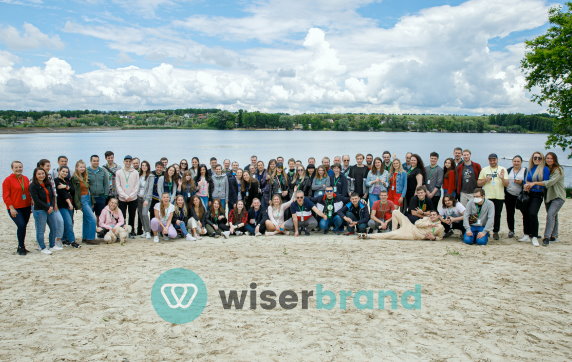 We can deliver more than just an ecommerce platform, we can connect essential parts of your business – develop ecommerce solutions, create transformative marketing campaigns and deliver unparalleled customer service. All at one firm.
Reach out to get started
We'll help you grow to your full potential
FAQ
What are Magento development services?
Magento development services cover professional help with creating an eCommerce store on the top of Magento. Usually, the services include Business Analysis, front and back-end Magento development, testing, debugging, market launch, maintenance, updating and scaling.
What is Adobe Commerce?
Adobe Commerce is an advanced eCommerce development platform better known as Magento. Magento was acquired by Adobe in 2018 and is now usually called Adobe Commerce. As earlier, it is a cloud-hosted platform for eCommerce website development.
Why is Magento best for ecommerce website development?
Magento isn't the one-fit-all platform to create an eCommerce store. However, when Magento in-built features perfectly fit project requirements, it becomes a powerful, performant, secured and robust platform with wide customization opportunities, allowing Magento specialists to follow eCommerce development trends and best practices, deliver top-notch user experience and build conversion-driving stores.
Does Magento need coding?
Yes, Adobe Commerce (ex.Magento) needs coding. What's more, mastering it can be challenging in the case of Magento. Magento Open Source, in turn, can also require coding, however, setting the store up with its help is significantly easier compared to Adobe Commerce.
How does Magento scale?
A well-developed Magento website can be scaled into an omni-channel commerce platform. Because of the cloud-based headless architecture, Magento stores have almost unlimited scalability potential.
Can I connect other systems to a Magento website?
Yes, you can connect your CRM or ERP, plus integrate your Magento website with as many APIs as you need. Get in touch with our Magento development company to add other applications to your Magento website and ensure their seamless integration.
My website has an old version of Magento. Can you upgrade to the latest one?
Yes, our expert Magento developers can help you migrate to Magento 2, boosting website performance, improving user experience, and enhancing security along the way.
What is custom Magento development?
Custom Magento 2 development means creating a unique website on the top of Magento, taking your business requirements, brand identity and user expectations into account. Creating a Magento website in a fully-custom way is the most effective tactic to build an outstanding solution that will perfectly meet your business needs and be easily scalable in the future.