Magento Speed Optimization Services
Need a fast and efficient website? You are at the right place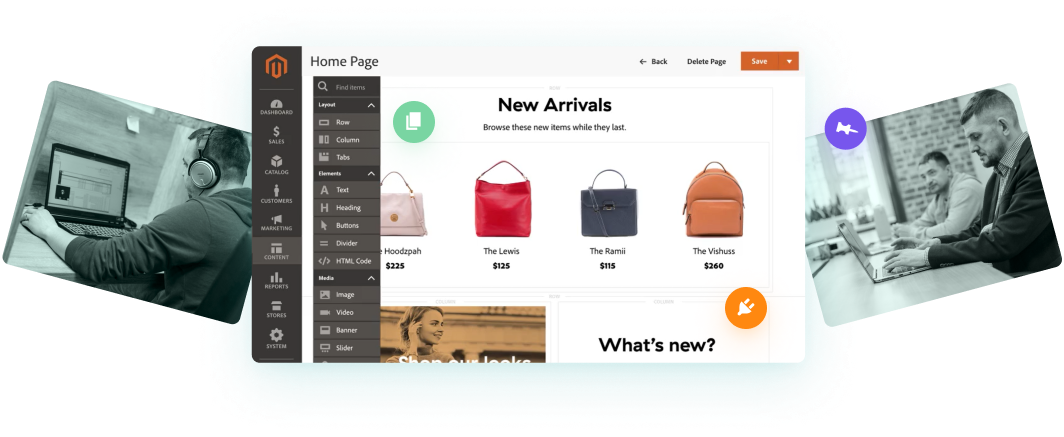 Why is it crucial to have a fast website?
Better conversion rates
Slow eStores irritate customers and negatively affect conversions. To avoid this loss, businesses invest. The faster the website, the higher conversion rates.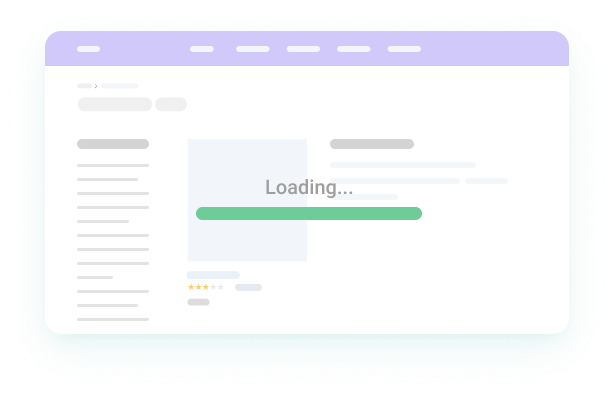 Improved SEO ranking
Site speed impacts directly on search rankings. Google will rank your website according to the user's experience of interacting with it. Thus, your Magento store optimization will help stay visible in the search.
Decrease bounce rate
If your Magento store loads slowly, customers will bounce from it and never come back. So, when it comes to attracting and retaining customers, it's a good idea to optimize your eStore.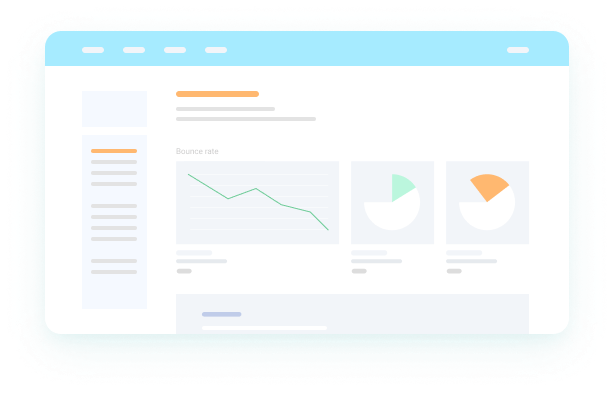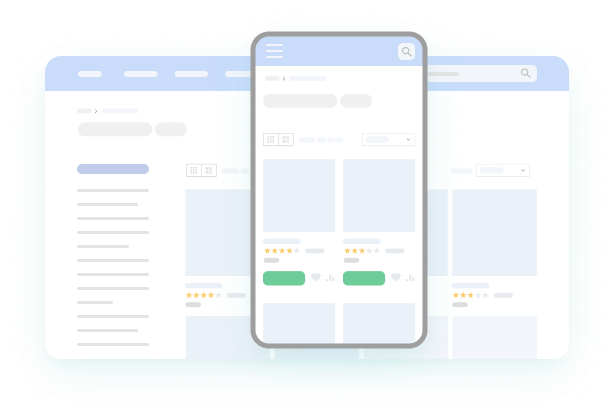 Mobile friendly
Users browse on mobile more and more. That's why Mobile user experience is a top priority for the Web. When your Magento website is optimized, it will benefit both mobile and desktop versions.
What Magento Speed Optimization Service includes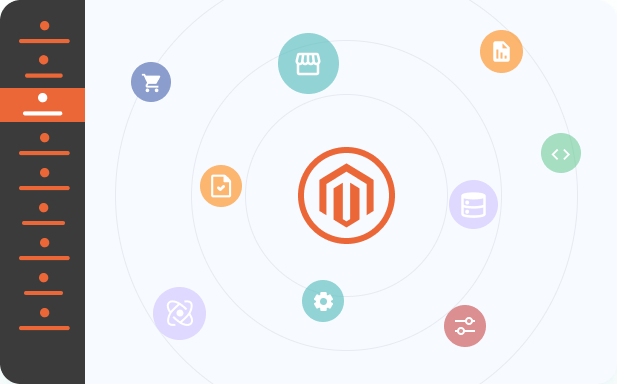 What hampers your Magento loading speed?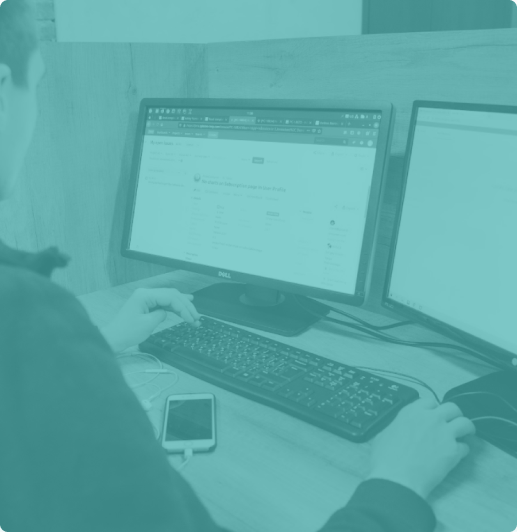 Poorly optimized visual content
Without a proper configuration images may slow down the loading time. Our Magento speed optimization service encompasses various techniques to speed up the content loading.
Slow server or free hosting
To reduce server response time we inspect the codebase. Our Magento performance optimization also includes choosing the right hosting and setting up server.
Third-party scripts
Jammed with too many elements, themes, extensions, add-ons, widgets, your Magento website adds slowdowns. With the speed optimization services, the extensions can be either removed or optimized.
Our approach
Why choose us?

No break-in
We perform tasks without any functional and visual changes.

Adobe Solution Partner
We guarantee that our products are developed based on the high standards of Adobe.

Report
You will be able to compare the loading time improvement and its influence on visitors behaviour.
How we helped our customers?
Our clients say

Marketing Manager, RedJumpers Agency
Magento Migration & Web Optimization for Tech Co Network! Thanks to WiserBrand's work, the admin panel's loading time has decreased by 15%, and the end customer's sales have grown by 7%. They excel at project management by providing updates and meeting deadlines. The team is responsive, proactive in communication, and dedicated to the project.

Head of BD, Geomotiv Holdings
IT Staff Augmentation for Software Development Company! With WiserBrand's help, the client has strengthened their development team, enabling them to complete tasks quickly. The provided resources seamlessly adapt to the client's workflow, allowing for a smooth collaboration. Also, their technical expertise and communication skills have stood out.

Chief Operations Officer, Swiftic
Website Development for Mobile App Publishing Solution! They turned a stalled project into a highly functional website that met internal expectations. Expect WiserBrand to establish a responsive partnership and offer useful field-specific advice. They can be counted on to meet deadlines.
Complementary services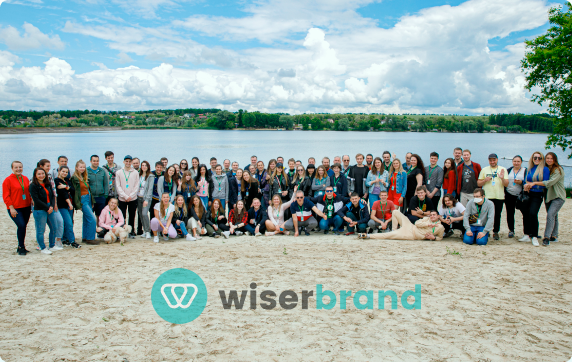 ​​For your eCommerce project to accomplish its utmost, delegate it to a full-service Magento company. Our performance enhancement services guarantee a holistic process addressing all the challenges – in development, optimization, consulting, design, marketing, or customer care. See running it live!
Reach out to get started
We'll help you grow to your full potential