We believe that our success comes down to our customers' progress
Our projects
All
Customer care
Development
Marketing
Ppc
seo
smm
-25%
cutting request handle time
+14%
increase in customer satisfaction
4x
growth of customer base
200%
revenue growth a year
67,5%
free traffic per year
279%
increase of the number of customers
273%
increase of the number of web sessions
271%
increase of the transactions quantity
159%
organic search revenue
42%
increase in new buyers
$3,4
cost per purchase through Facebook Ads
Wish to ramp up your online shop?
Make your business a success with seamless online experience for your customers. Take advantage of our marketing, development and customer care services.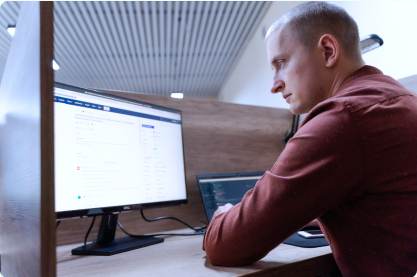 Client feedback

Tatyana, Trademark Owner, Dom Kofe
WiserBrand is an ongoing SEO and PPC partner. After an initial website audit, they developed, executed, and now monitor a development improvement plan in conjunction with internal resources. Traffic and conversions showed growth soon after WiserBrand came onboard, which resulted in an expanded portfolio. Clear and frequent communication enables expectations and requirements to be well understood by both sides. Customers can expect a constantly helpful and generous partner.

Tamuna, Head of Business Development, Geomotiv Holdings
With WiserBrand's help, the client has strengthened their development team, enabling them to complete tasks quickly. The provided resources seamlessly adapt to the client's workflow, allowing for a smooth collaboration. Also, their technical expertise and communication skills have stood out.

Alek, Co-Founder, DeviQA
They became our long-term partner, to whom we consistently outsource development and digital marketing. WiserBrand has been able to satisfy our development needs and complete a number of web and mobile applications within the requested timelines. They've also been able to cooperate with our project managers and quality assurance specialists, which definitely gives us more structure and boosts the effectiveness of our work.
Reach out to get started
We'll help you grow to your full potential