Get to know WiserBrand
WiserBrand was born as a digital marketing agency. Bold thinkers and makers, we've never sat still. Since 2016, WiserBrand has been growing fast to meet our customers' needs in marketing, development, and customer care.
Soon, our company has become a one-stop, eCommerce solution provider. The driving force in our great people. We always look for passionate, dynamic, and highly skilled individuals to take the next step in their career with us.
5+
years of experience in the marketplace
"Get-things done" attitude
Be Engaged
We are passionate about what we do, and value that energy in new specialists who join us.
Be Client-oriented
We celebrate our clients' victories, as our growth is mutual. Our team ensures their best efforts for the ultimate success of businesses we help.
Be a Go-getter
We value a 'get-things-done' attitude. Come up with a strategy, put in the work, tick off the goal and move on to a bigger one.
Be Open-minded
We value open communication, sense of humor and mutual acceptance. WiserBrand takes pride in our strong community.
Perks & Benefits
At WiserBrand, we promote a healthy balance between work and home commitments – in order to stay happy and fulfilled. We actively put in the effort to become the company where you love working, and expand the community of people you love working with. WiserBrand strives to make every employee feel supported and encouraged.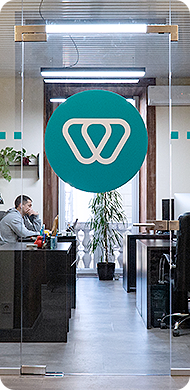 Office & Equipment
Office in the downtown area
Two floors, all separate departments
and teams have their own rooms
Сomfortable workspace
Hardware and equipment
that matches any needs
Consistent and friendly support
from HR and technical departments

Compensation & Work
Fair and competitive salary
Tax coverage
Legal department support
Flexible work hours
Sick leaves
Vacations

Partnership & Social program
Support during onboarding
Mentorship
Team buildings and parties
Charity programs
Support within the IT
Cluster's programs
Vacations

Other perks
Referral program for talent
recommendations
Anniversaries, birthday presents
Free flu vaccination
Сompensation of PCR test expenses
Support within the IT Cluster's
programs
Events for kids
We are flexible. So are the benefits we offer.
Choose a bonus tailored to your needs:
Professional
Courses, training sessions, professional certificates, English classes


Sports
Workouts in your favorite gym nearby or leading centers such as EGOISTE, AURA, etc.


Medical insurance
Treatment and diagnostics in Kharkiv and Ukrainian top commercial clinic


Want to join WiserBrand?
Send your CV