Why invest in professional website design services?
Boost conversion rate
Whatever conversion means for your business, it supposes online interaction. A professional, user-friendly web design will help you to win customers over the first impression.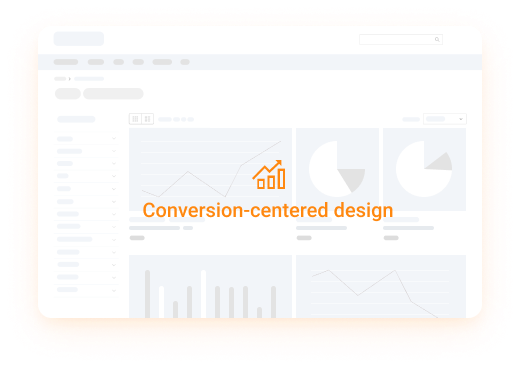 Enhance user experience
Every dollar invested in user experience brings 100 dollars in return. As a full-service web design agency, we design websites with the end-user in mind and make complex things easy to use.
Refine search rankings
Google algorithms take UX into account. Custom web design services ensure a connection with consumers via ranking with keywords relevant to your business.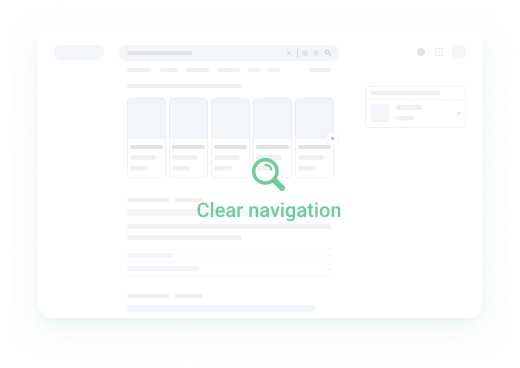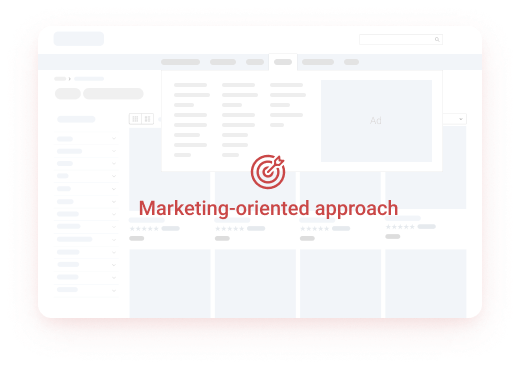 Intensify digital marketing tactics
From layout to color, we design every element of your custom website to build a digital tool that, when strategically used, significantly improves online marketing campaigns.
Custom Website Design Services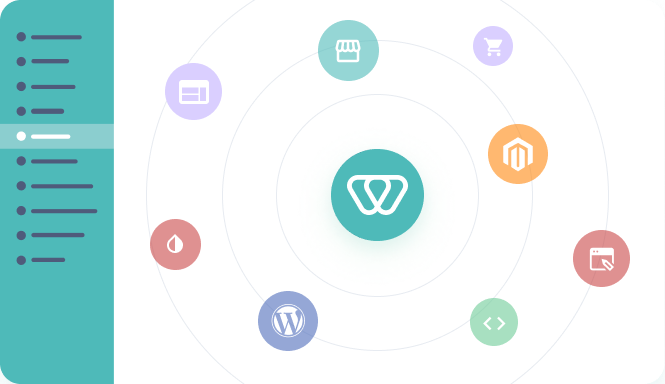 Web Design Process
1
Research
To initiate an interface design, we discover who your customers are, their motives and the context in which they will use your product, their barriers to purchase, and how they interact with your website.

2
Strategy
We detail how the design will work. To visualize the strategy we intend to pursue, we create wireframes. These page layouts help to adjust your concept with user needs and the technical capabilities of the product.

3
Interview
In this web design stage, we extract and analyze information about your users' perceptions via interviews. We discover the profound users' challenges and motives to make products successful and teams inspired.

4
Visualization
We start to shape UI design with the help of mood boards and element collages. Experts from our company design every element of your website user interface – icons, buttons, typography, and color schemes.

5
Testing
Once all your page web design is ready, we make sure it all works in a test environment: attractive UI, smooth UX, and excellent functionality. Our digital agency guarantees flawless web design by the time of its launch.

What makes us a professional website design agency

Inventive & reliable
We are a creative web design company that concentrates on your industry and your online marketing goals. Our design proved to promote trust and boost sales.

Within budget & on-time
No hidden charges. We are transparent from the initial proposal to the actual build. Our knowledge, expertise & skills enable us to deliver on time, every time.

Simple & smart
Our custom web design services are designed to add value and reduce wasted time. We are accountable, responsive, and flexible.
How we helped our customers?
8,4%
decrease in bounce rate
Feedback

CTO, eCommerce Furniture Company
WiserBrand has significantly increased our organic search and conversion rates. The website they've developed functions very well with minimal bugs or issues. They've also helped us identify areas we could continue to improve our overall performance. They're good at taking an initiative to figure out areas they can help us improve our business. They're a one stop shop– they don't just offer SEO and web development services, but have also been able to provide customer service support.

Idan, Chief Operations Officer, Swiftic
They turned a stalled project into a highly functional website that met internal expectations. They finished the development of the responsive layout, implemented the styles and effects corrections, set up the awareness of the services, and helped us gain regular customers. They continue to provide support. We had a smooth and agreeable collaboration. Their project manager was always in touch and quickly resolved all the issues.

Jennifer, Chief Digital Marketing Officer, Dan Newlin Injury Attorneys
"WiserBrand was and is a proven leader in areas we needed assistance with, including SEO, SMM, PPC, and others. We've seen an increase in search ranking positions, and we hold our positions steady throughout the year. Their workflow is very effective.
Complementary services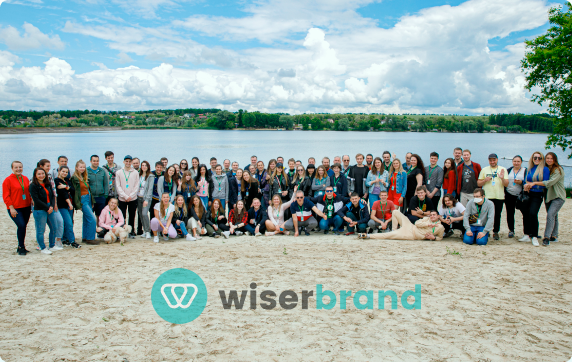 Finding a unique set of talents can be tricky. WiserBrand is the place where you can get the right mix of services your business needs. As a full-service creative marketing agency, we embrace all aspects of online business: marketing, development, and customer care.
Reach out to get started
We'll help you grow to your full potential