Custom eCommerce website development
Getting the most of your eCommerce solution
The WiserBrand team gets any eCommerce project up and running quickly and efficiently. Our experts deliver modern eCommerce development solutions tailored to your needs, processes, and clientele.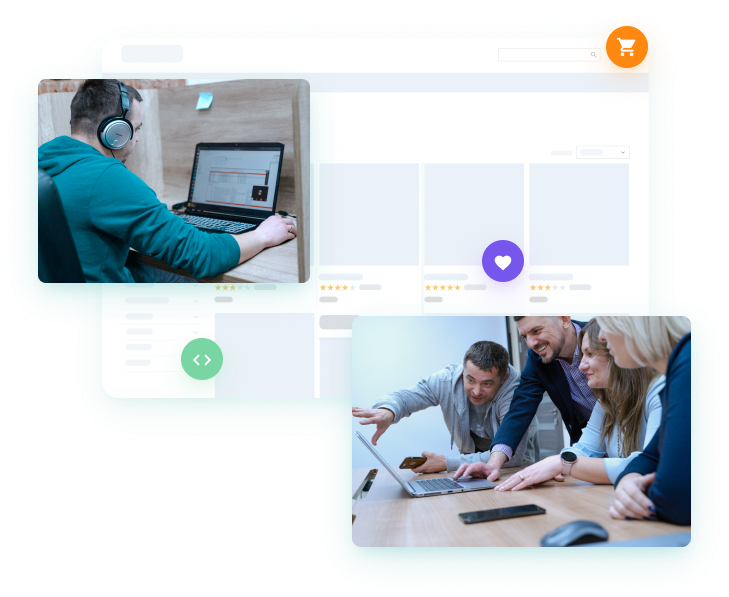 What prevents your buyer from purchasing at your eStore?
First impression
Low website performance. We practice the best eCommerce site optimization techniques to ensure your online store loads quickly. No one will have to wait for your eCommerce website to load.
Selecting products
Lack of adaptability, poor navigation, flawed website search algorithms. We know how to avoid these critical for the development of eCommerce store issues. Whatever browser or device your customers prefer, we'll ensure a smooth user experience. Your clients will yield relevant results to complex search queries via simple but effective on-site search and navigation.
Placing order
Poorly designed purchasing process, limited payment, and shipping. We are aware of the challenges online stores typically run into: a counter-intuitive registration process, no guest checkout option, limited payment, or shipping options. We'll troubleshoot and resolve these problems to lower the bounce rate and keep the sales flowing.
Getting help
Slow, unresponsive customer support. Customers expect fast answers.Poor service harms your brand and your reputation. To save the health of your business, we'll establish ways to help your customers reach the agent right away to get the help they need. No order will sit unresolved with chatbots that offer users real-time, round-the-clock support that prompts customers through the sales funnel.
Brand advocacy
Customers don't return and aren't willing to recommend your brand. We turn happy customers into brand evangelists. Solely marketing efforts do not produce seamless customer experience across all touch points. This is technical support that ensures the website works smoothly with marketing tools and new initiatives. Thus, naturally engaged customers refer to your business within their social circle and strengthen loyalty to your brand.
What are our eCommerce development services?
What's our eCommerce development flow?
Discover
We carefully research the information you provided, structure it and define the technology to accomplish your business goals.
Plan/strategize
We define which strategy will suit your business most, select a technology stack – programming language, frameworks, CMS that you're going to use.
Form concept
Here we define product usability, develop a sitemap and rough mock-ups. We show how the solution will perform with all possible flows.
Build and test
We proceed with coding. Here most of the functionality is developed, the software gets built, and code goes through testing.
Launch
Once everything is tested and approved, we upload your eSore to a server. Now customers can buy from you online.
Maintain
The "delivery" is not the end. At this stage, we check if end-users have any issues and perform maintenance and updates.
Evaluate
Checking if the software meets requirements and fits the purpose, we evaluate overall performance and make adjustments. It's time to fine-tune and optimize your eStore.
What's in our eCommerce development solutions for you?

Growth-focused
At WiserBrand, our main focus is to grow your business online. Whether you start or grow your business, we are here to back up with the right tools and insights, combining the most cost-effective tech and tailor-made marketing strategy.

Highly customizable technical solutions
We come up with strategies and structures that can be easily transformed and adapted in the future on-demand. We're here to ensure flexibility and adaptability of your online store, making it accommodating for future growth or major eCommerce industry changes.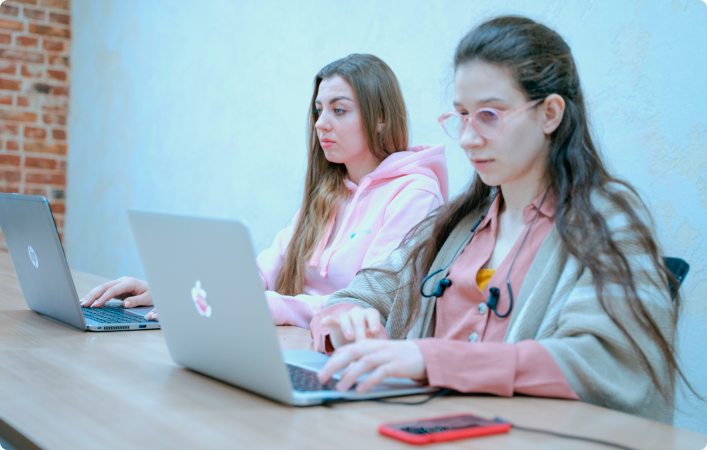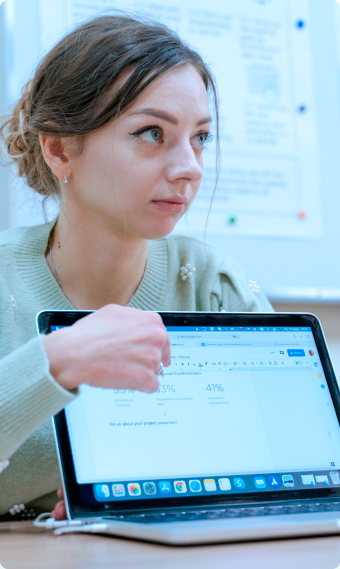 Marketing & Tech-oriented solution
WiserBrand recognises the importance of a balanced relationship between the development or improvement of the eCommerce platform and implementation of a well-built marketing strategy. We strive to achieve a situation where the effectiveness of your platform is hugely amplified by successful marketing solutions.

Dedicated Project & Account managers
Involved in every discussion and decision, our Project and Account managers are there to support an open window of communication between you and the eCommerce development team.

Quick response
Whatever your request is, our top priority is keeping ourselves available to you, for any troubleshooting or urgent questions that may arise – to keep on top of the constantly changing business and eCommerce landscape.

Quality post-release support
Even after release, we're there to provide consistent support for your online store and help you maintain, scale and extend the existing business.
How we helped our customers?
Our clients say

Marketing Manager, RedJumpers Agency
Magento Migration & Web Optimization for Tech Co Network! Thanks to WiserBrand's work, the admin panel's loading time has decreased by 15%, and the end customer's sales have grown by 7%. They excel at project management by providing updates and meeting deadlines. The team is responsive, proactive in communication, and dedicated to the project.

Head of BD, Geomotiv Holdings
IT Staff Augmentation for Software Development Company! With WiserBrand's help, the client has strengthened their development team, enabling them to complete tasks quickly. The provided resources seamlessly adapt to the client's workflow, allowing for a smooth collaboration. Also, their technical expertise and communication skills have stood out.

Chief Operations Officer, Swiftic
Website Development for Mobile App Publishing Solution! They turned a stalled project into a highly functional website that met internal expectations. Expect WiserBrand to establish a responsive partnership and offer useful field-specific advice. They can be counted on to meet deadlines.
Why adopt a one-stop model for your eStore?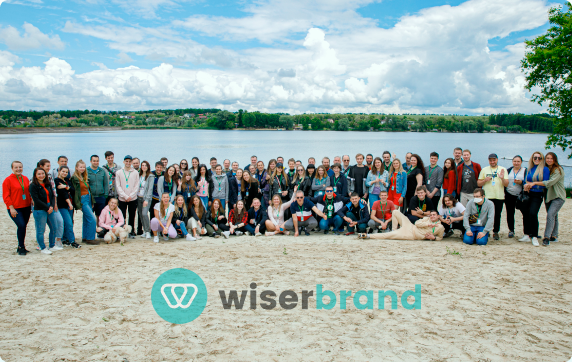 To speed your project and simplify the processes. eCommerce website design and development is only a part of the journey. A grasp on marketing will drive sales, while outstanding customer care will help to retain customers.
No need to attain related services elsewhere. We are an eCommerce website development company that can do it all. Development, marketing, and customer care departments each specialize in their unique niche of the process. We handle your combined needs, so all aspects of your business work as one.
Reach out to get started
We'll help you grow to your full potential
FAQ
What's website development?
It is programming aimed at a website's functionality creation per specific requirements. Mainly, the web development process includes web design, web content development, client-side/server-side scripting, and network security configuration.
Website development embraces all the operations, updates, and actions required to build, maintain and manage a website to ensure optimal performance, user experience, and speed.
What's eCommerce website development?
eCommerce web development is making a website or an online store for selling products and services. An eStore allows a shopper to search for products online and purchase them via a shopping cart.
What eCommerce website development services does WiserBrand provide?
WiserBrand eCommerce website development service is the way to delight your customers with the perfect online store. Our services include online store creation, re-platforming and ongoing development and optimization. Our up-to-date web solutions are tailored to your needs, processes and clientele.
At WiserBrand, we ensure the best performance and security for the website we build or redesign. So, during account creation, transactions and browsing are totally safe.
I don't know exactly what my requirements are. Can you help me?
To be successful, an eCommerce website requires specific features. Tell us what you sell or plan to sell, and we will come up with an eCommerce web design and development implementation plan.
You will probably need a domain name, web hosting, shopping cart software, product photos and descriptions, contact page, etc. Sounds complex? We are here for you – as a renowned eCommerce website development company, we know what it takes to get it going.
What if I want upgrades in the future or changes to a web project that has been developed by you or another agency?
It depends on the changes you require. Some minor changes can be done for free. However, if the fix takes more than one working hour, we'll prepare the project plan, scope, costs, and terms and conditions. We are ready to help with eCommerce development solutions created by other vendors. In this case, please keep in mind that the project will take a bit longer.
Do you provide hosting too? Can I use my preferred web host but have the site built by you?
You can use any web hosting you prefer for a custom eCommerce website. Of course, you can change your hosting provider anytime, but migrating your eStore can be challenging, so it's better to choose a trusted one from the beginning. We will gladly guide you through the setup process, including email accounts and databases.
What technologies do you work with?
We employ only best practices for our web eCommerce development. Primarily, we work with Magento and WordPress. These content management systems are highly-customizable, SEO-friendly, broadly themed, and have strong community support. These platforms allow you to add, modify, and manage content in the simplest yet most effective way. Wherever necessary, we can use other software frameworks.
Platforms & CMS:
WordPress (WooCommerce)
Magento
Shopify
Custom solutions:
Symfony
PHP
Laravel
Yii Framework
Flutter
Vue.js
React
Node.js
How much does it cost to build a website from scratch?
There are many aspects to consider when calculating eCommerce website development costs. Like building a house, eCommerce development usually has a complex structure. Thus, multiple variables influence the price of the build.
A basic website is cheaper to develop. However, the costs add up when with more complex functions and features. Besides, every project requires a different number of developers with various skill sets.
How many days do you require to build a website?
eCommerce site development timeline depends on the complexity of the project. Let us know what you have now, so we could estimate your project more accurately. Usually, it takes not less than 25 days, but the development process greatly depends on your requirements.
Should I outsource website development?
Searching for each specialist separately for your in-house team can be very challenging. Moreover, distance is no challenge nowadays. So, if you want to eliminate the pain points, save time and money, and get a fully functional eCommerce development solution, yes. This way, you will instantly have well-trained teams of expert web developers ready to execute your project.