Logistics Industry Web Development
In the logistics industry, our web development expertise guarantees speed, efficiency, and seamless operations, allowing you to prioritize what truly matters – growing your business.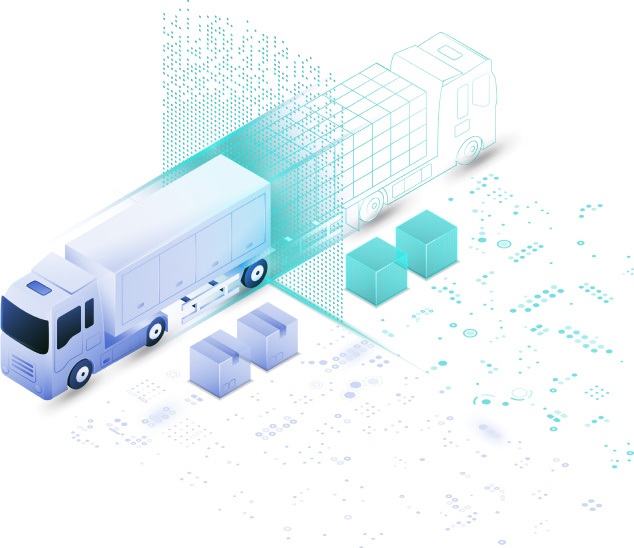 Our Suite of Solutions for LSPs
Warehouse Management Software
From inventory tracking to order fulfillment, our solutions offer real-time data interaction, optimizing your warehouse operations and ensuring faster deliveries.
Transportation Management System
We provide high-impact UX, putting powerful fintech tools at users' fingertips for fast & intuitive navigation. Our team combines innovative web practices with consumer behavior studies to increase conversions & maximize outcomes.
Task Management Software
Our solutions help to achieve logistics goals with real-time task assignment, tracking, and monitoring in every aspect of operations.
e-Learning Platform
Interactive training modules can contribute to a highly skilled and efficient logistics team ready to tackle any challenge.
CRM Platform
Such systems allow you to stay connected with your clients, manage inquiries, and provide top-notch customer support for a more personalized logistics experience.
Web Development
Our web solutions come packed with the right functionalities, features, and eye-catching design that infuses your logistics business with a distinct personality.
Why Choose Us for Your Logistics Web Development?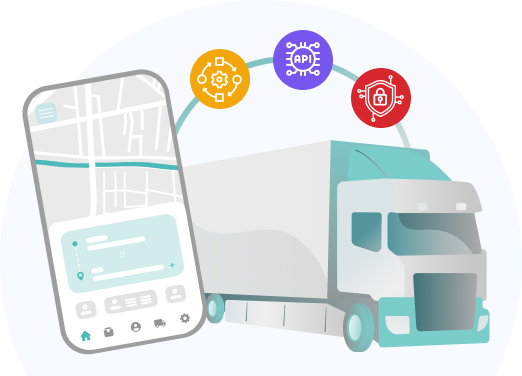 Future-Proof Logistics Solutions
We specialize in creating scalable solutions tailored to your logistics business needs, ensuring they remain adaptive and future-proof as your business grows.
Seamless Integration
Our expert development team enables easy data access with APIs, allowing seamless integration with existing logistics systems and third-party services for a more connected and efficient workflow.
Robust Security
Our clients' safety is our top priority. We employ the latest technology, multi-factor authentication measures, encryption tools, and secure storage methods to meet local and global compliance standards, safeguarding your logistics data.
Our Approach
Holistic Logistics Web Strategy
At the core of our logistics web development process lies a comprehensive approach to ensure success.
Intuitive User Experience
We craft prototypes and wireframes, creating an intuitive and visually appealing UI and UX for seamless logistics operations.
Logistics Software Development
Our expert team codes and builds feature-rich applications tailored to your logistics requirements.
Thorough Testing
Extensive testing is conducted to ensure bug-free and error-free logistics solutions.
Ongoing Maintenance and Support
We provide continuous maintenance and support to keep your logistics web applications running at their peak performance.
FAQ
How do you ensure scalability and flexibility in your logistics software development projects?
We employ a cloud-based architecture, microservices approach, and agile methodologies to create robust and scalable logistics solutions tailored precisely to your business needs. Our solutions ensure reliability and adaptability as your logistics requirements evolve.
Can you help integrate my logistics solution with existing systems or third-party services?
Absolutely! We specialize in creating flexible and seamless integrations with various platforms and services, making sure your logistics system works seamlessly with your existing infrastructure and third-party logistics partners.
How does your onboarding process work when starting a new project?
We start by gaining a deep understanding of your logistics requirements and objectives. Our team then crafts a project plan tailored to your needs, and we keep you involved throughout the development process, delivering value where it matters most.
Can you provide custom logistics solutions tailored to my business needs?
Definitely! We understand that each logistics business is unique, and scalability is key. Our track record of delivering reliable services ensures that your logistics solution will be custom-tailored to meet your specific requirements.
How do you ensure the security and compliance of the logistics solutions you develop?
Security is of utmost importance to us. Our logistics solutions are fortified with advanced technology, multi-factor authentication measures, encryption tools, and secure storage methods to meet industry compliance standards and protect your logistics data.
What cooperation models do you provide?
We offer flexible cooperation models to suit your specific requirements and budget. Whether you prefer outstaffing or time and material options, we are here to cater to your logistics project needs.
Reach out to get started
We'll help you grow to your full potential