Shopify Development Services
If you have long been looking for a stable, customizable and popular platform to create your eCommerce storefront, Shopify can become a great choice. We, at WiserBrand, would also be happy to share our technical expertise and help you build your eCommerce business from an idea to a growing enterprise.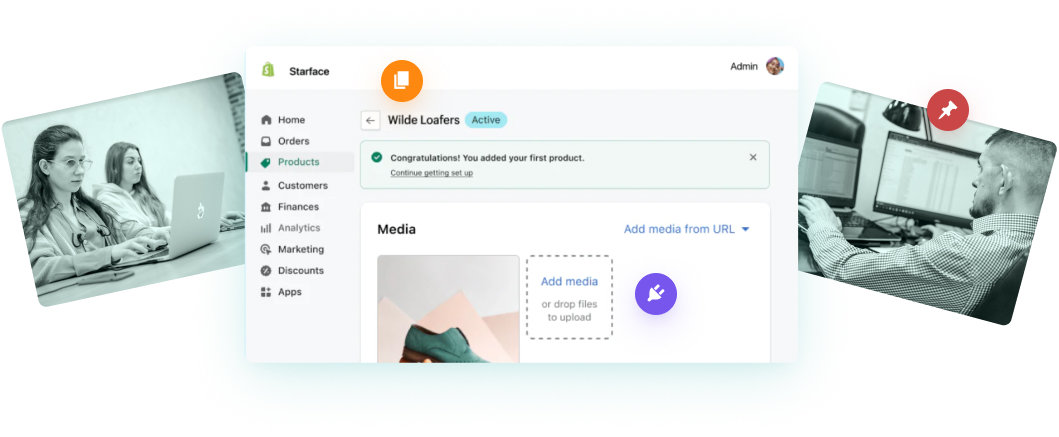 Future-Proof Shopify Development at WiserBrand

Hands-on Shopify expertise
Our Shopify development agency would be proud to share eCommerce programming best practices, battle-proven approaches and insights.

Scalable and manageable teams
Hire a dedicated Shopify development team with our help, scale it up and down with ease and manage your programmers in the way you find effective.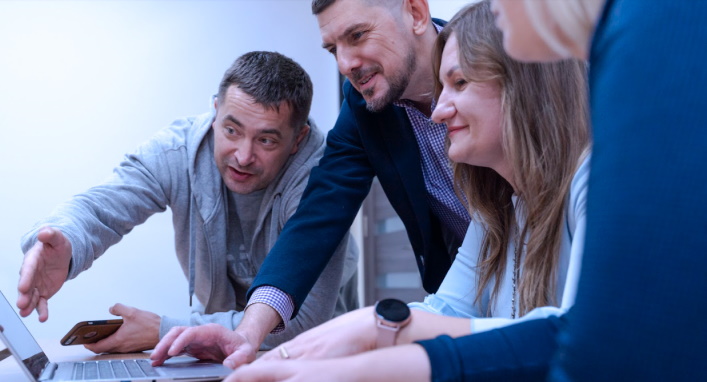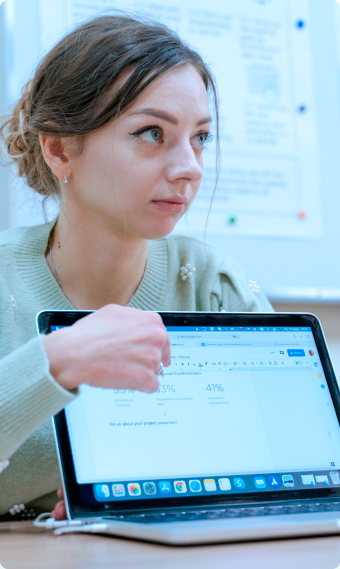 Communication, collaboration and transparency
Creating eCommerce projects requires close communication between a vendor and stakeholders to quickly adjust to the changing market environment. We have well-established communication and collaboration practices to deal with possible challenges effectively.

Multiple services in a single place
Setting up a Shopify store is the beginning of your eCommerce journey. Let us help you with promoting it, raising your brand awareness, improving recognition and attracting prospective customers.
Shopify eCommerce Development Services We Are Here to Offer

Shopify store setup
Although setting up a Shopify store may seem easy, taking on a professional development path from the very beginning is a better strategy. With our Shopify store setup service, you can be sure you are on the right track and your future storefront will be technically powerful and amazingly designed at once.

Shopify theme development
If you hadn't found a suitable theme among those Shopify offers, custom Shopify development can be a solution. Creating a fully-custom Shopify theme is a great way to stand out and show your brand identity through your design solution.

eCommerce store migration services
Looking for a better platform to migrate your eCommerce store? Shopify is a great option while migration projects are pretty complex. To migrate your store seamlessly, protect sensitive business data and set up eCommerce operations in a more effective way, get in touch with WiserBrand for Shopify migration services.

Speed optimization
When a Shopify store is set up right, you are unlikely to face issues with page downloading speed. However, keeping your eCommerce website speedy and performant is essential for both SEO and conversion rate. Shopify speed optimization service is a great option to give your store a boost, improve customer experience and user behavior patterns.

SEO for a Shopify website
Shopify speed optimization is only one of the services we would be happy to provide. In addition to making your website more robust, WiserBrand eCommerce development company can help you with developing a content strategy, gathering a semantic core and picking quick-win keywords, technical SEO optimization and SEO audit. In addition to SEO promotion, you can hire us for marketing strategy development and PPC campaigns set up.

Shopify plugins development
If you haven't found the finest-tuned Shopify plugin that meets your business needs, WiserBrand can create one in a fully custom way. With the help of a business-tailored add-on, you would be better able to improve user experience, unlock advanced marketing opportunities, gather customers' insights and manage your store in the most efficient way.
Main Ways Shopify Adds Value to Your eCommerce Business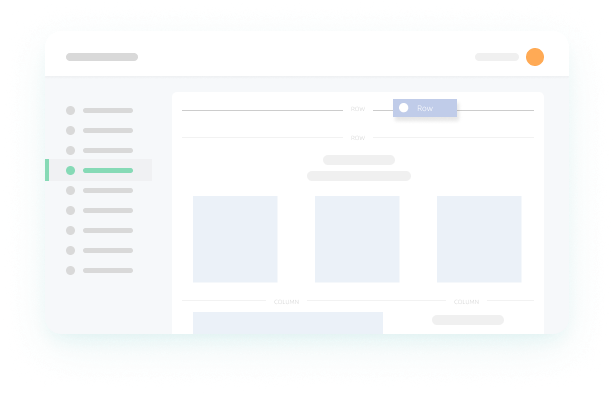 Easy and quick start
One of the best things about Shopify is that you can get started with it pretty quickly since the platform is inspired by drag-and-drop functionality. That's why Shopify perfectly suits eCommerce business idea validation at low cost and effort. However, to create more advanced features, it is still better to consider professional Shopify development services.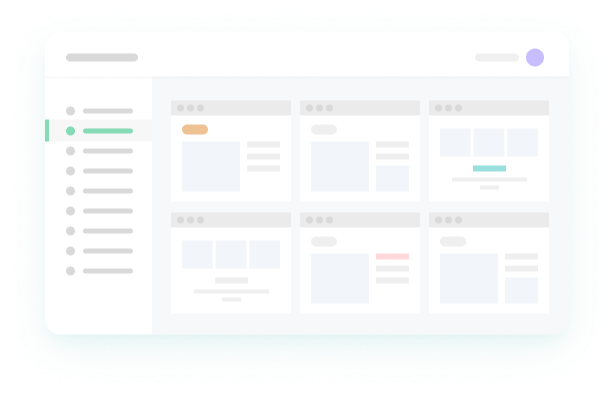 Semi-custom themes suitable for multiple business niches
Shopify also comes with multiple UI themes specifically developed for companies from different niches. What's more, every theme can be easily changed to create a custom look and add a touch of the brand's identity. You are also welcome to apply for our Shopify design services to make your future store stand out with an awesome and branded design.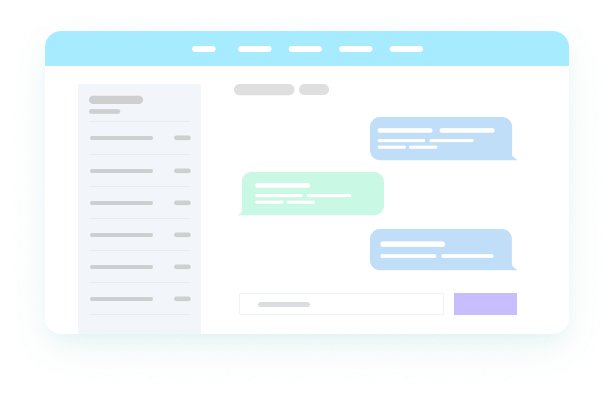 Customer support and stability
Those businesses using Shopify as their core eCommerce platform say that Shopify's customer service quickly helps solve any technical issue. While a friendly support team is accessible round the clock, the platform itself is also pretty stable, user-friendly and secured, so you are unlikely to face significant development challenges.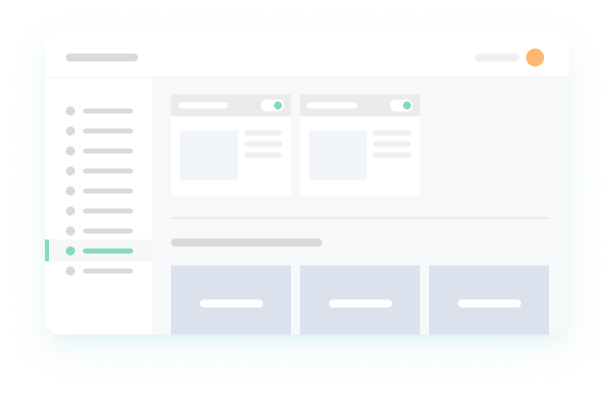 Multiple plugins and add-ons
Shopify is the platform with one of the richest sets of plugins, apps, and add-ons available in the Shopify app store. There are more than 1200 apps you can use for your store customization, including but not limited to marketing integrations, inventory management, shipping and customer relations add-ons. In addition, if your business needs a highly-specialized app to power your Shopify store, apply for our Shopify app development services and get a use-case-tailored solution. SEO and marketing opportunities
Compared with other eCommerce development platforms, Shopify has the best SEO features inside. Shopify themes can boast of clean and easily-indexed code. There are a lot of Shopify marketing apps that can help you with leads and traffic generation, customer engagement and user experience. WiserBrand is also happy to offer our SEO services for Shopify to easily promote your store in organic search using both technical capabilities of Shopify and our in-depth SEO expertise.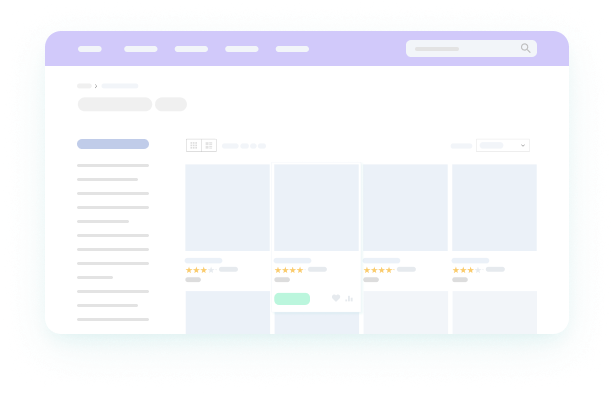 Flexible scalability options
Despite being relatively easy to handle, Shopify has almost unlimited scalability potential. The platform was developed to accurately meet the needs of growing eCommerce businesses, so with Shopify, you are unlikely to face trouble when scaling your online presence.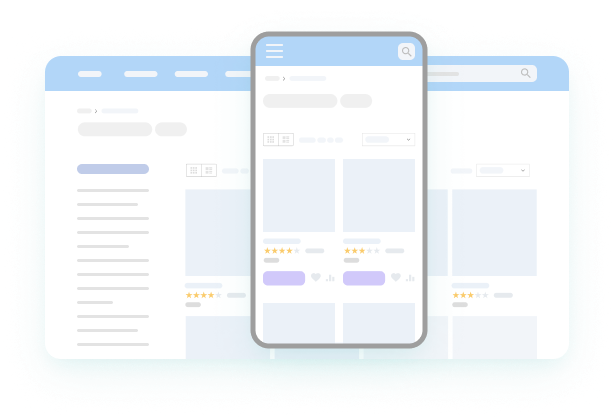 Mobile-friendliness
The opportunity to create a powerful and awesome eCommerce website isn't the only one Shopify can offer. In addition, it allows for building mobile apps for iOS and Android to let you stay in touch with your customers 24/7 and deliver a top-notch mobile commerce experience. What's more, a mobile app comes with great eCommerce store management features so you can keep track of your orders, fulfillments, payments and much more right on the go.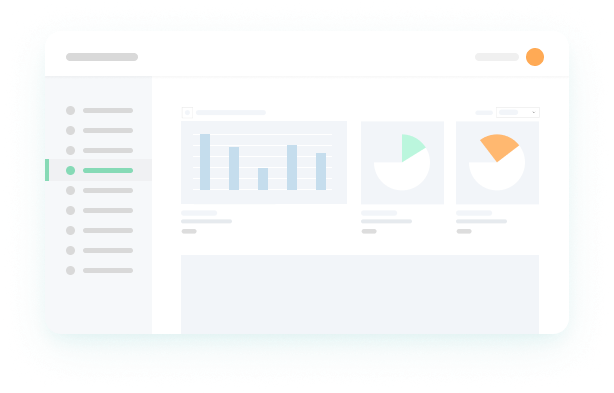 Competitive pricing
The last but not least advantage of using Shopify as your eCommerce development platform is flexible and competitive pricing. Available tariff plans are accurately tailored to the stage of your business maturity, allowing you to pay for only those features you need for your store right now. In addition to basic tariff plans, enterprise-level eCommerce stores can consider Shopify Plus – a dedicated service for medium to large eCommerce businesses. Our Shopify Plus development company can also help you with re-platforming your business to Shopify.
Our approach
Results we achieved with and for our clients
Our clients say

Marketing Manager, RedJumpers Agency
Magento Migration & Web Optimization for Tech Co Network! Thanks to WiserBrand's work, the admin panel's loading time has decreased by 15%, and the end customer's sales have grown by 7%. They excel at project management by providing updates and meeting deadlines. The team is responsive, proactive in communication, and dedicated to the project.

Head of BD, Geomotiv Holdings
IT Staff Augmentation for Software Development Company! With WiserBrand's help, the client has strengthened their development team, enabling them to complete tasks quickly. The provided resources seamlessly adapt to the client's workflow, allowing for a smooth collaboration. Also, their technical expertise and communication skills have stood out.

Chief Operations Officer, Swiftic
Website Development for Mobile App Publishing Solution! They turned a stalled project into a highly functional website that met internal expectations. Expect WiserBrand to establish a responsive partnership and offer useful field-specific advice. They can be counted on to meet deadlines.
Reach out to get started
We'll help you grow to your full potential
FAQ
How long does it take to build a Shopify website?
Both time and cost to build a Shopify website are always project-dependent. The more custom features you create, the longer it will take. However, given the seamless customizability and strong technical features of the platform, Shopify website development can be pretty fast, especially when handled by an experienced tech vendor. Our practice suggests that, on average, Shopify projects take 2,5-3 months to develop basic functionality from scratch.
What are the main differences between Shopify and Shopify plus?
The main difference between Shopify and Shopify Plus is that the latter was created for enterprise-scale eCommerce businesses. Shopify Plus is specifically tailored to help a well-established enterprise scale and grow, while Shopify can be equally suitable for both newly created startups and mature companies.
Does Shopify allow custom coding?
Yes, Shopify allows for editing theme code with the help of CSS, HTML and JavaScript. To make the most use of Shopify customization opportunities, consider getting in touch with a dedicated development vendor with practice-proven Shopify programming expertise. We, at WiserBrand, would be happy to assist you with custom Shopify development and marketing, so don't hesitate to contact us.