Bitcoin remains a wildly popular asset, and the number of investors willing to buy cryptocurrency keeps growing. More than ever, people are looking for a reliable and convenient crypto exchange to partner with and invest effectively.

In this regard, our client came up with the idea of a crypto exchange startup – a powerful yet intuitive marketplace based on the eToro pattern.

In other words, an app meant to enable crypto traders to follow experienced investors and mirror their behavior like-for-like. The feature would "copy" successful strategies in the desired proportions (USD or BTC).

Respectively, the platform should have a built-in crypto converter to exchange crypto assets for fiat currencies and support credit| and debit cards for deposits and withdrawals.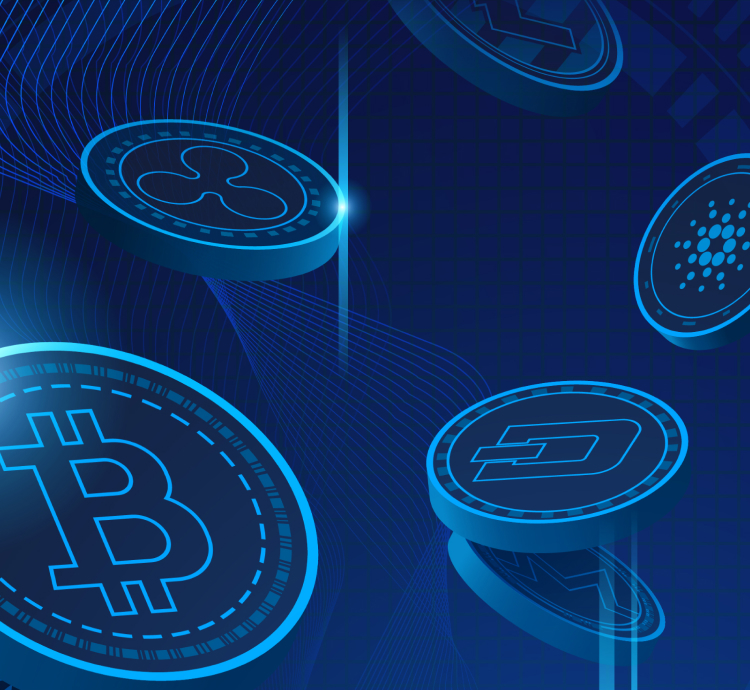 Business Challenge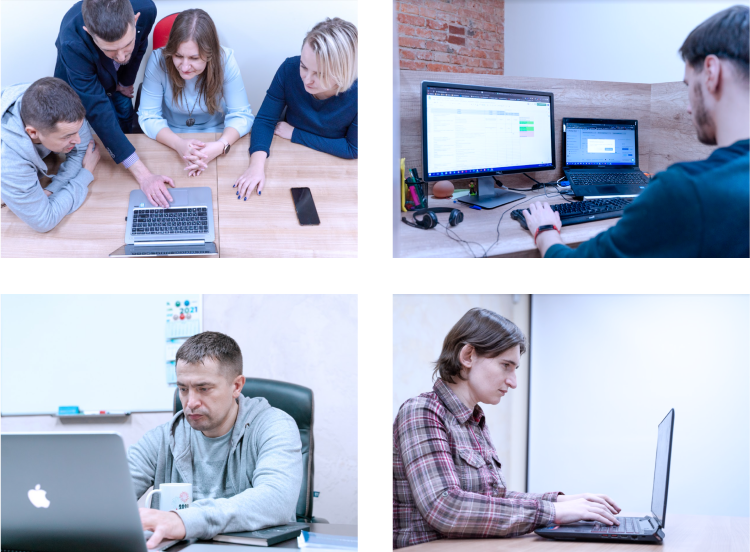 The implementation of a high-load blockchain-based platform from scratch demanded much effort and determination from our experts. The WiserBrand team focused on the following challenges:
Enhanced security. Crypto exchanges are tidbits for hackers, so we needed to work out several levels of protection to withstand cyberattacks, money laundering, and fraud.
Mirroring functionality. Our experts automated copy trading algorithms, so users can copy trading operations and benefit from the strategies developed by crypto experts.
Access to real-time data. To enable users to make transactions (including fiat), manage their accounts, deposit and withdraw funds, we needed to ensure accurate streaming of cryptocurrency-related data.
Solutions

API integration
Provided connection with exchange rates and relevant analytical tools and integrations

Legislative adherence
Introduced personal e-wallets for withdrawing\converting fiat currency

Crypto-fiat currency exchange
Introduced personal e-wallets for withdrawing and converting fiat currency

Social and copy trading tools
Developed sophisticated algorithms for passive trading experience

Institutional-grade security
Set multi-level protection that prevents leaks and breaches

Successful UI/UX solutions
Elaborated comprehensive design to boost platform profitability

Admin and user area
Implemented detailed info for admin and responsive PC and mobile views for users
Results
We brought together all clients' ideas and built from the ground up a crypto exchange platform that is:
Functional. It combines basic and advanced functions typical to big exchanges with high fees
Flexible. The system is ready for high loads and can scale based on future success.
Safe. Its latest security measures to deal with transactions and save clients' funds
Users buy, sell and speculate on the crypto exchange platform. Gradually the audience expands, generating revenue for our client.

We also don't leave the platform to chance, taking proactive steps to ensure safety and staying ahead of the innovation curve.

If you are interested in starting your own crypto exchange platform, contact us for a free consultation.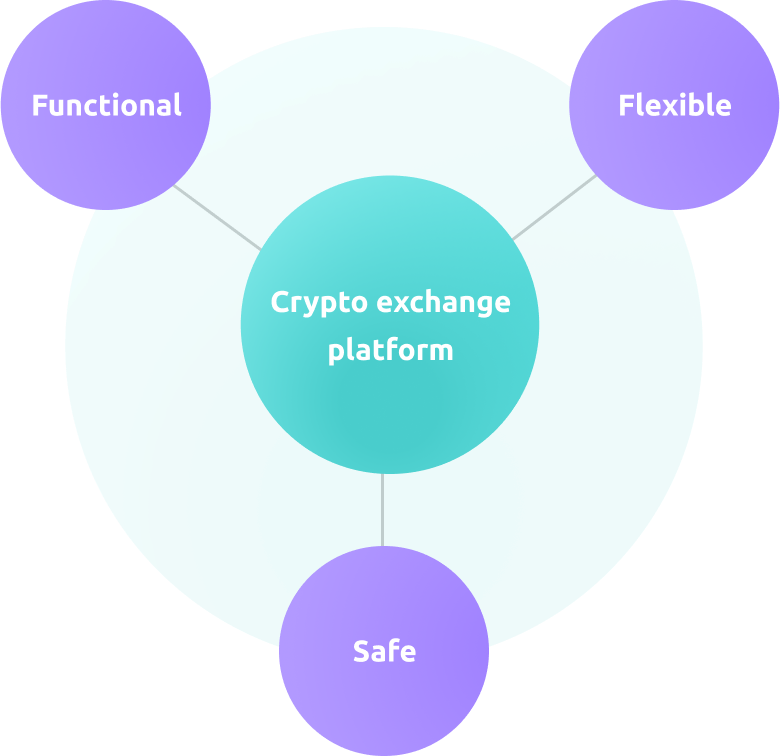 Have a project in mind?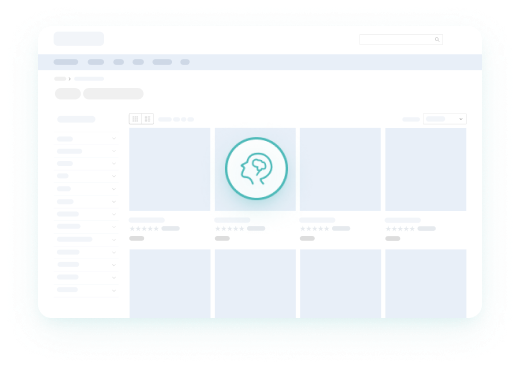 We are open to new challenges