Buyer-focused social media marketing
Unlock your socials' true selling potential
Turn your Social Media into an effective channel of incoming sales that makes B2C product distribution simple and intuitive, directly contributing to the levels of your e-Commerce profit and buyers' satisfaction.
SMM services are key to forming your brand's image online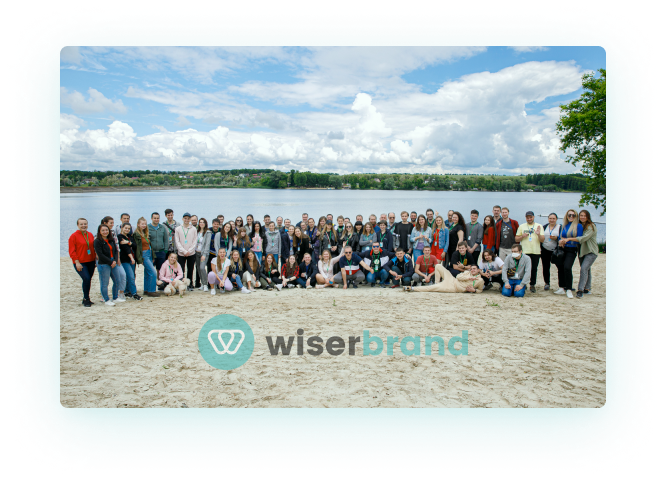 Social media services can become a powerful tool in aiding with building up your business's identity – after all, social media accounts you manage are one of the first results to come up on search results pages. Digital marketing is closely tied to social networks services, as consumers spend anywhere from an hour to 6 hours average on those platforms, and their potential to sell is currently actively being explored by many agencies, including WiserBrand.
Social media management companies offer services like creating content users would want to interact with, effective communication with the audience under posts and in Direct messages, creating content schedules based on custom social media marketing strategies and more.
By hiring an SMM agency, you will be able to get the most out of your digital platforms, as the brand's following is crucial to both forming an image online and building up a loyal customer base SMM specialists are going to promote towards with regular offers. This, in turn, helps you launch products with more profit and attention from the market, allowing your business to rise above the competition.
That unique voice and how in tune the brand is with its customers makes the biggest difference to the average consumer, and if your eCommerce business's content resonates with the audience, it can really make or break your intentions of successfully selling online.
SMM services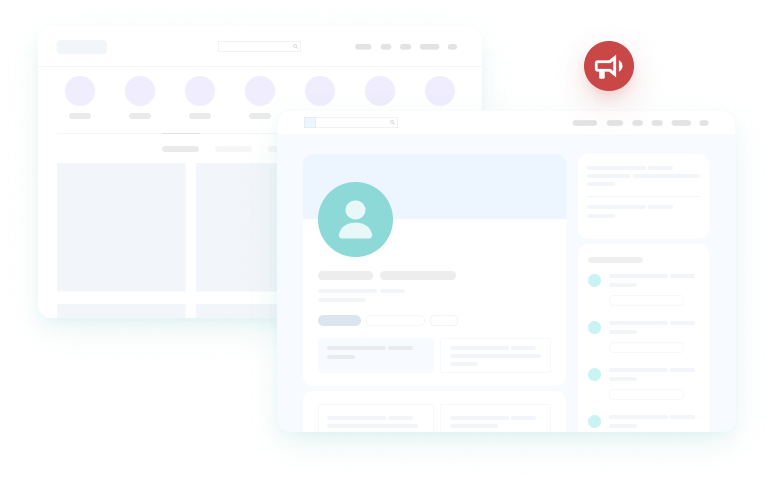 Facebook
Instagram
Twitter
LinkedIn
Why is Social Media Marketing so beneficial to eCommerce businesses?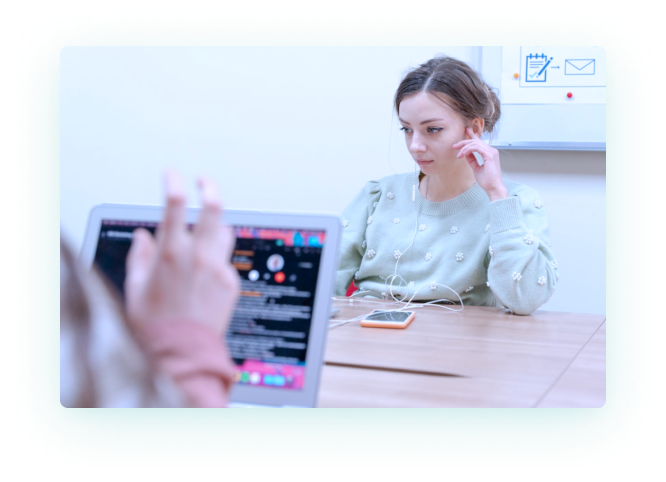 Social media platforms have become a gateway to achieving a consistent stream of sales and a loyal customer base in a relatively short amount of time – if you use the right tactics.
As consumers continue to shop on social networks more with each year, your brand's social media presence is key to winning over those potential buyers. Moreover, SMM specialists help establish effective communication with your customer base can directly contribute to conversion and help build a lasting relationship with clients, which secures your base level of sales.
Social media marketing consultants are able to come up with unique promotion strategies that will work best for your particular business, depending on your goals and budget restrictions.
Millions of people are now searching for the products they're after on social media, as opposed to doing it through search engines, because seeing how big of a following your brand has and reading comments gives them a sense of security – if others like it, then it must be good, and SMM specialists are there to help play that belief to your business's advantage.
Social networking platforms also provide a set of advertising tools for social media experts to reach customers that match your defined target audience with flexible budget options and various placements, all to maximize the chance of them clicking through to your social media accounts for the benefit of your brand.
Our workflow
Sales segmentation
We identify and understand your particular niche and develop marketing strategies to appeal to the target audience.
Competitor Analysis
We identify your competitors and evaluate their strategies to determine areas of opportunity for your business.
Engaging content design
Your business's identity will draw customers and win against social media algorithms with our brand-centric content strategy.
Exposure-driven posting
Our SMM specialists produce share-worthy content as for your name to shine among the enormous amount of content out there.
Data-driven targeted ads
We employ online user data to target users with relevant content to increase advertisers' ROI.
Customer retention strategies
We employ online user data to target users with relevant content to increase advertisers' ROI.
What makes our Social Media Marketing different?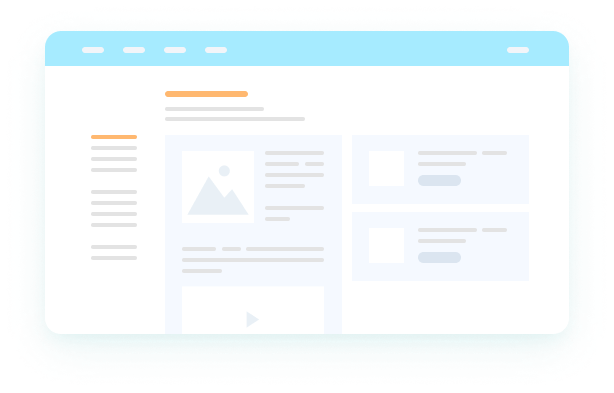 Keeping up with trends
In any digital-based branch of marketing that exists in the fast-changing Internet space, staying on top of all new developments and changes is key to creating strategies that help you sell.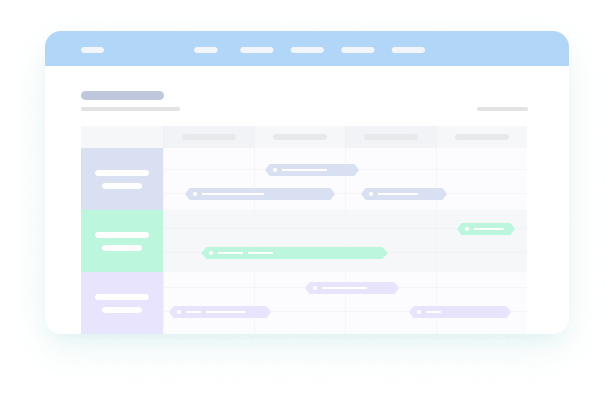 Transparency and cooperation
WiserBrand takes pride in building trusting relationships with our clients by initiating an open discussion in crucial steps on our roadmap, as well as providing clear regular reports to keep you on the same page.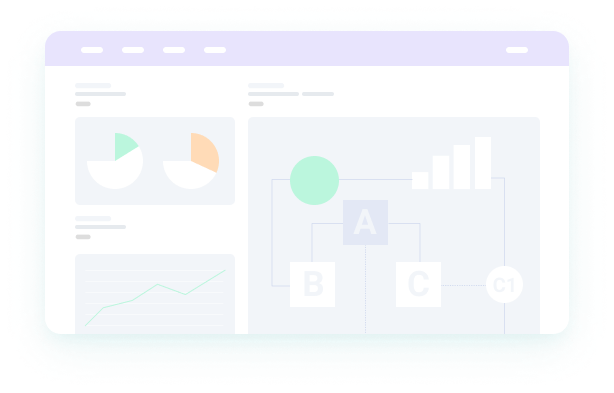 Smart budgeting
By prioritizing and optimizing our workflow to fit your goals best, we strive to keep your spending at a reasonable level, allowing you to get the most out of your budget.
How your business's social media content influences your sales, and why you need social media management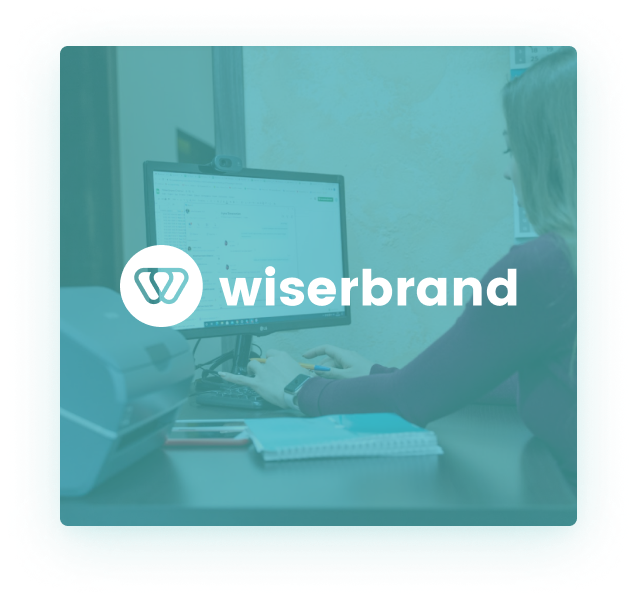 A smart SMM content strategy serves several purposes: besides setting your business apart from the competition, you're able to utilize both visuals and copywriting to gradually convince your potential buyer why your product is a must for them to purchase. Any digital media consultant would stress the importance of quality custom content for influencing page visitors to buy, and how share-worthy posts can raise your brand's exposure without spending the advertising budget.
Seeking out social media manager services is a great way to delegate content creation and client communication to experts who are qualified to build the perfect plan for making your social media activity bring in more revenue for the business.
Your brand's content is a reflection of its identity for users who do their research online, and a smart SMM content strategy incorporates posts that are informative, in tune with the audience, motivating to reshare and ultimately pushing a potential client to make that purchase.
Social media solutions for small businesses present a great option to establish a loyal customer base and bring in a consistent amount of sales through social networking platforms, while spending a minimal budget on advertising as compared to offline promotion.
How we helped our customers?
WiserBrand's social media marketing specialists can help your brand thrive online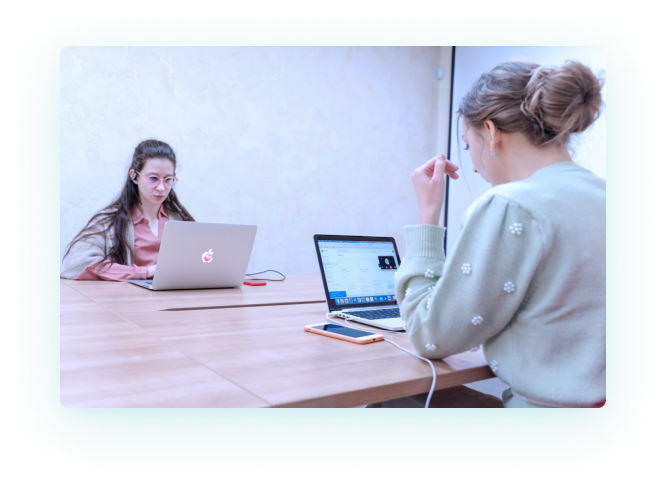 The process of growing your eCommerce business's presence on social platforms can be painfully slow and inconvenient – but it doesn't have to. By delegating your social media accounts to WiserBrand's experts, you're making sure that the brand's image is in capable hands.
WiserBrand first started as a digital agency that provided both the development and marketing services for eCommerce businesses, but as the company grew and worked on more projects, we've decided to separate into several brands, and WiserBrand is now solely focused on delivering digital marketing solutions and business support options for our clients.
Our company has been present on the digital marketing scene for over a decade now, and that extensive experience enables us to develop custom SMM strategies to benefit your business, offering comprehensive strategies for managing and getting your brand to be recognized, whether it's B2C or B2B. We use the newest tools and tactics to boost your social media accounts, never compromising their security.
If you're looking for a social media account manager, WiserBrand's specialists have been closely working with specifically eCommerce companies for years, gaining knowledge on how to promote brands in a way that directly aids in bringing in sales.
Reach out to get started
We'll help you grow to your full potential
FAQ
What is social media marketing?
Social media marketing is a practice of using social networks to establish your brand, increase traffic to websites or external platforms, sell your product directly from your accounts, strategically promote your business, and more. Ultimately, it's all about growing your audience and capturing new prospective buyers, aiming to generate as many leads and sales as possible. A smart social media strategy is always built around your eCommerce brand's specific needs, keeping in mind the budgeting constraints and time limits – with the help of the right SMM specialist, you'll be able to get the most out of your resources. The biggest social media platforms brands most often utilize for promotion are Facebook, Instagram, YouTube, Snapchat, Pinterest, Linkedin, and Twitter.
What are the types of social media marketing?
It's crucial to take a complex approach to SMM because networking platforms equip your brand with a variety of tools and options for promotion and management, which helps fulfill several of your business goals. A diverse and effective social media marketing roadmap would look something like this: Developing a custom strategy for growing your brand's presence Creating a versatile content plan that fits your business best Working with the audience and collecting feedback Launching advertising campaigns Keeping track of metrics, performing analytics Providing comprehensive reporting All of these components are there to make sure that your brand can maximize the effectiveness of your social media strategy and get the most out of your networking accounts, enabling them to contribute to your revenue directly. That strategy, if done by an experienced SMM specialist, also is flexible and custom to your eCommerce business, so that you're able to track user feedback and engagement rates, in order to tweak and improve that plan going forward.
What do social media managers do?
What should my eCommerce business's social media marketing goals be?
How important is social media marketing for eCommerce businesses?
When are social networks most effective for eCommerce businesses?
How to use social media for small businesses?
What is social media used for?
How much do social media marketing specialists and managers make?