Social Media Marketing Services
Unlock your socials' true selling potential
Turn your social media into an effective channel of incoming sales that makes B2C product distribution simple and intuitive, directly contributing to the levels of your e-Commerce profit and buyers' satisfaction.
SMM services are key to forming your brand's image online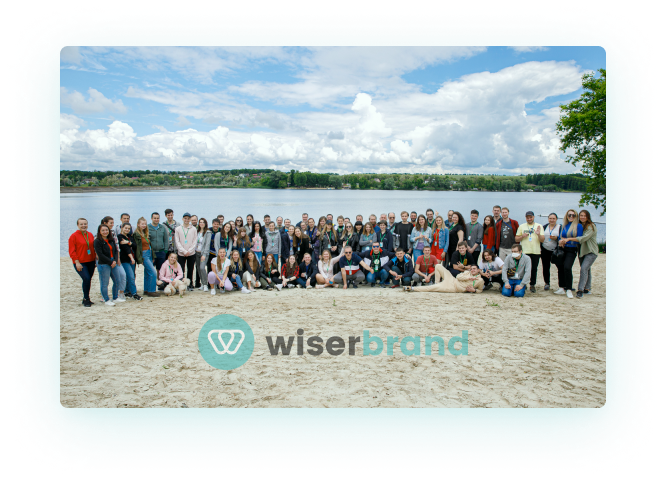 Social media services can become a powerful tool for building your business's identity. After all, the social media accounts you manage should be one of the first results. Digital marketing is closely tied to social network services, as consumers spend anywhere from an hour to 6 hours on average on those platforms. Their potential to sell is currently actively being explored by many agencies, including WiserBrand.
Social media management companies offer services like creating content users would want to interact with, effective communication with the audience under posts and in direct messages, creating content schedules based on custom social media marketing strategies and more.
By hiring an SMM agency, you will be able to get the most out of your digital platforms, as the brand's following is crucial to both forming an image online and building up a loyal customer base. SMM specialists are going to promote your business with regular offers. This, in turn, helps you launch products with more profit and attention from the market, allowing your business to rise above the competition.
That unique voice and how in tune the brand is with its customers make the most significant difference to the average consumer. If your eCommerce business's content resonates with the audience, it can make or break your intentions of successfully selling online.
SMM services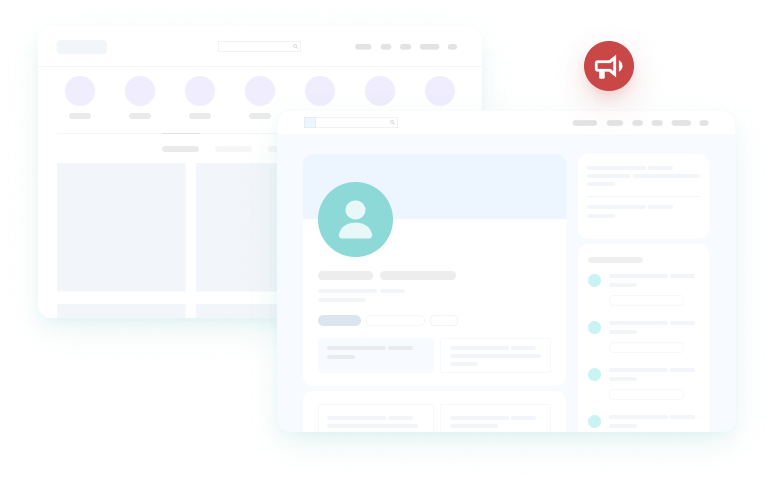 Facebook
Instagram
Twitter
LinkedIn
Why is Social Media Marketing so beneficial to eCommerce businesses?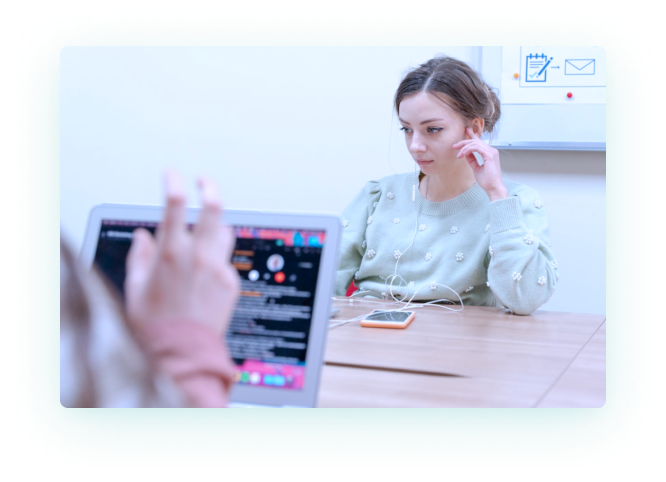 Social media platforms have become a gateway to achieving a consistent stream of sales and a loyal customer base in a relatively short time – if you use the right tactics.
As consumers continue to shop on social networks more each year, your brand's social media presence is key to winning over those potential buyers. Moreover, SMM specialists help establish effective communication with your customer base. They can directly contribute to conversion and help build a lasting relationship with clients, which secures your base level of sales.
Social media marketing consultants can come up with unique promotion strategies that will work best for your particular business, depending on your goals and budget restrictions.
Millions of people are now searching for the products they're after on social media instead of doing it through search engines. Seeing how big of a following your brand has and reading comments gives them a sense of security – if others like it, then it must be good, and SMM specialists are there to help play that belief to your business's advantage.
Social networking platforms also provide advertising tools for social media experts to reach customers that match your target audience with flexible budget options and various placements. All to maximize the chance of them clicking through to your social media accounts to benefit your brand.
Our workflow
Sales segmentation
Our SMM experts identify and analyze your particular niche and develop marketing strategies to appeal to the target audience.
Competitor analysis
We identify your competitors and evaluate their strategies to determine areas of opportunity for your business.
Engaging content design
Your business's identity will draw customers and win against social media algorithms with our brand-centric content strategy.
Exposure-driven posting
Our SMM specialists produce share-worthy content for your name or company account to shine among the enormous amount of content.
Data-driven targeted ads
We employ online user data to target users with relevant content to increase advertisers' ROI.
Customer retention strategies
After gaining traction in a fast-paced SMM environment, we use the right tools to persuade your newly-found customers to buy again.
What makes our Social Media Marketing different?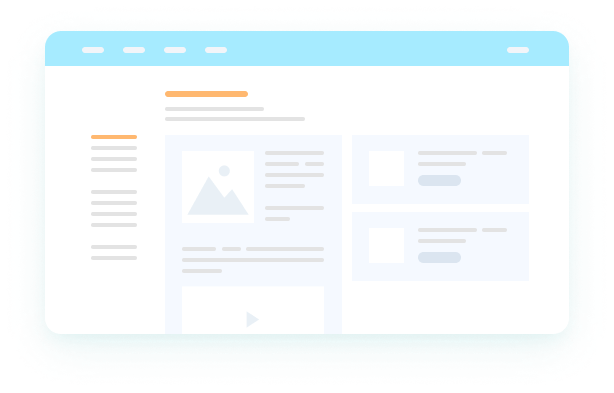 Keeping up with trends
In any digital-based branch of marketing that exists in the fast-changing Internet space, staying on top of all new developments and changes is key to creating strategies that help you sell.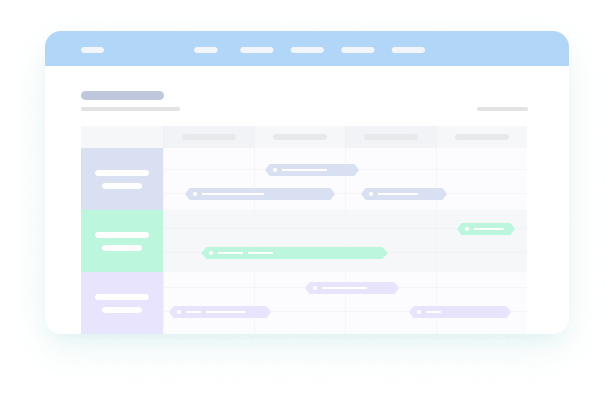 Transparency and cooperation
WiserBrand takes pride in building trusting relationships with our clients by initiating an open discussion in crucial steps on our roadmap, as well as providing clear regular reports to keep you on the same page.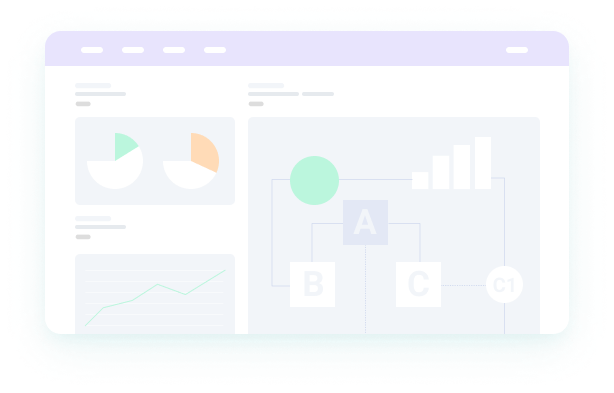 Smart budgeting
By prioritizing and optimizing our workflow to fit your goals best, we strive to keep your spending at a reasonable level, allowing you to get the most out of your budget.
Why you need social media management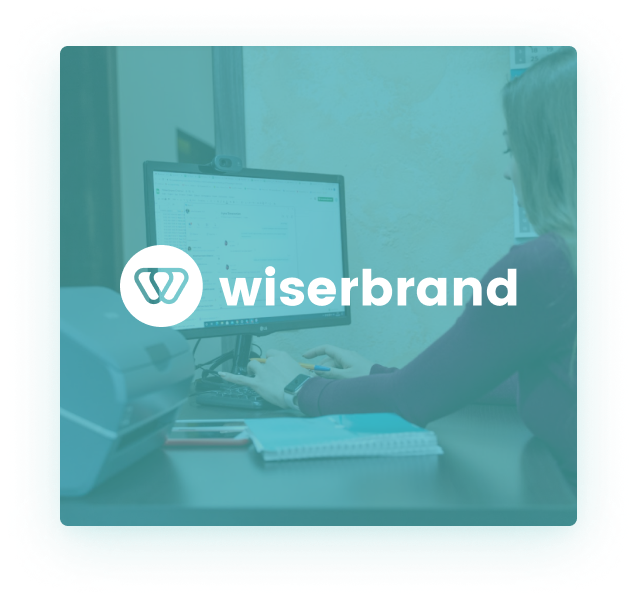 A smart SMM content strategy serves several purposes: besides setting your business apart from the competition, you can utilize visuals and copywriting to gradually convince your potential buyer why your product is a must for them to purchase. Any digital media consultant would stress the importance of quality custom content for influencing page visitors to buy and how share-worthy posts can raise your brand's exposure without spending the advertising budget.
Seeking out social media management services is a great way to delegate content creation and client communication to experts qualified to build the perfect plan for making your social media activity bring in more revenue for the business.
Your brand's content reflects its identity for users who do their research online. A smart SMM content strategy incorporates informative posts in tune with the audience, motivating them to reshare and ultimately pushing a potential client to make that purchase.
Social media solutions for small businesses present a great option to establish a loyal customer base and bring in a consistent amount of sales through social networking platforms while spending a minimal budget on advertising compared to offline promotion.
WiserBrand's social media marketing specialists can help your brand thrive online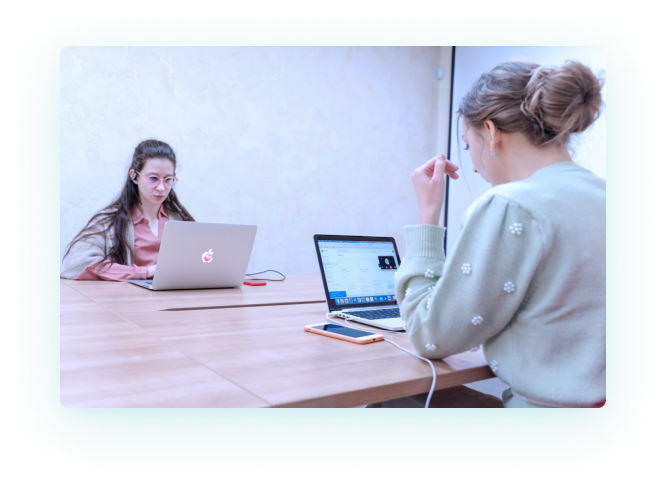 Growing your eCommerce business's presence on social platforms can be painfully slow and inconvenient – but it doesn't have to. By delegating your social media accounts to WiserBrand's experts, you're ensuring the brand's image is in capable hands.
WiserBrand first started as a digital agency that provided development and marketing services for eCommerce businesses. As the company grew and worked on more projects, we decided to separate into several branches. WiserBrand is now solely focused on delivering digital marketing solutions and business support options for our clients.
Our company has been present on the digital marketing scene for over a decade now, and that extensive experience enables us to develop custom SMM strategies to benefit your business, offering comprehensive strategies for managing and getting your brand to be recognized, whether it's B2C or B2B. We use the newest tools and tactics to boost your social media accounts, never compromising their security.
If you're looking for a social media account manager, WiserBrand's specialists have been closely working with specifically eCommerce companies for years, gaining knowledge on how to promote brands in a way that directly aids in bringing in sales.
How we helped our customers?
279%
increase of the number of customers
273%
increase of the number of web sessions
271%
increase of the transactions quantity
159%
organic search revenue
Our clients say

CDMO, Dan Newlin Injury Attorneys
SEO, PPC, & Social Marketing for Personal Injury Law Firm! Since their initial engagement, WiserBrand's strategies have ushered increased and consistent search rankings for the firm's website. Their continued performance has affirmed their claim as a leading digital marketing firm.

Marketing Specialist, HireRush
Digital Marketing for Business Services Platform! Conversions and social media engagement grew as a result of WiseBrand's work. Far from being a singular push, these results remain a year later. They were highly accessible and invested time in explaining industry concepts. This tendency, as well as their regular reports, fostered transparency.

CTO, eCommerce Furniture Company
SEO & Web Development for eCommerce Furniture Company! In addition to the quality of the services and deliverables they provide, WiserBrand has also improved the company's online performance and conversion rates while identifying other areas in need of attention. They're a one-stop shop, offering a variety of services and a large team of resources.
Reach out to get started
We'll help you grow to your full potential
FAQ
What is social media marketing?
Social media marketing is about using social networks to establish your brand, increase traffic to websites or external platforms, sell your product directly from your accounts, strategically promote your business, and more. Ultimately, it's about growing your audience and capturing new prospective buyers, aiming to generate as many leads and sales as possible. A smart social media strategy is always built around your brand's specific needs, keeping in mind the budgeting constraints and time limits – with the help of the right SMM specialist, you'll be able to get the most out of your resources. The most prominent social media platforms are Facebook, Instagram, YouTube, Snapchat, Pinterest, Linkedin, and Twitter.
What are the types of social media marketing?
Taking a complex approach to SMM is crucial because networking platforms equip your brand with various tools and options for promotion and management, which helps fulfill several of your business goals. A diverse and effective social media marketing roadmap would look something like this:
Developing a custom strategy for growing your brand's presence Creating a versatile content plan that fits your business best
Working with the audience and collecting feedback Launching advertising campaigns
Keeping track of metrics, performing analytics
Providing comprehensive reporting
All of these components are there to make sure that your brand can maximize the effectiveness of your social media strategy and get the most out of your networking accounts, enabling them to contribute to your revenue directly. If done by an experienced SMM specialist, that strategy is also flexible and custom to your eCommerce business so that you can track user feedback and engagement rates, to tweak and improve that plan in the future.
What do social media managers do?
Social media managers are very different from marketing specialists, even though they work within the same platforms and share the ultimate goal of bringing in sales for your business. While social media marketing specialists are operating within a bigger scope of business processes, planning out and launching advertising campaigns, developing brands' social media strategy, setting abstract content goals, creating the brand's identity and voice – social media managers are the ones executing these plans and coming up with ways to achieve those results efficiently. Social media managers are the ones in charge of developing the content schedule, creating and posting content, communicating with the audience, making sure that the posts go live on time, coming up with ways to engage your subscribers and anything else that requires their attention within your business's social networking accounts.
What should my eCommerce business's social media marketing goals be?
Your social media marketing efforts should be aimed at the same goals you've generally set for the business in question – for eCommerce projects, it's usually about growing the customer base and getting more sales, first and foremost. An SMM specialist will also set other milestones and requirements for your social media roadmap, like gaining a specific number of subscribers, raising engagement, and achieving certain statistics on your posts, clicks on advertisements, processing requests in direct messages, and so on. These metrics allow social media specialists to gauge their marketing campaign's success and fine-tune it to increase sales for your eCommerce brand.
How important is social media marketing for eCommerce businesses?
Short answer: it's an invaluable resource of potential life-long customers. Why not use it? A smart social media strategy is created in a way that empowers your brand to fulfill several main needs at once – and more, depending on your goals: Broadcasting your business's identity and aesthetics on a public platform – as social media are usually one of the first links to come up on search results pages, it's a perfect opportunity to present yourself to a prospective buyer, highlighting all of your strong points. Moreover, people are subconsciously influenced by the number of subscribers and engagement on your posts, because they believe that correlates to the demand for your product. Generating sales through your content – social media equips you with tools to leverage your audience for increasing the conversion on your products, as the brand's image and content serve as a vehicle to delivering tempting selling offers, reaching even those who are unfamiliar with your eCommerce business. Re-directing traffic to your website – with many tools provided by the biggest social media platforms, SMM specialists help your eCommerce business's website gain more traffic and visitors by directing them to external platforms through your social media accounts.
When are social networks most effective for eCommerce businesses?
To get the most out of your brand's social media platforms, it's essential to establish what exactly you want to broadcast and for what purpose. A knowledgeable SMM specialist will sit down with you to define the goals you'd like to hit the most and present you with a strategy for getting there – keeping to that outlined plan is important. Also, consistency and communication are vital in growing your eCommerce business's online presence because you need to appear on your potential customers' feeds as frequently as possible and swiftly react to any comments and requests.
How to use social media for small businesses?
Smaller businesses are the ones that can especially profit from focusing on a brand's social media growth. It's significantly easier for prospective customers to discover your eCommerce business on social networking platforms than via search engines through content alone, not to mention paid advertising. Social marketing strategy is everything because when executed correctly, you can tailor your brand's posts to the target audience to help the accounts grow organically, with minimal investment that starts influencing sales in a short time.
What is social media used for?
Social media is an excellent platform for:
creating a brand image that motivates the audience to make a purchase;
communicating with your customer base;
receiving crucial feedback to keeping in mind for future products;
advertising new releases;
attracting sales through special offers;
driving traffic to your business's website;
and much more.
How much do social media marketing specialists and managers make?
Most digital marketing companies are pretty flexible with how much they charge their clients and can present you with a custom roadmap per your budget expectations. Freelance or in-house SMM specialists, in particular, tend to charge much more, as their income directly depends on how much your business is paying for their services. Marketing agencies like WiserBrand diversify their client base to accommodate every eCommerce brand's situation and needs. We can offer you options anywhere from the absolute social media marketing must-haves to more elaborate services that push your networking presence to the limit – it all depends on your financial boundaries and priorities.