Digital Marketing Services for Law Firms
Growing your law firm with the help of personal recommendations shared by previous customers and referrals can be a good tactic to attract new clients at no overhead cost. However, there is one more strategy to consider if you want to scale your business, make your brand more recognizable and trusted, and build a solid online and offline presence. Internet marketing for law firms allows for achieving these goals at once, and we, at WiserBrand, are right here to help your law company grow.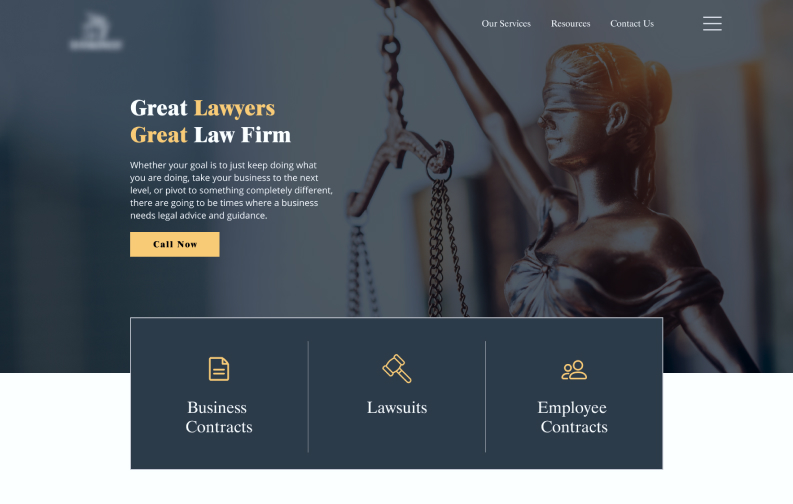 Premium Marketing Services for Law Firms
Marketing Strategy Development
Marketing and legal support services have one thing in common. They both require strategic and logical thinking, careful analysis and step-by-step planning. Stay better focused on helping your customers restore justice while our marketing agency for legal firms takes care of growing your business online.
PPC Advertising
If you have long been looking for the opportunity to increase traffic to your website, expand your reach and attract new customers, Pay-Per-Click advertising is a great option to try. Our digital marketing agency for law firms will help you with setting up carefully-targeted and optimized advertising campaigns to quickly reach your business goals.
Search Engine Optimization
One of the best things about SEO is that it drives results in the long run without your direct participation. Our tech-savvy specialists in internet marketing for lawyers would be happy to help you with both technical website optimization and creating SEO-focused content.
Content Marketing
Inspiring trust among your current and future customers by creating valuable and up-to-date content on legal topics is another great way to go. You are welcome to combine it with SEO and SMM to get a ROI-driving internet marketing strategy for attorneys, and our law firm digital marketing agency would be happy to support you along this path.
Social Media Marketing
Should social media promotion be a part of digital marketing for law firms? Most modern attorneys agree that social media is a promising channel to promote legal support services, improve credibility, awareness and recognition, plus stay in touch with your clients 24/7.
Boosting Legal Online Marketing – Our Results
Qualified leads growth
We are proud of being able to attract highly-qualified leads to law companies partnered with us with the help of fine-tuned PPC campaigns.
Organic traffic boost
Using a smart mix of SEO, content marketing, guest posting and outreach, we have made legal businesses' websites better discovered in organic search.
Local search discoverability
Our tech-savvy marketing team did their best to make law companies stand out in their locations and beyond.
Why Stay Focused on Digital Marketing for Lawyers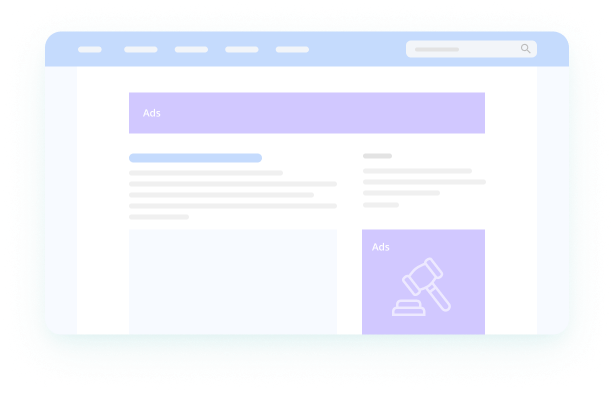 Attract qualified leads with PPC advertising
Even if word of mouth works well for your business, there is one more digital marketing tactic for attorneys to generate highly qualified leads. Pay-per-Click advertising is the opportunity to quickly attract highly-interested users right at the moment they are looking for your services. Their strong intent coupled with great ad visibility is just the combination that makes PPC campaigns successful and budget-friendly – you don't have to pay until an interested customer opens your web page.
Have an action plan with a well-developed marketing strategy
We bet you have already gotten used to thinking one step ahead when providing legal support services to your customers. Our marketing team shares this approach too and offers to create a detailed and well-validated marketing strategy to promote your law business step-by-step.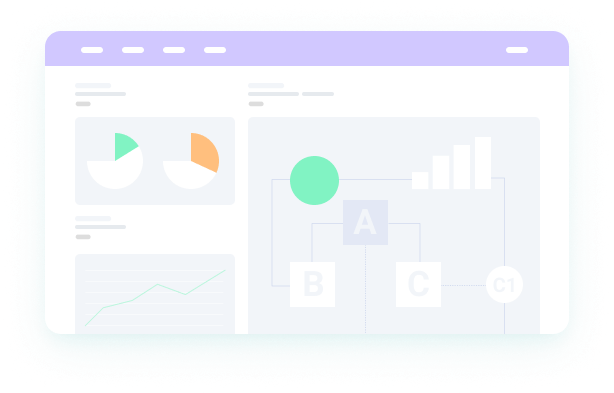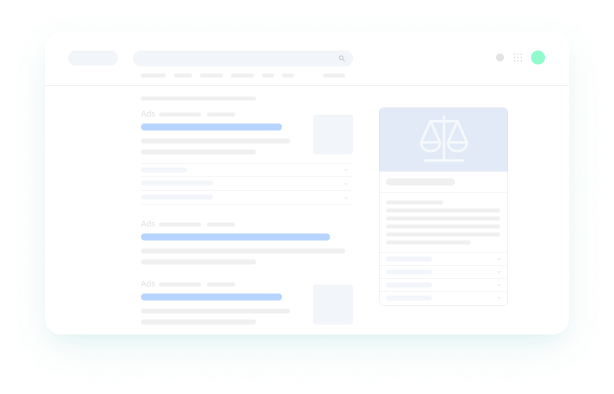 Stay easily discovered in organic search results
Recent studies have shown that ⅓ of potential customers start looking for a trusted attorney online, using Google search, discovering previous customers' reviews and browsing local directories. Search engine optimization, in turn, makes your law firm better discoverable in both organic search results.
What's more, being a part of online marketing services for law firms, search engine optimization promises qualified leads at no extra cost. When an SEO strategy is competently implemented with business goals in mind, your website begins to work as one of the most powerful lead generation channels.
Сonnect with prospective leads with local SEO
Local SEO is especially important for attorney web marketing since most prospective customers usually would like to receive face-to-face consultations, personal and competent support during court hearings, or just have a law-savvy professional nearby to help them with both personal and business matters. Local SEO optimization makes your law firm easily findable according to the geo-specific search queries and increases the influx of local and qualified leads.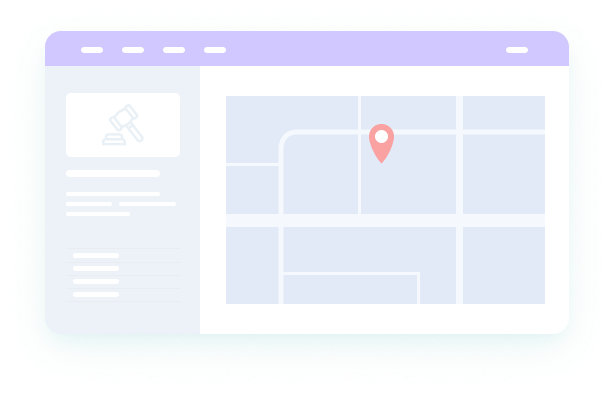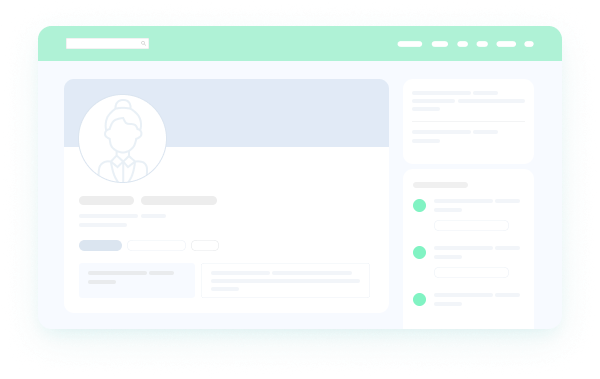 Stay in touch with your customers via social media
At a glance, social media and law services are hardly compatible. However, 70% of law firms leverage social media opportunities to stay in touch with their current and potential customers, share valuable pieces of advice, build more trust, and improve credibility. At the same time, social media marketing for law firms is pretty specific – you have to choose the right platform, prepare professional still engaging content and carefully track performance indicators.
Build more trust with professional and actionable content
97% of law firms have no personal content on their websites, and this is just the opportunity to create a competitive edge. Value-adding content delivered on behalf of your law company is a great opportunity to build more trust, improve your brand reputation, develop a credible company's image and encourage your customers to reach out to your attorneys for personalized help.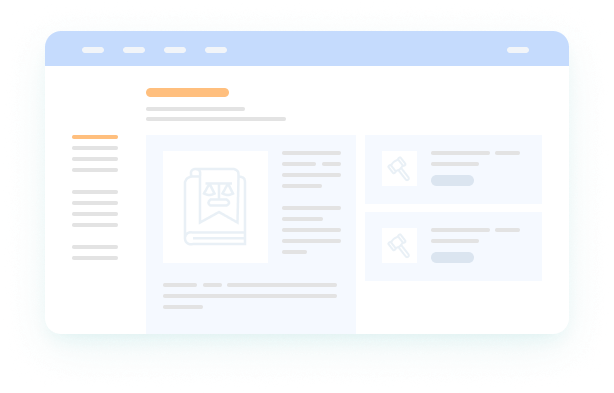 Top Reasons to Choose Our Marketing Agency for Law Firms

All-in-one lawyer marketing services
With us, you can get the ultimate set of marketing services in a single place and keep careful track of your promotion efforts day after day.

Niche-specific promotion campaigns
Having a deep understanding of a niche, we would be able to suggest quick-win promotion tactics while staying focused on your business goals.

Faster results at a better cost
Our hands-on experience and expertise allows us to drive law firm online marketing results faster and at a lower cost.
Reach out to get started
We'll help you grow to your full potential