Food & Beverage Website Development
Food and beverage industry is one of the fastest growing on-demand services niches. In response to its rise, the customers also expect more than just food: excellent customer service, quick delivery, and top-notch user experience when making orders online. Creating an outstanding food and beverage website is the first step to meeting the customers' expectations and driving your business growth. Let's give food website design an easy way and make your website shine.
3 Great Reasons to Hire Us for Food and Beverage Website Development

All-inclusive services in a single place
From the project idea to full-scaled promotion – our creative and technical specialists are here to help your business grow. Stay focused on your growth opportunities while we take responsibility for technical and marketing hassle.

Best-skilled programming and design talent under our roof
On-demand services are on the rise, so the industry competition is fierce. Create a competitive edge with the help of our best-skilled programmers, creative designers, and tech-savvy marketers.

Niche-focused approach
There is no one-fit-all development strategy. That's why we keep your business specifics and customers' expectations in mind to make your project stand out.
Our Results as a Jewelry Web Development Company

Prototyping and design
A food company website design is the first responsible for the brand impression your prospective leads get. It should creatively combine the latest UI trends with brand identity elements and stunning visuals.
Brand identity development
Design solutions prototyping
Food web design

Development and testing
The development process is the next step following food and beverage web design. Our top-skilled development team would be happy to deliver the following services.
WordPress website development
Magento 2 website development
Manual testing
Automated testing
Bug fixing

Support and maintenance
The process of food delivery website development doesn't end with the project launch. It is the beginning of your business journey, and in response to your company's growth, your website should also be scaled, supported, and maintained.
Website updating
Website scaling
Website security improvement
Adding new features and/or integrations if necessary
UX optimization
Three Ways We Bring Value to the Table

Deep technical expertise
Our top tech specialists are perfectly skilled with eCommerce website design and development and would be happy to share their expertise to create a technically powerful solution for your business.

Visual aesthetics and creativity
While the industry-accepted UI/UX specific largely limits website design for a food delivery service, our creative designers will find a way to make your website design stand out from the crowd.

Business goals alignment
Being always driven by the customer's goals, we would be able to suggest the quick-win project creation strategy, following the battle-proven practices for food and beverage website design and development and keeping your users' expectations in mind.
Why Is Top-Notch Website Development Important for Food and Beverage Businesses?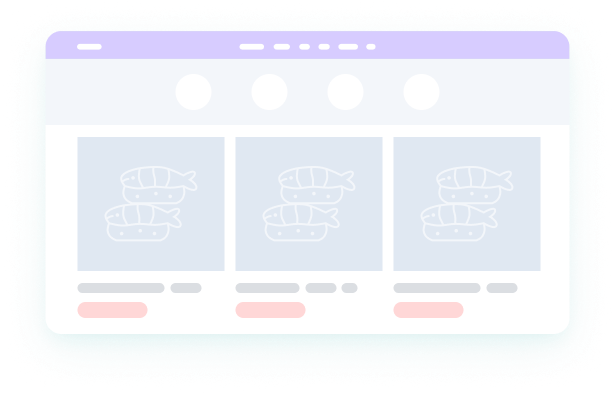 Generate more leads
Creating a great website for food and beverage companies is a winning decision to reach out to a wider target audience, improve brand awareness, and set up an additional source of revenue. Meeting these goals, in turn, requires a professional approach to online food delivery website design and development. We are right here to support you along the way.
Boost conversion with mobile-first design
Making your food ordering website design mobile-optimized is one of the top steps towards increasing conversion rate, delivering a better experience to your users, and making your business fit the on-demand services concept. Some web development technologies also allow for quickly transforming a website into a mobile app, using the same codebase so that you can save time and money.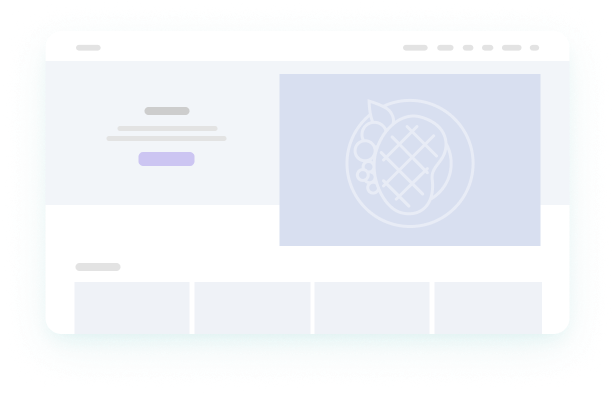 Transform leads into customers
The first impression your website's visitors get is always visual. At the very first touchpoint, your food delivery service design is decisive for moving your leads from the top to the bottom of the sales funnel.
Leverage SEO opportunities
A well-designed and technically powerful website opens ultimate SEO opportunities for businesses regardless of the industry. While a food delivery website design is important for making the first impression and driving positive user behavior patterns, code clarity also matters for technical SEO optimization. We at WiserBrand, always keep SEO requirements in mind, especially when creating projects for highly competitive niches, like food delivery.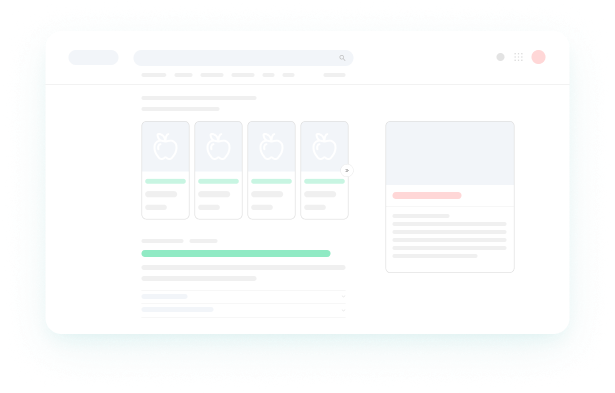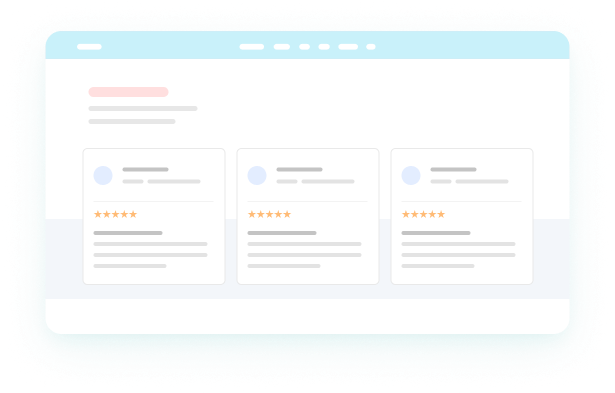 Build trust with social proof
Being one of the leading points of interaction with modern customers, a food and beverage company's website is also a great tool for business reputation management and building trust with the help of social proof. Just add a customer review section for each product or service and encourage the users to share their impressions.
Reach out to get started
We'll help you grow to your full potential