Progressive Web Application Development
Progressive Web Apps (PWAs) are the answer to limitations in mobile app design. While mobile websites are fast but unstable, native apps lack cross-device compatibility – PWAs offer the best of both worlds.
PWAs behave like mobile apps without the need for downloads. They deliver immersive experiences within a web browser and work seamlessly even with low connectivity. With instant loading and pre-caching, PWAs stay up to date.
PWA Solutions to Power Up Your Business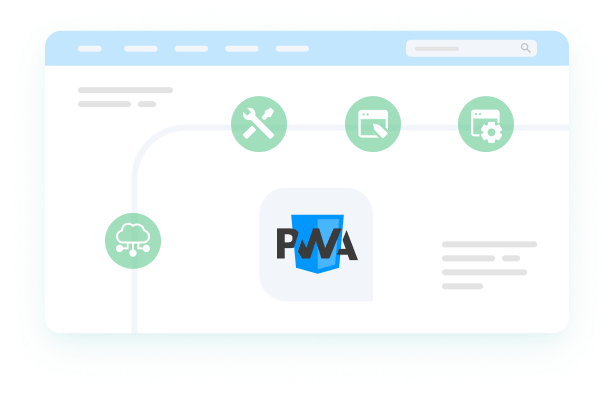 Custom PWA Development
Our developers specialize in crafting bespoke progressive web apps tailored to your unique needs.
Progressive Web App Upgrade
Our team ensures your app is always up-to-date with the latest trends and features, providing users with a seamless and innovative experience.
PWA Maintenance
With our continuous optimization based on new technologies and user behaviors, we keep your installation rates high, and your PWA in top shape.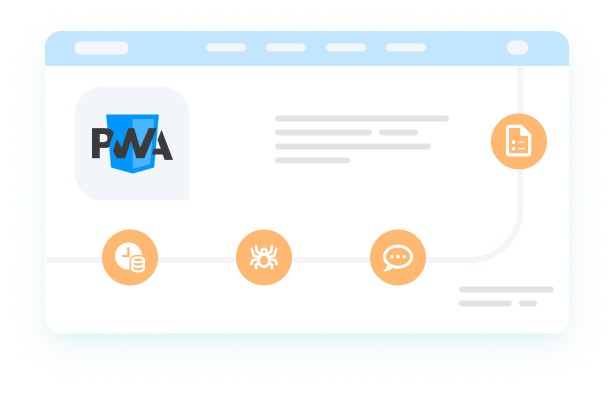 App Shell Model
We use the model for lightning-fast speed and uninterrupted performance, with dynamically displayed content that loads instantly and stays cached.
PWA Testing
With a focus on quality assurance and testing, we guarantee seamless interactivity through different browsers and devices. We guarantee robust performance for the users.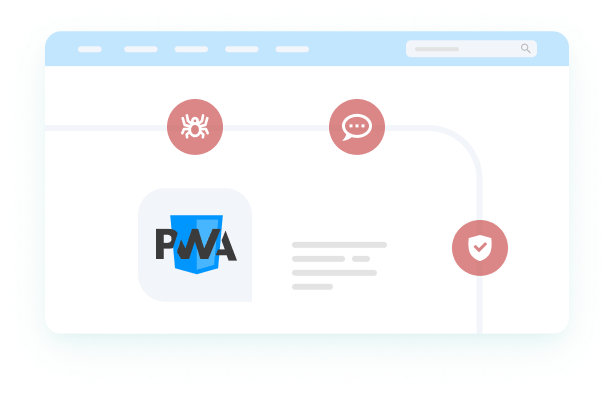 PWA Consulting
We pride ourselves on our deep knowledge of web and mobile technologies and our ability to provide custom-tailored solutions for any business need.
UXO Error Fixing
Our team diagnoses and fixes any errors that may hinder your user experience and offer tailored resolutions to improve usability.
PWA Performance Optimization
We fine-tune loading times, resource utilization, and caching strategies to enhance user experiences and maximize efficiency.
What's behind the magic of PWA
Convenient
Lightweight, offline-capable, feature-rich, and easily accessible from your website, providing handy user experiences.
Efficient
Leveraging advanced caching and optimization techniques, PWAs deliver exceptional performance, reducing bounce rates and enhancing user satisfaction.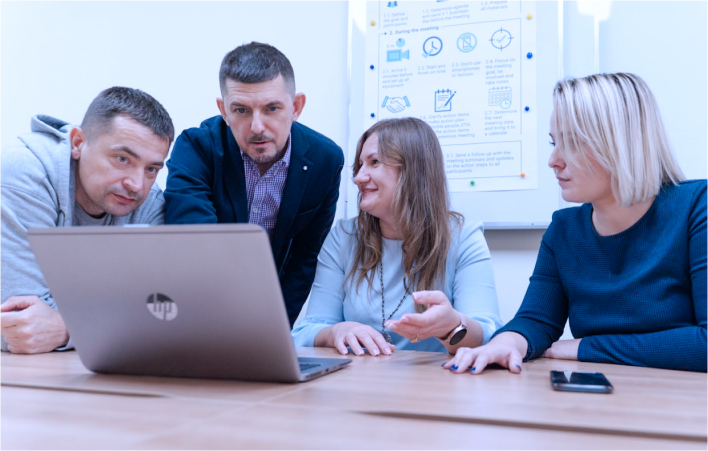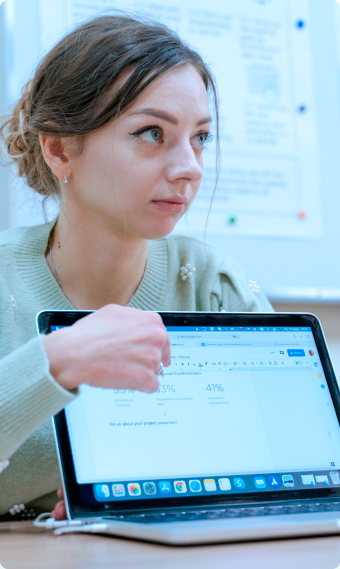 Up-to-date
PWAs can be seamlessly updated in the background, ensuring that users always have access to the most current version without any interruptions or manual updates.
Adaptable
PWAs are versatile, serving multiple purposes and gaining recognition among renowned brands worldwide.
Cost-Saving
Developing a PWA requires significantly less effort than a native mobile app, ultimately dramatically reducing development costs.
Discoverable
PWAs can be indexed by search engines, enabling effortless app discovery and attracting organic traffic to your application.
Riding the PWA Wave: Companies Leading the Charge






Maximize Your Results with Our Top PWA Experts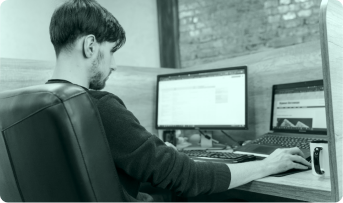 Extensive Expertise
Our team has refined their PWA development skills through years of experience. We're constantly keeping an eye on emerging trends and new technologies, guaranteeing that your PWA will always be at the cutting edge of innovation.

Tailored Solutions
Your business is one-of-a-kind. That's why we provide tailor-made services t that cater to your unique needs and objectives, designing a PWA that accurately represents your brand and provides users with a smooth experience.

Collaborative Approach
We believe in the power of collaboration. Throughout the development process, our agency maintains open lines of communication, ensuring your feedback and insights are incorporated into the final product. Your vision is our priority, and we strive to exceed your expectations.

Proven Track Record
Our progressive web app development company have successfully delivered PWA projects for a diverse range of industries and clients. Whether you're a small startup or a large enterprise, we can handle projects of any scale and complexity.
Dedicated Support
Our commitment doesn't end with the launch of your PWA. We provide ongoing support and maintenance services to ensure your PWA remains secure, functional, and optimized. Our responsive support team is always ready to assist you with any inquiries or issues that may arise.
Industries that Benefit from PWA
Financial Services and Banking
Media and Social Networking
Reach out to get started
We'll help you grow to your full potential