Law Firm Website Design Services
Striving to help more people with your legal advice and support? Make your law company discoverable and recognized with our law firm web design and development services.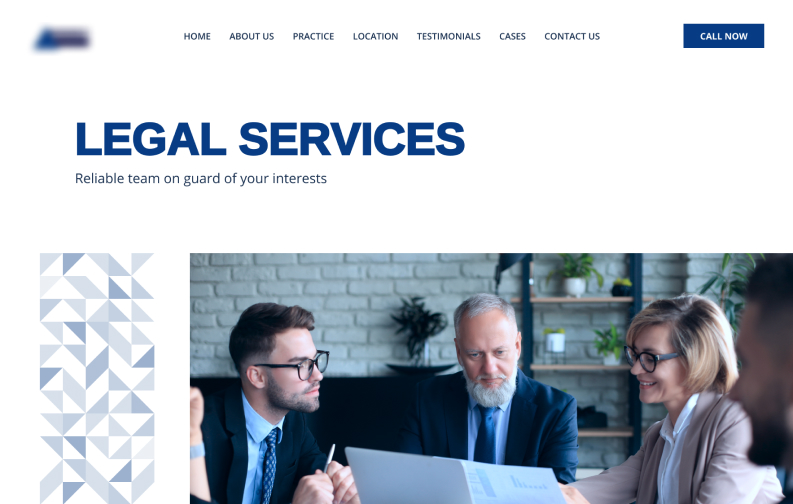 Why Choosing Our Law Firm Web Development Services
Strong tech expertise
We are proud to have top-skilled tech minds under our roof. Our software developers are well-versed in the latest programming technologies, plus have a deep understanding of the legal niche.
Custom law firm website design
Stand out with an advanced digital solution that puts your deep legal expertise into the spotlight! Our creative and tech-savvy designers will help you create a fully custom, branded, and visually appealing website, boosting your brand awareness and recognition.
All-in-one services in a single place
Have a strong habit of thinking one step ahead? Let us bet you have thought about promoting your website long before getting started with its development, and now, you are at the right place to get both marketing and legal web design services with no additional hassle.
All-Inclusive Website Development For Law Firms
Conversion-boosting law websites
Have long been looking for ways to attract more leads? Your website is a powerful tool to do it. The only thing you have to do is to add conversion-driving elements, such as online booking forms, pop-ups, and lead magnets. Being well-versed in both legal website design and marketing, WiserBrand's tech team will help you create a technically-powerful and conversion-boosting website at once.
SEO-friendly websites for lawyers
If a top ranking position in organic search is one of your main priorities, you have to keep it in mind from the very beginning of your website development. Keeping your code clean and following the best web design practices are some of the pillars of successful SEO. Apply for our law firm website design services to create an SEO-friendly website that both search engines and users will appreciate.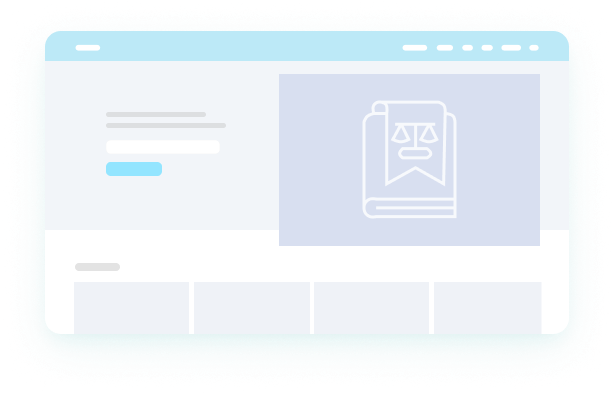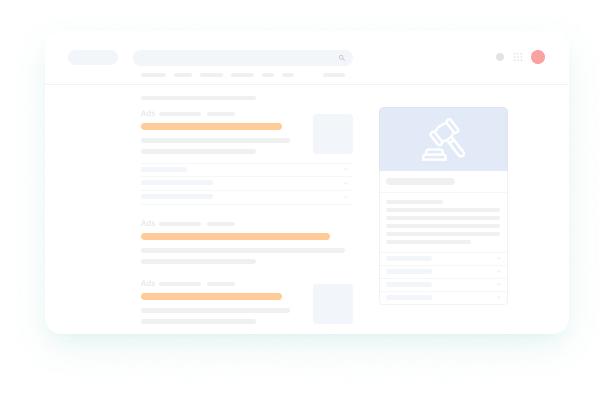 Customer Relationship Management systems
Using a powerful CRM system is at the heart of managing relations with your customers and structuring their data for more clarity, better legal help and successful outcomes. Our tech teams can help you build a customer relationship management system from scratch, migrate the one you have to a more advanced platform, and integrate it with your existing solutions.
Information security solutions for the legal industry
Keep the sensitive information of your customers, their intellectual property and valuable business data securely protected with an advanced security solution that we can build according to your company's needs and in full compliance with data protection standards. Additional security layers, role-based access, two-factors authentication are just some of the features we would like to offer.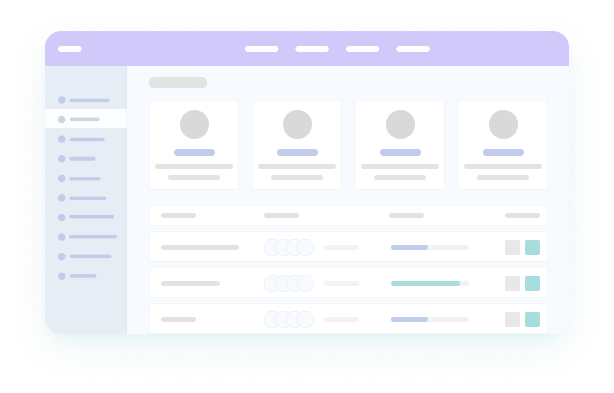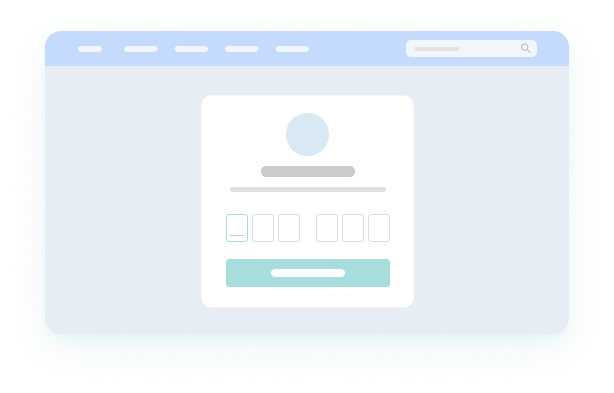 Mobile-first websites
In 2022, mobile searches take the lion's share of all online requests, and mobile experience comes to the fore. In most cases, getting in touch with a competent lawyer is also an urgent necessity, so give your prospective leads an opportunity to reach out to you in a flash with a mobile-first website! Our law firm web design company can help you create a highly-responsive website with a great mobile UI and UX.
Legal website redesign
If you feel like your law firm's website needs to be refreshed, we will help you follow recent design trends and best practices, making your website stand out from the competition. Our legal web design services also cover website redesign so that you will get a stylish solution aligned with your brand identity and current business goals.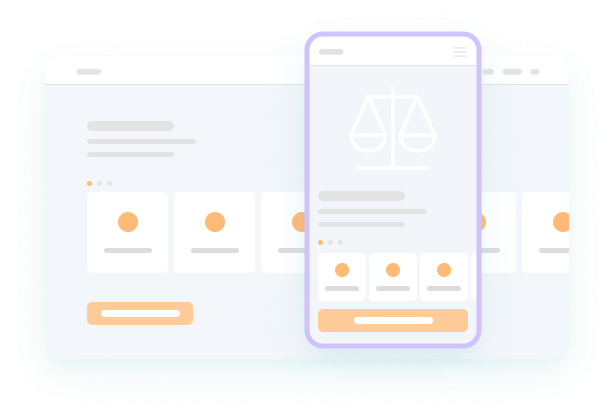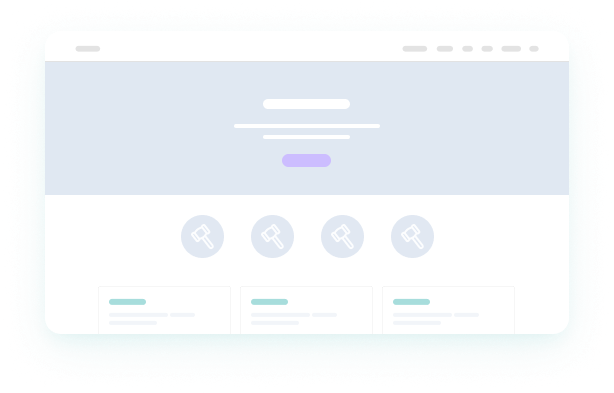 Magento law website development
Medium to large law firms are welcome to leverage the power of Magento – a powerful content management system that allows for building complex websites with advanced security protection and almost unlimited scalability potential. Get in touch with us for competent help with Magento website development for law firms.
Integrations, plugins and add-ons
Do you have a well-performing law firm website? Great! Let's make it even more powerful with marketing plugins, data gathering tools, and analytical solutions. Depending on your business goals, we would be able to transform your website into an even more powerful law business platform.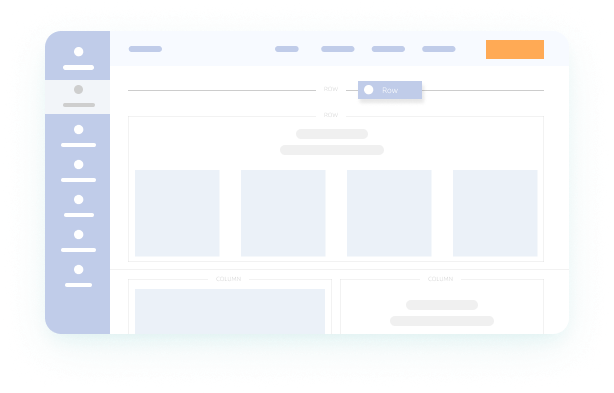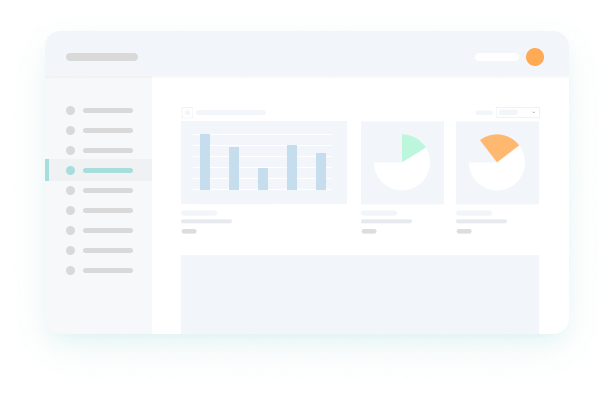 Law Firm Websites Development Workflow
Research and discovery
During the first stage, we take a deep look at your business, competitors, and market environment, plus discover your business goals, necessities, and requirements.
Gathering Software Requirements Specification (SRS)
This is the most important step of the legal website development process. At this stage, we have to create a roadmap, shortlist the necessary features, and set the timelines.
Conceptualizing and prototyping
With your requirements and business goals in mind, we will develop the concept and create the prototype of your law firm website, following industry-accepted UI/UX standards and best practices.
UI/UX Design
A law firm website design should be visually attractive, conversion-boosting, and compelling at once. Our design and development teams will help you achieve these goals.
Development
At this stage, the main task is to create front- and back-ends of your website and connect them into a single system.
QA and testing
Before integrating your website into your business processes, we need to carefully test it, making sure there are no bugs, technical errors, and security loopholes.
Launch and marketing
This is the last stage of the development process. After the website is launched to the market, the promotion stage begins, and WiserBrand would be happy to help you with law firm marketing as well.
Support and maintenance
We are also here to help you scale your website depending on your business needs, add extra features, prevent security vulnerabilities, backup your data and maintain your website's seamless operation.
Reach out to get started
We'll help you grow to your full potential
FAQ
How much does a law firm website cost?
The cost of lawyer website design and development is always project-dependent. It depends on the amount and the complexity of features you would like to create, the core technologies you use, the location of your software development vendor, and the size of your tech team. To get a more accurate estimate of your project cost, get in touch with our law firm website design agency using the form above.
What should I put on my law firm website?
The set of features and design elements you have to create for your law firm website depends on the core goal it will be created for. For example, if you want to build a business card website, developing a branded design and providing general information about your company will be enough. Such a website will also have pretty simple functionality. But if you plan to create a more complex and conversion-driving solution, it is worth considering lead-capturing forms, non-obtrusive animations, chatbot integration, online booking forms, etc.