eCommerce PPC Services
Amplify your traffic and make clicks count
To build a custom sales-focused Google Ads strategy, our e-Commerce PPC specialists determine your most profitable target audience and design every B2C campaign with your specific business goals in mind.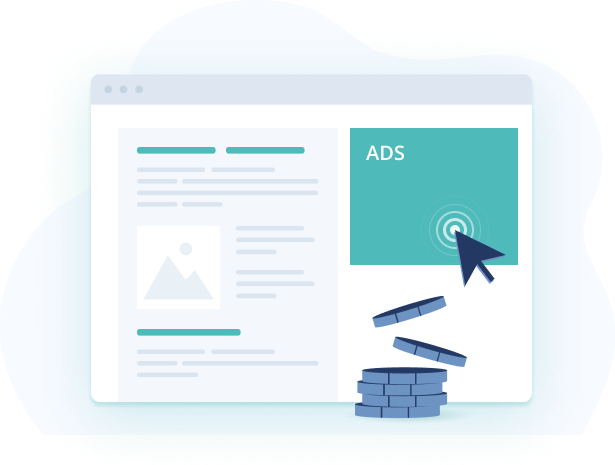 Pay Per Click services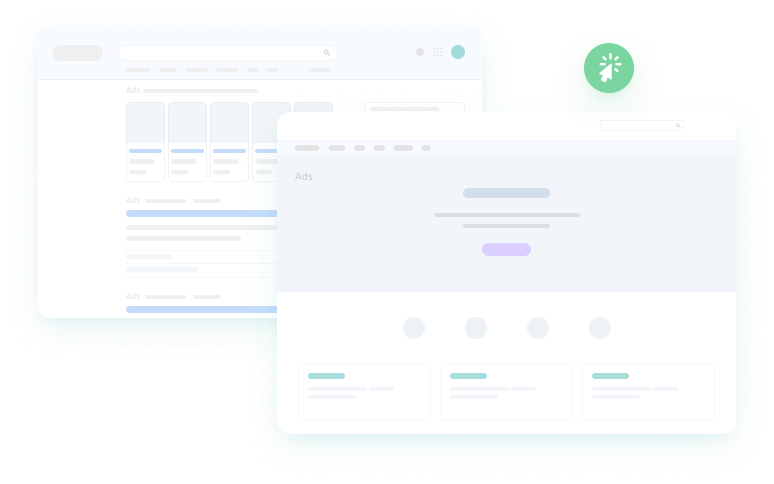 Pay Per Click Advertising
Media Advertising
Remarketing
PPC strategy development
Pay-per-click advertising is key to growing your eCommerce platform online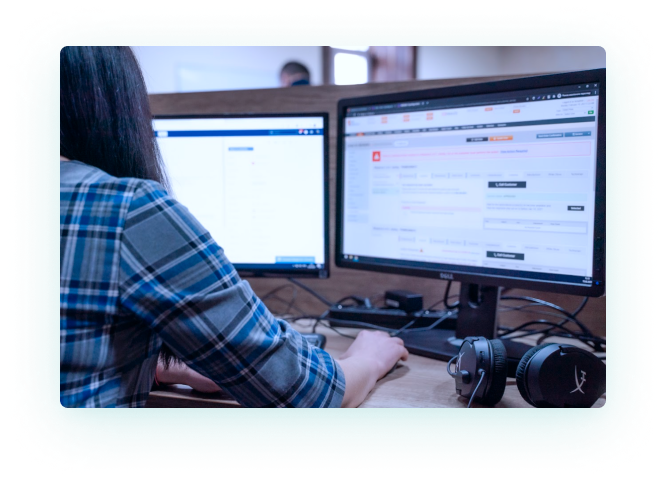 There's evidence to suggest that a vast majority of potential buyers do their research online before making a purchase, and over 61% of users tend to stop on the top 4 search results. Therefore, PPC advertising for eCommerce becomes an invaluable tool that helps you come up first on SERPs, scoring relevant leads and bringing in sales.
PPC ads with the highest Ad Rank are the first thing users see when they've made a Google search, which puts your eCommerce business ahead of the competition, even if your SEO efforts and scoring are lacking.
When compared to SEO optimization, which produces long-term results with helping your brand rank higher on search engines but takes a considerable time to make a difference, PPC for eCommerce websites provides instantaneous results – you pay for user interactions, which are likely to convert into sales.
Also, as PPC specialists are targeting specific audiences by manually setting up who the ads are going to be shown to, PPC advertising allows you to reach more relevant visitors who can turn into higher quality leads to your eCommerce platform.
Our workflow
PPC campaigns research
PPC specialists define keyword sets essential for your business and campaign goals, taking into account competition analysis results.
Google Ads strategy and budget
Google Ads campaign begins with a plan to get ahead of the competition. We will set a budget and best bidding strategies.
Reaching audience and conversion
We monitor PPC campaigns performance in real-time to ensure Google Ads get right to your business's prospective customers.
Placements
Our PPC specialists keep your Google Ads from showing up on irrelevant search results to spend budget more effectively.
Campaign tracking and optimization
After the campaign has started running, we check the Google Ads performance metrics.
Remarketing advertising tactics
Our PPC specialists reconnect potential buyers who previously have visited your eCommerce platform but didn't finalize a purchase.
Post-Campaign Analysis & reporting
We review the results of your Google Ads campaigns and check how well each parameter contributed to achieving the goals that we've set.
How are PPC ads for online shops set up?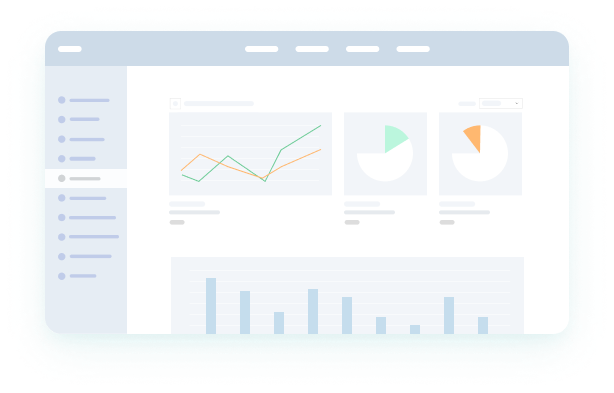 PPC for eCommerce is targeting the paid search results to try and show up first, but it also requires creating a data-based plan of action that would help you get the most out of the paid search traffic you'll be getting.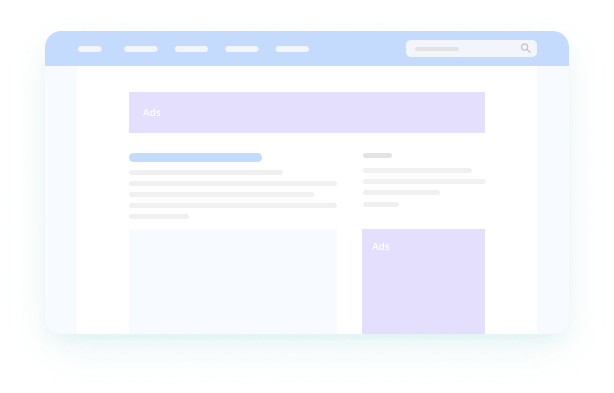 Google Ad services exist to assist your brand in developing a clear vision of what your preferred purchase-ready audience needs to see in order to choose your eCommerce platform among thousands of other offers.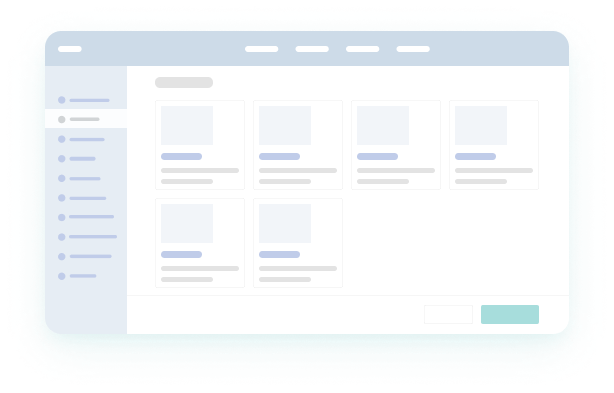 Google paid ads only get you access to whoever the business means to target, but organizing an eCommerce PPC campaign largely covers aspects like creating ad content that captures the potential buyer, describing the targeted demographic in detail, making hypothesis on what a new, untapped audience might look like, setting the budget spending and specifying the optimal bidding, tracking the performance and so much more. Targeted pay per click advertising requires keeping an eye out for many variables at once, mainly monitoring the Google ads account for the cost per click and the overall effectiveness vs budget spending – it takes experience and skill to stay flexible with the advertising strategies.
What are the benefits of PPC?
Budget-friendly
Strategic pay-per-click advertising enables your business to attract new customers within any budget. Moreover, you're free to change your Google Ads budget on-demand, maintaining the process of advertising to prospective buyers.
Suitable for Low-ranking websites
You can easily promote your eCommerce business through Google Ads, even if your site doesn't rank high on SERPs. An effective PPC strategy allows you to compete for new clientele with competitors that have been around on the market for much longer.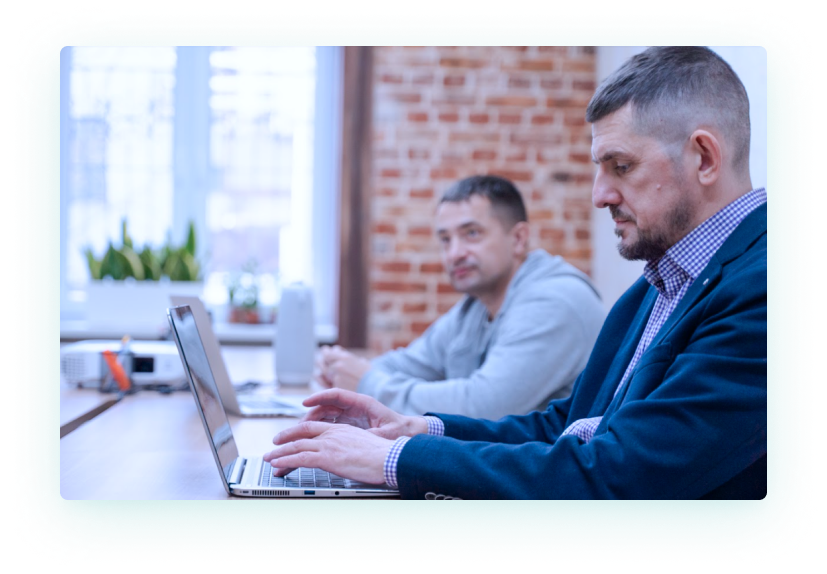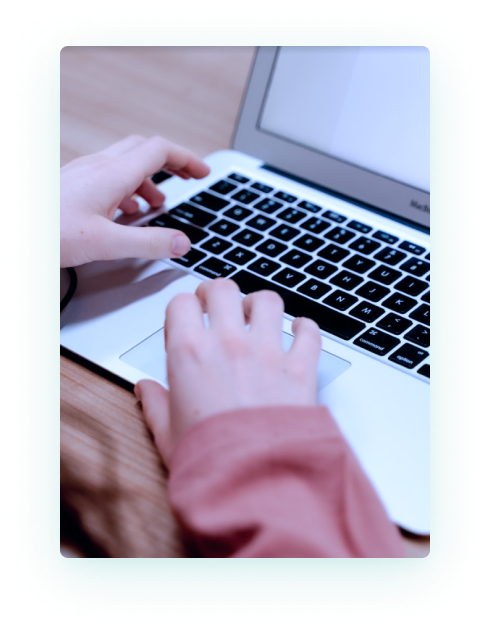 Test Campaign Launching
Whether you're advertising on Google, Bing, Facebook, or other platforms, you can always tweak your campaigns in real-time. Google Ads testing is a great tool for tracking campaign statistics and providing your eCommerce business with key insights.
Google Ads Displaying Insights
There is an option to specify which sites you want your eCommerce business's ads to be displayed. If you have some platforms in mind that are frequented by your target audience, we're able to choose the right ones within the Google Display Network.
Brand Awareness & Visibility
Google Ads can be utilized to effectively increase brand awareness and your eCommerce company's visibility. Even if people don't click on your Google Ads at first, these campaigns raise recognition and tend to bring more clicks for your other ads.
Drive More Sales
With the help of experienced PPC specialists, you can turn Google Ads into a highly effective tool to drive relevant traffic to your eCommerce platform, increasing the number of sales and growing your customer base long-term.
How do Google Ads work, and what makes eCommerce PPC special?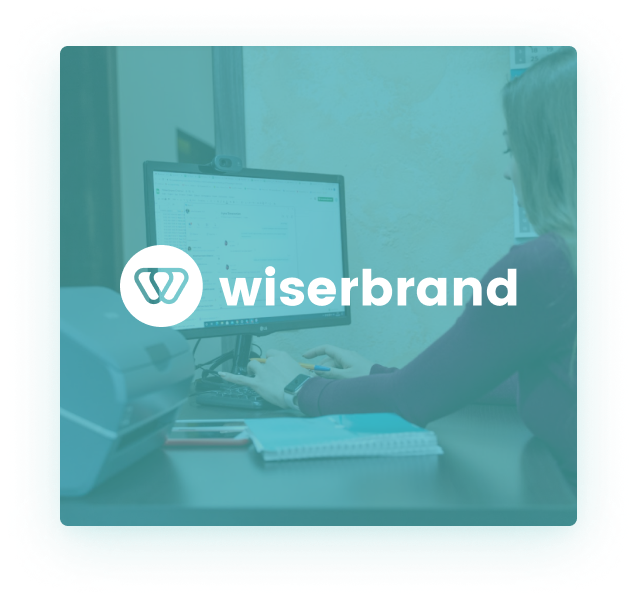 "Pay per click" is the type of advertising where you are paying a certain fee for user interactions, namely clicks on your website. Before launching an ad, a PPC specialist builds a Google Ads campaign around your business's goals and preferred target audiences, creating an optimal strategy for reaching and capturing relevant leads, as well as staying on top of PPC bid management.
This drastically cuts down on unhelpful spending and offers opportunities for affordable pay per click ad management, since you're able to use eCommerce PPC management services to convert ad spending directly into promising leads and increase much-needed traffic to your website.
PPC for eCommerce typically has a specific purpose at the core of any type of campaign: to ultimately grow in sales and expand the customer base. Even if the PPC campaign was set to brand awareness, it's still meant to help your business raise the revenue, and the ad strategies eCommerce PPC ads experts build are meant to reflect that.
Paid traffic ads drive sales: through a combination of smart campaign setup and ads that capture the attention of your goal audience effectively, you'll be able to see an influx of traffic to your business's platform in record time.
How we helped our customers?
+90%
clicks in July compared to June
+37%
conversions in July compared to June
Our clients say

Trademark Owner, Dom Kofe
SEO & PPC for Online Coffee Equipment Store! Traffic and conversions showed growth soon after WiserBrand came onboard, which resulted in an expanded portfolio. Clear and frequent communication enables expectations and requirements to be well understood by both sides. Customers can expect a constantly helpful and generous partner.

CDMO, Dan Newlin Injury Attorneys
SEO, PPC, & Social Marketing for Personal Injury Law Firm! Since their initial engagement, WiserBrand's strategies have ushered increased and consistent search rankings for the firm's website. Their continued performance has affirmed their claim as a leading digital marketing firm.

Marketing Specialist, HireRush
Digital Marketing for Business Services Platform! Conversions and social media engagement grew as a result of WiseBrand's work. Far from being a singular push, these results remain a year later. They were highly accessible and invested time in explaining industry concepts. This tendency, as well as their regular reports, fostered transparency.
Reach out to get started
We'll help you grow to your full potential
FAQ
What is "pay-per-click" (PPC) advertising?
Pay-per-click advertising is a type of digital ads that imply you'll be paying a specific fee for every click on your link in the promoted section. They come up first when people search for related topics on Google or other engines, and as most tend to buy from the first few links on the front page, you're drastically increasing the volume of visitors and sales. You're essentially "purchasing" those visitors instead of getting them organically – however, both SEO and PPC efforts combined show the best results. It's just that search engine optimization for eCommerce is a long-term process as opposed to instantaneous conversion from buying ads on Google.
What are the types of PPC for an eCommerce business?
There are several options for PPC advertising – Search, Display, Social Media, Remarketing, and Google Shopping ads. All of them serve specific purposes, so choosing the approach to PPC will depend on the goals and needs your eCommerce brand is experiencing. For instance, if you're seeing a steady influx of visitors to your business's platform, but only a tiny fraction of them goes through with a purchase, remarketing ads help target those who already took an interest in your product and motivate them to come back and buy. Search ads are the most common type – those you see when making a Google search, displayed on top of the page, marketing relevant businesses to users looking for a specific product.
How to set up PPC ads for eCommerce?
Developing an effective PPC campaign is a multi-step process that always starts with the most crucial insight – knowing your target audience and strategizing how to reach them with your ads. Seasoned pay-per-click advertising specialists know where to look and can gauge how to shift toward a customer base that'll buy more often. After figuring out who to market your product to, PPC ads require thorough keyword research to ensure those are best for getting in touch with your target audience. Then, you need to figure out the budget: what is optimal to reach enough people without depleting your total marketing funds? Afterward, you'll write compelling copy – the text users will get in the ad next to the link to your platform on search engine results. One more important thing: before launching a PPC campaign, it's best to check that your platform is in its best shape, ensuring the content, visuals, navigation, and speed are all up to par. Otherwise, your lead might leave before making a purchase.
What are the benefits of PPC for eCommerce?
Pay-per-click advertising presents many opportunities and boosts to eCommerce businesses. First of all, with good PPC bid management, your ad will likely be displayed at the top of the first few SERPs, allowing you to bypass the competition and score relevant leads, even if you haven't been making an effort with SEO long-term. Moreover, features like remarketing empower you to launch campaigns explicitly targeting people who have already taken an interest and visited your brand's website. They are way more likely to finalize a purchase, potentially saving you considerable amounts in ad spending. Sales are arguably the most important goal for any eCommerce business, and PPC allows you to acquire them faster and often get customers to come back for more.
How important is paid traffic for eCommerce?
As we've mentioned, PPC works best with Search Engine Optimization, which is the long-term solution to increasing traffic, scoring more sales, building up the customer base, and improving user experience on the platform. SEO is highly effective, but it takes significant time to show drastic results due to the search engines' algorithms and protocols. On the contrary, pay-per-click advertising is an excellent option for targeting specific goals your eCommerce business has set and pushing to reach certain milestones. For instance: if you're launching a new product or having a big sale, it would be a great option to launch an effective PPC campaign to drive traffic to your website because, in combination with a convincing offer on the platform itself, pay-per-click advertising can show instantaneous results in raising sales significantly.
What is more effective for eCommerce – SEO (organic traffic) or Google Ads pay per click advertising?
Short answer: they both are great at different things. As discussed above, search engine optimization is a great long-term solution that is more complex than increasing brand recognition or generating sales. SEO also involves platform optimization – overhauling content according to Google's guidelines, increasing page speed and ease of navigation, making efforts to climb up in rank for different keywords, and much more. PPC is more of a quick shot at hitting specific goals or trying to raise metrics in the shortest term possible. Think of it this way: without a proper website that is professional-looking and good at selling to your target customer, pay-per-click advertising leads may visit your platform. Still, they wouldn't stay or become a repeat buyer.
What are good eCommerce PPC services, and how to measure results?
PPC advertising management service providers are easy to come by, but competent specialists are rare and valuable. To us, good eCommerce PPC experts are considerate of the clients' budget boundaries, holistically thinking and aiming to stay on top of many variables, transparent in their practices, flexible when it comes to trying approaches and changing goals, and also focused on the long-term success of your business. To gauge the success of your PPC campaign, cross-reference your previously set goals and the KPI of the pay-per-click launch. Did you get the number of sales you were aiming at? Did the traffic increase meet your expectations? How many people who viewed the ad clicked on it? Troubleshooting performance and making improvements is a necessary part of all future PPC campaigns for your eCommerce brand.
Why hire an eCommerce PPC manager to use Google AdWords?
Although there are quite a few tutorials on how to try and set up AdWords campaigns, it's not as easy as it may seem. Google Ad management specialists have ideally been launching PPC campaigns for years and have earned much invaluable insight that will help mitigate any unforeseen issues for your business. Also, eCommerce PPC experts are experienced in creating campaigns for your specific business type and know how vital scoring sales is for any online shop. Google AdWords managers will take responsibility for the results of the campaigns they've launched, provide comprehensive reports, troubleshoot problems or underperformance, and have advice on improving your campaigns going forward – that's worth hiring.
How much do PPC advertising management services cost?
Prices for PPC ad services vary dramatically across the board, but there are affordable PPC management options. eCommerce businesses often opt to outsource PPC specialists, as hiring one in-house makes the costs spike dramatically, as you'll be paying them full-time. WiserBrand offers flexible service plans and options suitable to any budget, providing opportunities to try out different options and budget spending to find the optimal setup for your eCommerce platform. Generally speaking, we invoice anywhere from $2,000 and up, but note that the ad budget is calculated separately.