eCommerce Website Design Services
Clear, compelling, optimized. Wise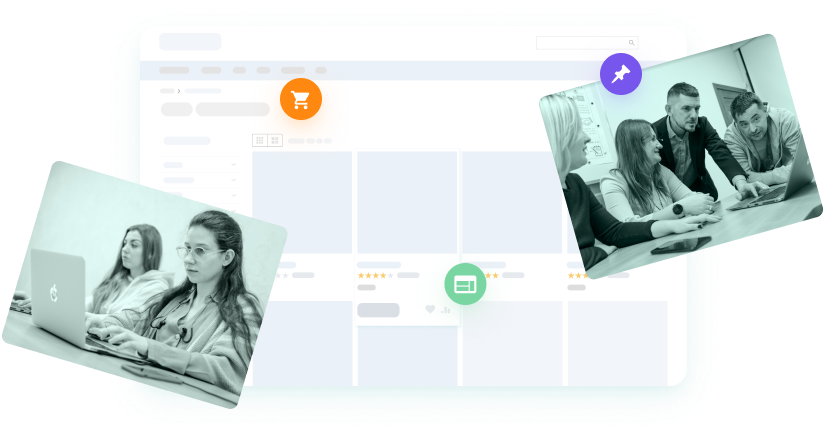 What does website design mean for your company?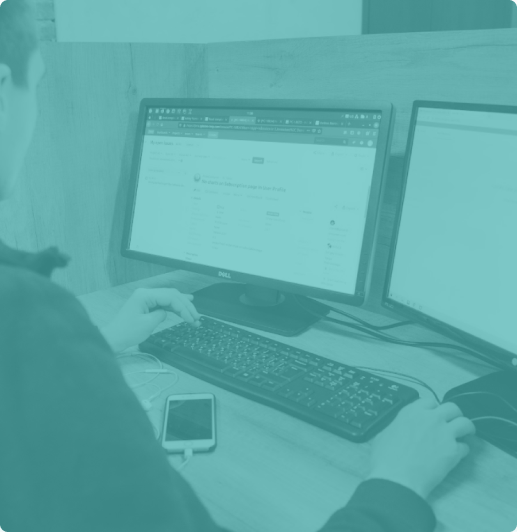 What is this service about?
Good eCommerce web design is all about applying the right colors, fonts, pictures, words, and graphics to lead visitors to purchase. Visitors judge eStores by aesthetics. If a website is clunky, they just won't return.
What does it mean?
Apart from aesthetics, eCommerce website design means user comfort, brand identity, and reliability. To reach those, designing contains planning, conceptualizing, сreating, and managing frictionless experiences eStore.
Why is it important for the business?
When your eStore looks appealing and feels on-brand, the products fly off your virtual shelves. eCommerce site design is the digital face of your business, so don't let it appear cold and aloof.
eCommerce Web Design Services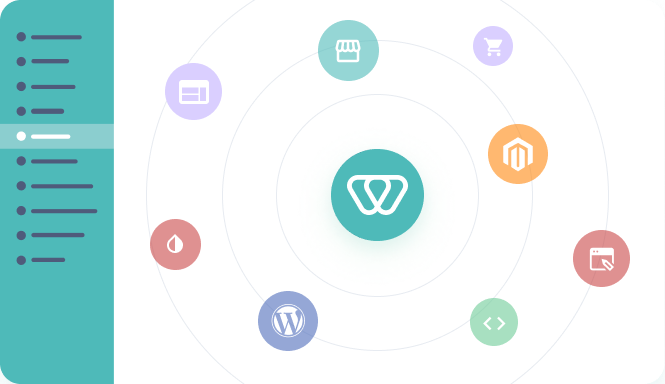 Our approach
What are the benefits of web design for eCommerce?
Appearance
Responsive design, parallax scrolling, eye-catching images – professional eCommerce design ensures a sleeker website that adheres to modern standards.
Clarity
Intuitive and familiar navigation enables visitors to find what they need. In the current eCommerce store design, it comes either in breadcrumbs or drop-downs.
Loading
eCommerce web design is also crucial to the speed of your company site and thus to the Google ranking factor.
What makes us a professional eCommerce Design Firm

Inventive & reliable
We use innovative software to build engaging and creative spaces. Our custom eCommerce web design proved to promote trust and boost sales.

Within budget & on-time
No hidden charges. We are transparent from the initial proposal to the launch. Our knowledge and skills enable us to deliver on time, every time.

Simple & smart
Our eCommerce website design services are meant to add value and reduce wasted time. We are accountable, responsive, and flexible.
How we helped our clients
Our clients say

Chief Operations Officer, Swiftic
Website Development for Mobile App Publishing Solution! They turned a stalled project into a highly functional website that met internal expectations. Expect WiserBrand to establish a responsive partnership and offer useful field-specific advice. They can be counted on to meet deadlines.

CTO, eCommerce Furniture Company
SEO & Web Development for eCommerce Furniture Company! In addition to the quality of the services and deliverables they provide, WiserBrand has also improved the company's online performance and conversion rates while identifying other areas in need of attention. They're a one-stop shop, offering a variety of services and a large team of resources.

CEO and Co-Founder, DeviQA
Dev Outsourcing for Testing Firm! End-users are pleased with the delivering WiserBrand worked on, and internal stakeholders report positive cost savings. Wiser maintains availability across multiple channels, ensuring a smooth workflow. Their resource's individual technical skills and commitment are highly notable.
Complementary services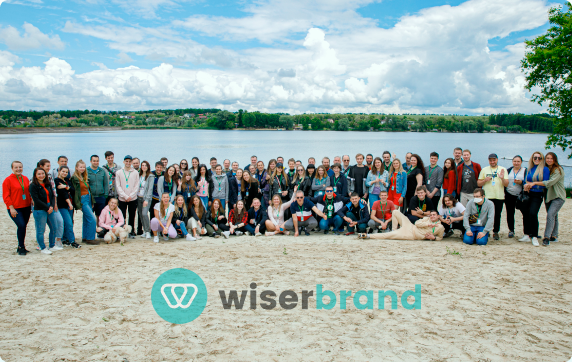 If you want to have all services related to your eCommerce project under one roof, you are at the right place. Along with the eCommerce web design services, we cover Software Development, Marketing, and Customer Care to serve your combined needs. Benefit from a well-balanced mix to make an impact in the digital world.
Reach out to get started
We'll help you grow to your full potential
FAQ
What services are included in web design for eCommerce?
eCommerce design services usually include conceptualizing, wireframing, prototyping, and design itself. In most cases, design experts recommend creating custom design solutions from scratch, keeping the brand's identity in mind.
How do I improve my eCommerce store experience?
There are several ways to improve your eCommerce store experience. First and foremost, your website page loading time shouldn't exceed 3 seconds – otherwise, you will have a high bounce rate, and improving other UX aspects will make no sense. Adding a product recommendation engine and a chatbot are also nice practices to improve the eCommerce store experience. In addition, modern customers agree that seamless and protected checkout along with free delivery adds value significantly.
What are UI and UX in eCommerce?
The concepts of UI and UX don't change depending on the niche. UI or user interface is an internal shell of your website the users interact with. The goal of UI is to provide visual aesthetics. UX or user experience, in turn, is about convenience. It covers impressions and feelings the users get when interacting with your eCommerce store. Talking about eCommerce user experience, modern customers expect the website to be fast, lightweight, and mobile devices. They would also like to see high-quality product photos, read detailed descriptions, have multiple payment options, and keep their financial data protected.
Do you offer eCommerce website redesign services?
Yes, you are welcome to get in touch with our eCommerce design company for redesign services. In this case, we will carefully analyze your existing eCommerce design and make a well-weighted decision about creating a design solution from scratch or improving the one you already have.