Magento Outsourcing
Pick a wise Magento partner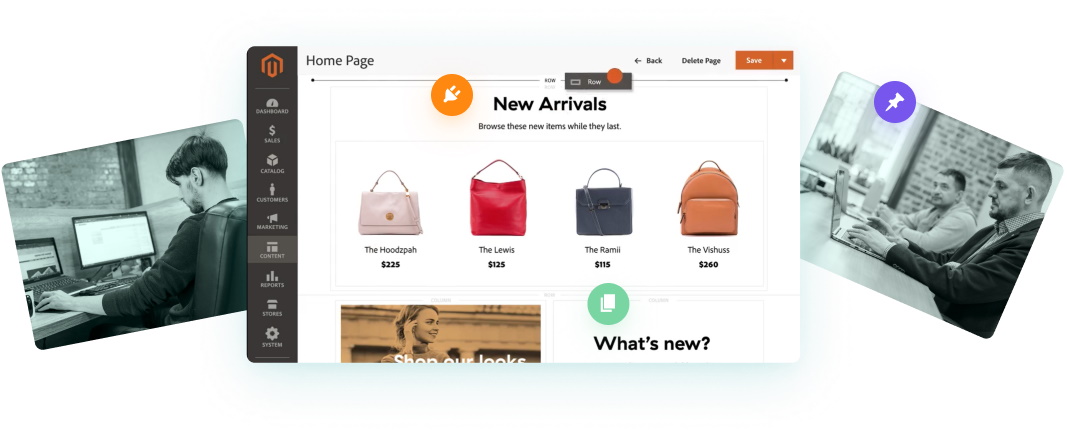 Why do you need to outsource Magento development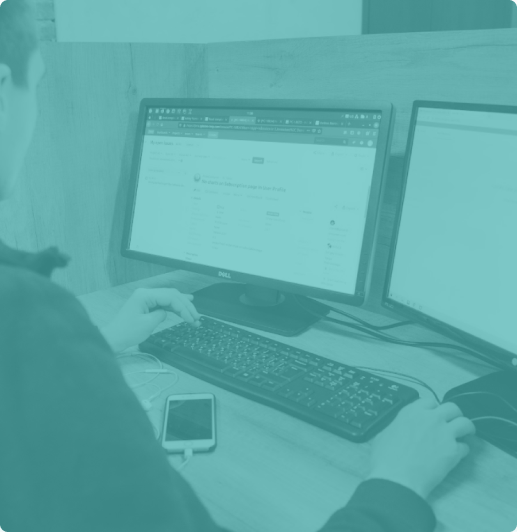 What is this service about?
A platform of choice for over 250,000 companies worldwide, Magento is flexible and scalable, still sophisticated. Thus, it requires specialist knowledge, which an internal team does not usually have.
What does it mean?
If you need nothing less than a perfect eStore, a Magento outsourcing partner can provide a pool of experts with diverse skills. An all-inclusive, turnkey Magento service will cover every aspect of your Magento project.
Why is it important for the business?
Businesses outsource Magento service to design, maintain and update their online stores. As a result, they get better project outcomes and enhanced turnaround time.
Why do businesses outsource Magento development?
Reduce costs. It's cheaper to hand technical work to experts rather than hiring and training an in-house team. Thus, Magento outsourcing services work as a cost-cutting tool.

Improve the existing platform. Businesses outsource Magento experts when their stores require new functionality for their plugins, new extensions, more layers of security, or integration with any CRM or ERP.

Create a new eStore. The right technology vendor is crucial when creating a Magento solution from scratch, configuring all its modules, installing templates, and ensuring security and performance optimization.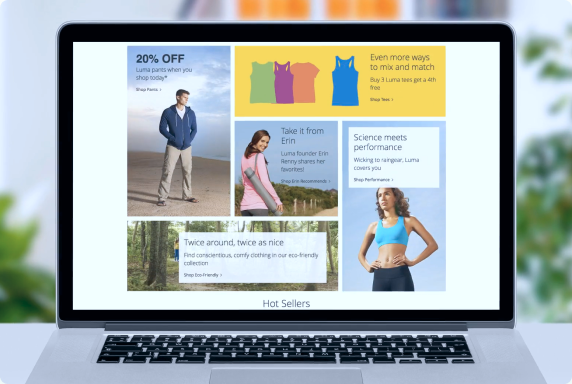 How does outsourcing a Magento project work?
1
Discover
We carefully research the information you provided, structure it and define the technology to accomplish your business goals.

2
Plan/strategize
We define which strategy will suit your business most, select a technology stack – programming language, frameworks, CMS that you're going to use.

3
Form concept
Here we define product usability, develop a sitemap and rough mock-ups. We show how the solution will perform with all possible flows.

4
Build and test
We proceed with coding. Here most of the functionality is developed, the software gets built, and code goes through testing.

5
Launch
Once everything is tested and approved, we upload your eSore to a server. Now customers can buy from you online.

6
Maintain
The "delivery" is not the end. At this stage, we check if end-users have any issues and perform maintenance and updates.

7
Evaluate
Checking if the software meets requirements and fits the purpose, we evaluate overall performance and make adjustments. It's time to fine-tune and optimize your eStore.

What can you expect from Outsourced Coding for Magento
Risk reduction
Outsourcing Magento development can be a great pick to have a safe and sound experience with your online store. Instead of spending your resources on building your team, you can reach out to experienced specialists. They become your proof of reliability – you won't lose the game.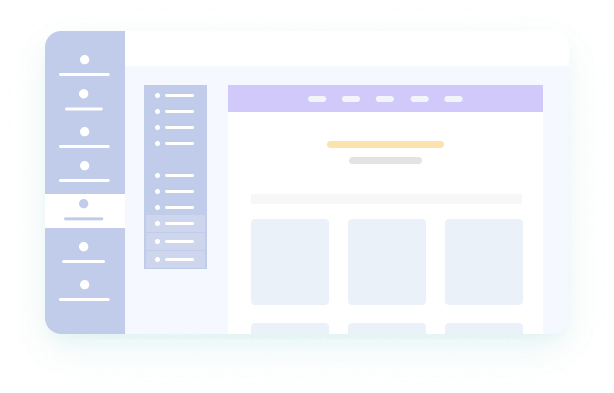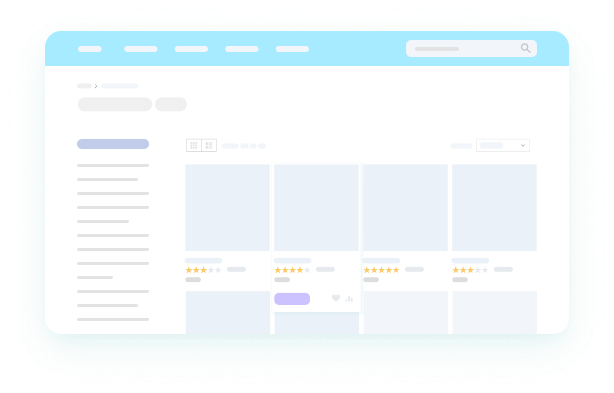 Enhanced output
Magento outsourcing opens the door to your beautiful and complicated website. It assumes clean coding, a creative approach, and sticking to deadlines. All that comes from practical experience and knowledge that derive from our successful Magento outsource projects.
Outsourcing Magento Development to Experts

Commitment
We focus on your business and your goals. We strive to add value and reduce lost time and effort. We are accountable, responsive, and flexible.

Easy to manage
We assign a dedicated account manager to every project to handle the team for your convenience. The collaboration is smooth and easy for both parties.

Optimality
We follow Magento standards and best industry practices. At the same time, your requirements are at the center of what we do.
Complementary services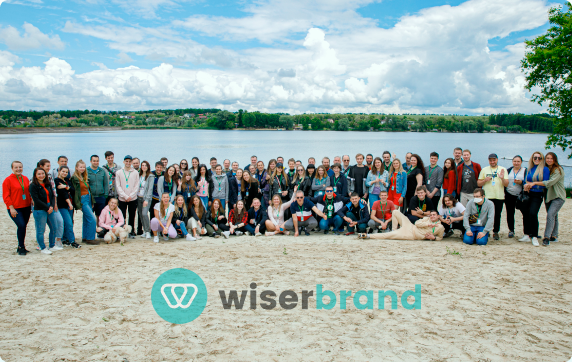 At WiserBrand, you can outsource not only Magento design and development. Marketing and Customer Care departments often serve our clients' combined needs. Such a combination can be the most convenient and streamlined way to reach your business goals.
Reach out to get started
We'll help you grow to your full potential