Magento Store Development Services
State-of-the-art online experience for your customers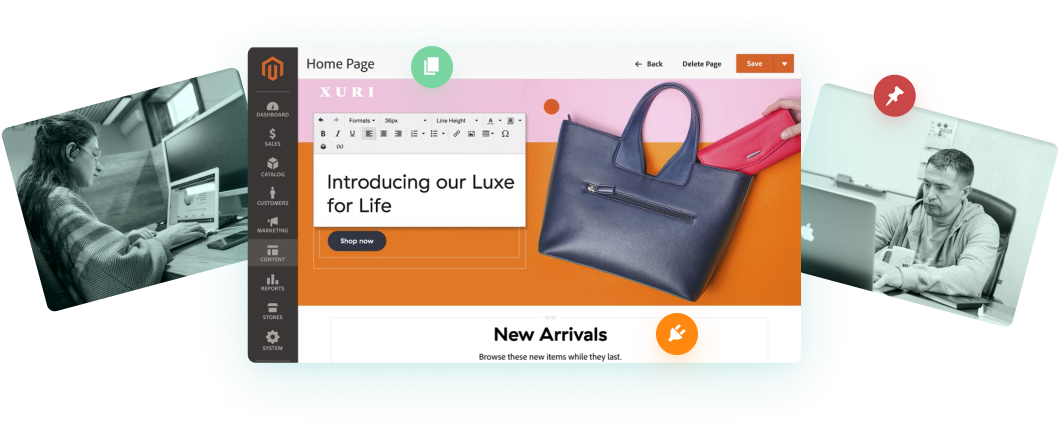 How Magento Store Development Helps Your Business?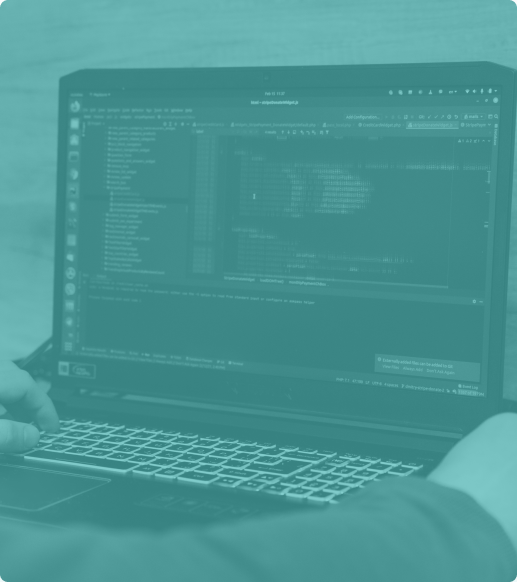 What is this service about?
We help our customers get their businesses online and sell products quickly and safely. To make this happen, we develop Magento stores from scratch, create extensions and modules for them.
What does it mean?
We offer a full range of Magento Store development services. Our experts will do the primary setup, extension installation, and customization with impeccable technical accuracy.
Why is it important for the business?
A Magento online store provides you with all the functionality, tools, and instruments your business needs. As a result, you get a unique store with a high level of customization of storefront design and features.
What does Magento store development include?
1
Research
We analyze your business model, customers, target audience, and channels. The more we find out about your business, the more successful we will be when creating your Magento store.

2
Design & development
We actualize the collected data and ideas; plan design, features, content, and development. Frontend and backend developers join forces in building a custom Magento store.

3
Hosting
We decide how the eStore will be hosted. Depending on the size of your eStore, we'll pick one of the three basic types: Dedicated server, Virtual private server, or shared hosting.

4
Testing
Once the Magento 2 store development is ready, the testing team will ensure a smooth eStore operation, checking and fixing the glitches before making the site live for your customers.

5
Launch
We get the new website going live and ensure there's no hindrance in its operation. Once the customer is content with the result, we provide training and guidance for the owner.

6
Support
We are always here to resolve any bugs or challenges the clients may experience. Our Magento store developers ensure that your store is up and running all the time.

What business types need Magento Store development services?
From family brands to businesses of all sizes, B2C or B2B with different budgets from all over the globe. We serve industries ranging from furniture to food to film production. All companies that are looking to deliver great experiences to their customers can leverage our Magento online store development service.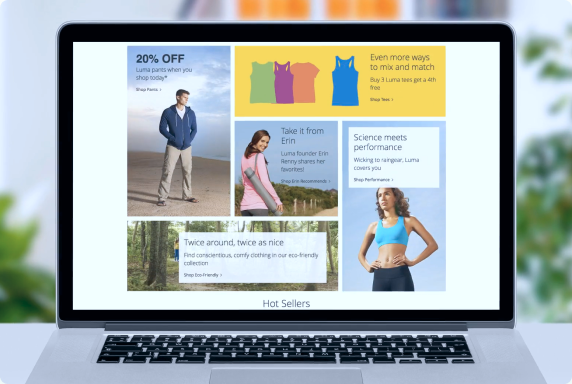 Why choose us?

Trustworthy
Building Magento eCommerce stores is our core expertise. We bring in profound Magento knowledge as well as a responsible and proactive attitude to development tasks.

Adapted to your needs
As a Magento store development company, we keep you informed of eCommerce trends and can advise you on transformations that can bring your real business value.

Easy to manage
You hire a team of developers, testers, designers, project managers. We handle them all for your convenience and then communicate to you in a simple language.
How we helped our customers?
Our clients say

Marketing Manager, RedJumpers Agency
Magento Migration & Web Optimization for Tech Co Network! Thanks to WiserBrand's work, the admin panel's loading time has decreased by 15%, and the end customer's sales have grown by 7%. They excel at project management by providing updates and meeting deadlines. The team is responsive, proactive in communication, and dedicated to the project.

Head of BD, Geomotiv Holdings
IT Staff Augmentation for Software Development Company! With WiserBrand's help, the client has strengthened their development team, enabling them to complete tasks quickly. The provided resources seamlessly adapt to the client's workflow, allowing for a smooth collaboration. Also, their technical expertise and communication skills have stood out.

Chief Operations Officer, Swiftic
Website Development for Mobile App Publishing Solution! They turned a stalled project into a highly functional website that met internal expectations. Expect WiserBrand to establish a responsive partnership and offer useful field-specific advice. They can be counted on to meet deadlines.
Complementary services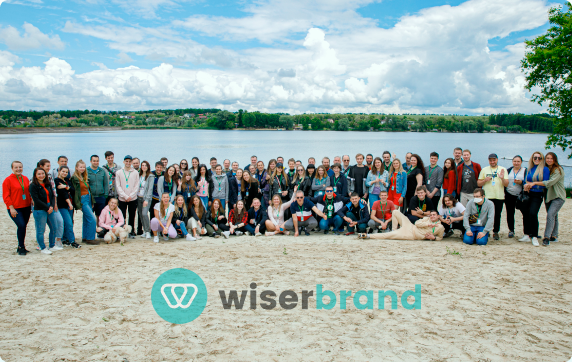 Magento store development is only a part of your eCommerce journey. You will also need a grasp on marketing to drive sales, outstanding customer care to retain customers. No need to attain related services elsewhere. We are an eCommerce website development company that can do it all. Development, marketing, and customer care departments each specialize in their unique niche of the process.
Reach out to get started
We'll help you grow to your full potential