8 Ways To Improve Your Landing Page
Contents:
Have you ever struggled with getting any significant number of leads and sales, despite investing in a quality website design? As the market grows, competition for every client is getting more and more tough, and customization becomes key for moving to the number one spot.
Companies need to focus not only on having a good-looking website but also adopting techniques that would allow you to promote that site to a wider audience. Landing pages cater customized experiences to the visitors and as a result, increases conversions.
What is the purpose of a landing page?
Landing pages are one of the most important elements of a good digital marketing strategy. They are crucial in helping you generate leads and then convincing visitors to become customers. They present people with a clear understanding of what services you provide, what offer in terms of price they're given, and a straightforward way of contacting you for more information.
Landing pages are also a good way to collect and track data about the visitors so that you can determine your target audience, launch successful ad campaigns and tailor certain aspects of your business to suit your potential customers, which would allow you to improve sales as a result. But even though it's such a powerful marketing tool, many businesses don't use landing pages correctly.
That's why we've decided to come up with 8 tips on how to improve your landing page experience for those who come to the site:
Landing page optimization guide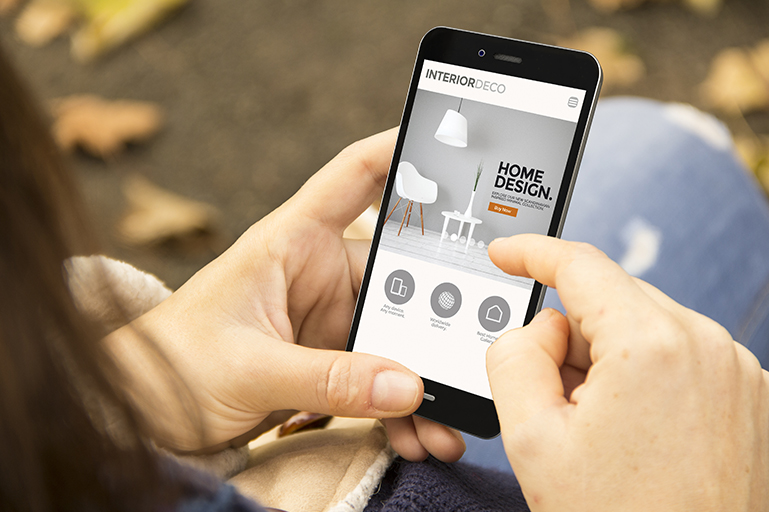 1. Set a clear goal for your campaign
It is a must for a good landing page to have a recognizable CTA (call to action), which leads people into your "sales funnel". If your offer is weak and unclear, difficult to find among excessive info, your potential buyers will get confused and likely leave. Yet, as many as 48% of landing pages contain multiple offers. This is not the best solution.
2. Make the content and visuals work together to improve the landing page experience
You've got to provide clear and convincing content right away so that your potential buyers will know exactly what they're getting. No one will keep looking further if they don't see what they've clicked for from the get-go. It is also a wonderful idea to add a FAQ section - but keep it short.
People often buy on impulse, and it's your job to provide them with content that will catch their attention and stimulate them both in terms of language and visuals - you need to appeal to the emotional side of the brain with the help of images. It is important to synchronize all the images and content used on a landing page in a way to make the messages you're trying to convey stand out.
3. The faster the better
In the age of a global lack of time and concentration, speed is a deal-breaker. Make sure your landing page loads in seconds, so you can present your product before your potential buyer gets bored and clicks away.
4. Establish trust
Digital crime is on the rise. People don't want to get scammed, and if your business is relatively new, they might need a little bit more convincing in order to feel safe and secure in working with you. Adding some familiar partner logos, providing the number of successful deals or showcasing the positive feedback from other clients will help you increase the conversion rate.
5. Using videos is a simple solution to increase your landing page effectiveness
Humans respond best to visual tools for conveying information, and that storytelling method is constantly used everywhere - from TV ads to campaigns from the biggest businesses out there.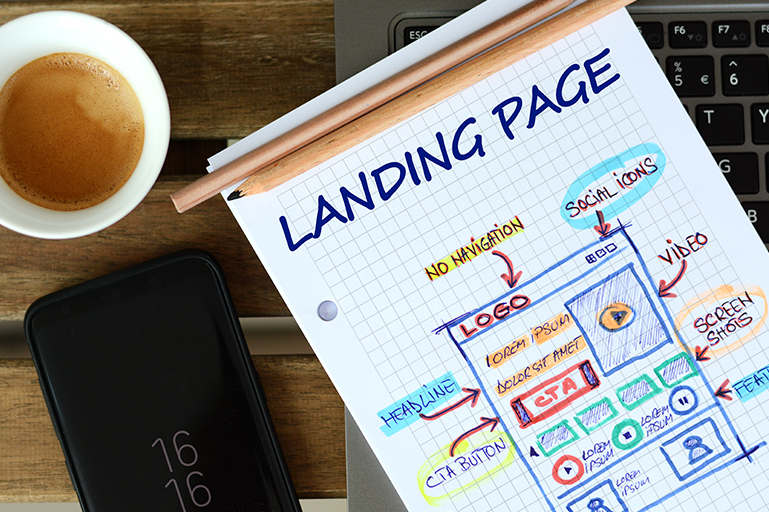 6. Look for the general recommendations for website improvement
Same tricks and tips used for a generally better website experience can be applied to landing pages as well. Those include captivating and compelling headlines, clickable images, nice readable text, easy to understand messages and overall professional look of your page.
7. Consider investing in SEO landing page optimization
To increase conversion, elements like layout, text, imagery and the location of links on a particular landing page or website need to be done in a particular way, which is usually referred to as "landing page optimization". Different tools and methods are used in LPO to reach traffic goals. The best way to get started with optimizing your website's content for the most popular search engines, switching and moving the on-page elements and then, most importantly, analyzing the results.
8. Get familiar with A/B testing
It is the most valuable and widely used tool to increase your landing page conversion rate. For example, just by using this kind of optimization tool, President Obama's campaign raised $60 million more revenue. Testing lets you try out different layouts, designs and content options in order to see what triggers most sales.
You can even attempt to do it by yourself by dividing the audience, presenting it with specifically tailored content options and looking at the results, but without any automated analytics software and real knowledge of marketing strategies, running multiple A/B tests can be a challenge.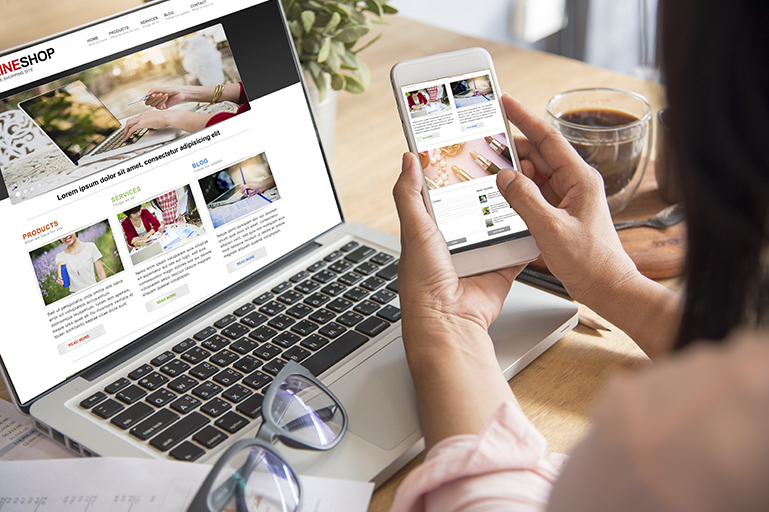 Here are some landing page ideas to get you started
When launching your next campaign, consider using a one-click sign-up process. If you make it easier for your visitors to become users, your conversion rates will skyrocket. Also, it might be a good idea to give your potential customers a special offer once they've come to the site to grab their attention.
Remember, securing new buyers will ultimately bring you more profit than what you're losing by providing them with a 15% discount, so focus on the long term goal. By using different landing pages wisely, designing and optimizing them to cater to a specific segment of your target audience, your sales will see a huge increase in no time.
Optimizing the website, re-working content and designing specific visual aspects to attract customers is a daunting task - WiserBrand marketing and design specialists are happy to help if you're not sure what would work best.