Why Web Design is Important for Businesses
Contents:
Did you know that about 70-80% of people will research your company online while deciding on whether or not to buy your product or use your services? Statistics show that it's likely the case since we spend more and more time on the internet as time progresses. What will potential clients discover when looking up your brand's name?
Hopefully, your website is the first thing they see, so that your clients will be able to find out the information about your business in a convenient way, however - as 64% of businesses own websites, only half of them report putting in the effort and hiring a web design specialist.
As most people will definitely judge you by the looks of your homepage, you're missing out - there are more than a couple of reasons why that's the case.
Why do you need a good website?
The era of business cards and advertisement leaflets is coming to an end. "Do you have a website?" - is the most common question a person asks when hearing about a new business. Websites are becoming a staple for any company in every field imaginable. It's a business card, an ad, a presentation, and a pitch - all in one. In fact, we know, thanks to the marketing research, that as much as 80% of customer engagement is happening online.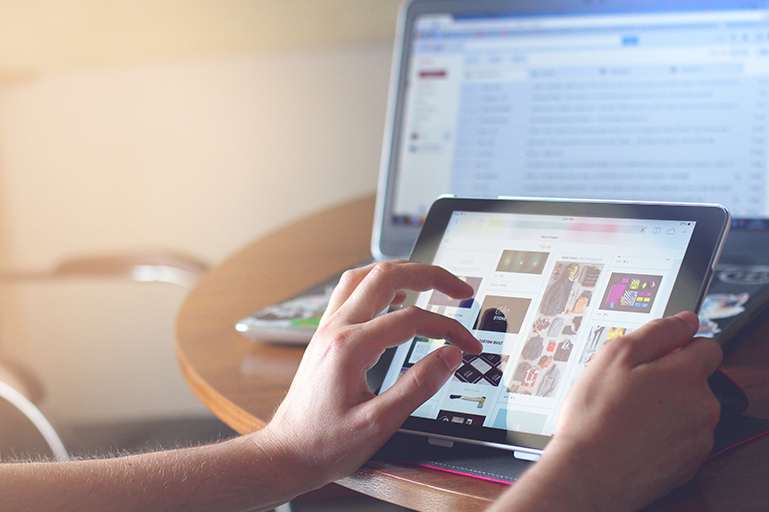 Why design is important for businesses
It's crucial to note that in this day and age when time flies quickly and most of us experience content overload, having just the website doesn't cut it. If you want your business to be taken seriously and stand out from all of the competition, you need a beautiful design that will load fast on a variety of devices.
According to the Adobe's guide, the most of consumers prioritize well-designed websites with a modern and sleek layout or quality photo content in their personal lives. The e-commerce landscape is shifting, becoming more and more visually pleasing, and the looks are closely linked to the quality of the contents in the minds of most people.
Potential buyers need a website to look and feel professional in order to trust it. Actually, almost 75% of users judge the reliability of the business by the visuals.
Web design and the impact on sales
There's no mystery that the main goal of any website is to turn leads into customers. It takes less than 10 seconds for a visitor to decide if they want to leave or stay. And if they choose the former - it is pretty much impossible to change the first impression. A well-thought-out design is your chance to make a statement right away and get a potential client interested in your offer. It is also a way to engage with the customer, establish a strong online presence for your brand and use various marketing tactics to ensure a higher conversion rate.
It's important to recognize that not only do looks matter, but other factors also need to be taken into consideration when designing a good website:
Accessibility of the contact information is a staple for a good website
Almost half the users say they will leave the site if no clear contact information is provided, or it is difficult to find. No one wants to discover a product they like on your website, but then have to scout the Internet to be able to contact you. Life is short. There's a lot of offers out there. If potential customers can't get to you right away - they will find some other company to commit to.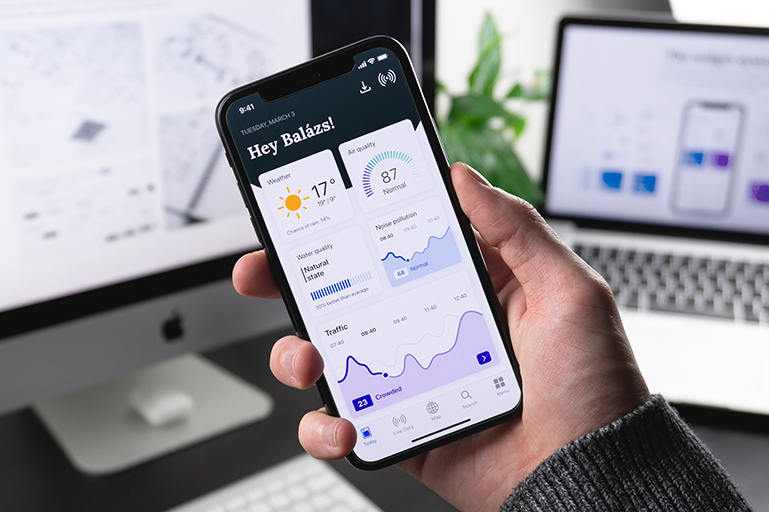 Loading time is something to be taken very seriously while designing your first website
According to this study, your company can lose as much as 7% of users for a second-long delay, and if your website takes more than 3 seconds to load, as many as 40% of potential clients will leave.
Web design for mobile devices matters
The same research shows that not only a whopping 82% of customers use their phones to search for products they need and to learn more about the purchases they are about to make, but as many as 46% of users think that the company doesn't care about them if the website doesn't work well on mobile. It is a bad look for any business, which will cause sales to drop drastically.
Business website development
Even though the main purpose of the website is to make shopping more convenient for the client, it can also be used for marketing purposes, helping you to expand your business, target new audiences and motivate them to stay, thus increasing sales.
A good website design contributes to the success of your SEO strategy
Competition is fierce nowadays, with many similar offers flooding the Internet. In order for your website to be noticed, its design has to be SEO-friendly. Not only the text content, but many design elements and practices influence the way search engines index your website. SEO optimization is no easy task, and many small business owners confess that they don't pay much attention to it. This mistake can really mess up their chances of being discovered by potential clients. It is better to invest in your website's future, and hire a specialist to get more visitors to your page.
Collecting data and feedback
You have to really know your customers in order to provide a compelling message and a well-tailored offer. Website design, if done properly, should help tremendously with getting to know your target audience and, as a result, boosting sales. There are a lot of ways to collect the info to determine your target demographics, both hidden and explicit. And, of course, it is always a good idea to provide a convenient way for your customers to leave feedback that can be used in target audience analysis and advertisement.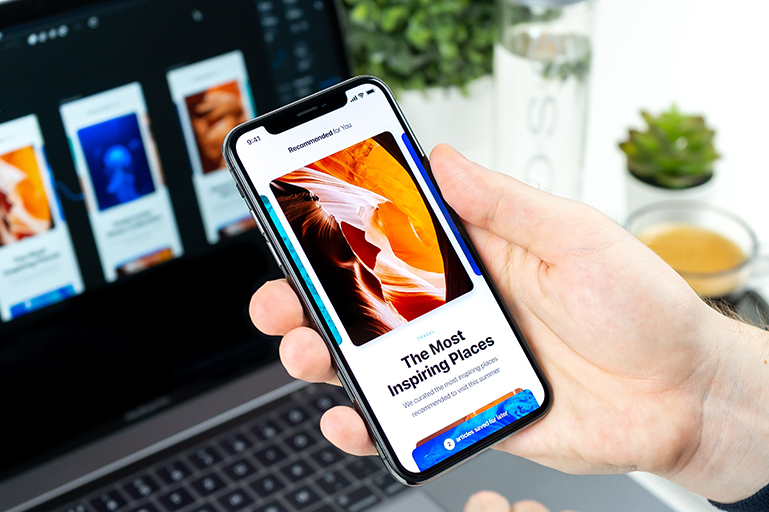 Unique website design as a way to build brand recognition
Consistency is important. Several studies show that even toddlers who can't yet read, recognize their favorite brands of toys and places to eat. If you establish your brand aesthetic across multiple platforms, it will increase trust as people tend to respond better to the familiar than to unknown. This, in turn, will make them more likely to think about your company first as they consider making a purchase, and boost your sales.
Why web design should matter to you
Living and building our businesses in the modern world, we have to play by the rules of the current market. As the marketing landscape shifts, we need to be flexible and adapt our strategies. When you take into account that people spend an average of 5 hours per week shopping online, a good website is a must for any business.
It is easy to get lost in all the intricacies of website building, like keeping up with the current visual trends, coming up with a good page layout and a user-friendly design. Our experts possess deep knowledge and extensive experience in website design and know exactly how to choose the perfect look for your product's or service's website design, to build a meaningful relationship with your customers and to help your business grow and improve.