Adobe Commerce vs Shopify – Which eCommerce Platform Is Right For Your Business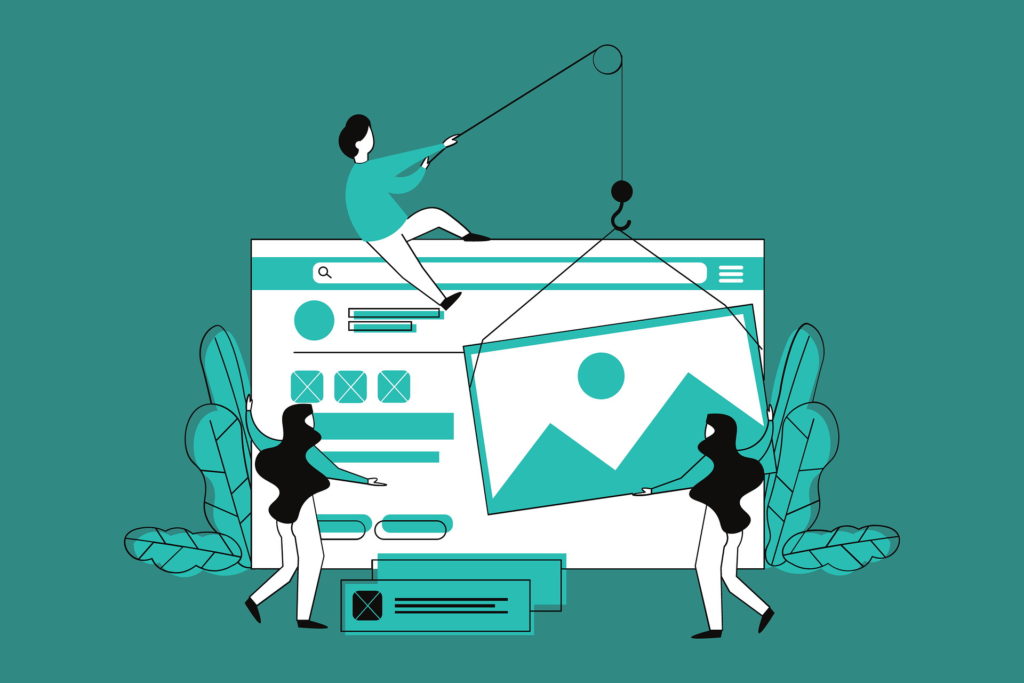 Contents:
If you're thinking about setting up an eCommerce store, there are many options. We bet you have heard of big-name platforms like Shopify and Adobe Commerce. Both of them come with their pros and cons, strengths and weaknesses, outstanding features, and those you may find unnecessary now, so before you make a final choice, let's understand how Shopify versus Magento compare.
What Is Adobe Commerce?
Adobe Commerce (recently, Magento 2) is a cloud-based eCommerce platform that allows businesses to create and manage their online stores. Adobe Commerce cloud platform is also the first unified solution for B2B and B2C companies to create, manage, and execute omnichannel sales strategies.
With the Adobe eCommerce platform, you can build an integrated customer journey across desktop, mobile, web, and social channels—all in one place. You can also use Adobe's AI-powered insights to optimize your marketing campaigns and increase revenue by up to 30%. It brings together digital marketing and data to deliver personalized experiences for customers.
It's a single solution for brands to manage their entire e-commerce business, from inventory management and order fulfillment to customer engagement and marketing strategies. The large companies using Magento (Adobe Commerce) are Ford, Landrover, Nike, Coca-Cola, and The Procter&Gamble.
What Is Shopify?
Shopify is a cloud-based eCommerce platform that allows you to easily create an online store and start selling products. Shopify is a hosted eCommerce solution, which means it's a platform you can use without having to host your own site or software. This gives you complete control over your website without worrying about the technical details of running an online store.
You may also wonder who created Shopify and ask if Shopify is an open-source platform. So, Shopify was created in 2006 by Tobias Lütke and Scott Lake as a closed-source software-as-a-service (SaaS). Now, more than 4 million eCommerce sites across the world use this platform, and the big companies that use Shopify are Sephora, Fitbit, and Minecraft, just to name a few.
Adobe Commerce Features, Pros, and Cons
Let's look at the features, pros, and cons of Adobe Commerce in more detail.
Adobe Commerce Features
Seller Assisted Shopping: allows sales representatives or customer support agents to log in to the customers' accounts and help them with placing an order.
Live Search: enable customers to search for products on the fly with instant results, while an AI-driven algorithm inside takes care of the results' relevance.
Product Recommendations: helps drive sales by suggesting relevant items based on customers' past purchases and browsing history.
Drag-and-drop Page Builder: allows you to build custom pages that are optimized for mobile devices, making them perfect for mobile sales.
PWA Studio: provides an interface for transforming a website into a progressive web application, which is a great option for businesses that aren't ready to develop a custom mobile app.
B2B Modules: enables B2B merchants to create online stores and manage them effectively so they can sell their products internationally or domestically in different languages.
Payment Integration: allows you to accept payments from customers across multiple payment gateways such as PayPal and Stripe (among others).
Multisource Inventory Management: provides a seamless inventory management solution that eliminates the need to integrate Magento with third-party extensions.
Adobe Commerce Pros
Intuitive and visual content management. Adobe Commerce provides a visual editor that allows you to quickly create and edit pages. You can also manage your site's layout and design from within the visual editor, so it's easy to make changes to your site's look and feel, regardless of your technical skills.
Advanced SEO opportunities. Adobe Commerce offers advanced SEO capabilities that are designed to help you grow your business and make sure you're ranking higher in search engines. This will make it easier for your customers to find you when they want to buy something.
Enhanced security. Adobe Commerce has built-in security features like a Web application firewall (WAF) and DDoS protection to secure your site against hackers, botnets, and other threats.
Mobile-friendliness. If a customer is looking for something on their phone, they don't want to have to zoom in and out of different pages or scroll around through a bunch of text. Adobe Commerce makes sure that everything is optimized for mobile devices so your customers have a seamless experience when shopping from their phones or tablet PCs.
Multiple integrations. With Adobe Commerce, you can easily integrate different third-party services into your website such as MailChimp or PayPal. Indeed, the list of integrations can go on, covering almost all the tasks and processes eCommerce business owners face.
Conversion-boosting extensions. The extensions included with Adobe Commerce provide users with an easy way to add things like Google Analytics tracking code or Facebook Pixel into their website without having to know how code works—and without having to go back into their site after installation every time they want to update their tracking data!
Adobe Commerce Cons
High cost. Adobe Commerce is a paid product that requires you to pay an annual license fee. Most modules you will need for your store also don't come for free.
Tech skills are still necessary. Even though Adobe Commerce (Magento) is a powerful tool for building websites and managing your store, you will still need some technical skills to get things up and running. As an option, you can hire Magento developers to help you with building an eCommerce store.
Shopify Features, Pros, and Cons
Now, let's take a look at the Shopify Basic and Plus features, along with the pros and cons of this platform.
Shopify Basic Features
Online store builder. Shopify's online store builder lets you get your store up and running quickly, with no software to install or code to write. You can customize your store's look and feel, as well as its functionality, and add products from a wide range of third-party vendors. Shopify also offers a host of apps that can be used to extend the functionality of your site.
Blog admin panel. It allows you to publish blog posts, manage comments from readers, and track traffic and engagement metrics. You can also integrate your Shopify blog with other online services, such as MailChimp for email marketing campaigns or Google Analytics for tracking website traffic.
International commerce. With Shopify Basic, you can accept payments from customers in any country around the world. The service is available in over 30 languages and supports more than 150 currencies.
SSL certificate. SSL certificate protects sensitive information like credit card numbers by encrypting it during transmission between servers, so it's safe from prying eyes.
Reporting. With a reporting feature, you can see how many visitors your site has had and what they're buying, then use that information to make better decisions about future marketing efforts.
Shopify Plus Features
Shopify organization admin panel. If your company has several stores, you can manage them all from a single panel.
Specialized apps and channels. Shopify Plus merchants can use the Wholesale channel, Launchpad, Script Editor, Bulk Account Inviter, and Transporter app designed for companies with promising growth potential.
Checkout customization. The checkout experience is important since, at this point, the customers are most likely to abandon a cart. The checkout customization feature in Shopify Plus allows for creating fully-branded and seamless experiences.
Shopify Pros
Quick start. It takes from a few hours to a few weeks to build a Shopify website, depending on what you want to get as a result. The Shopify website development can be even faster if you have all your images and content already prepared. As an option, you can also hire Shopify developers to build a highly-customized and powerful website, saving you time and resources.
Little to no tech knowledge to get started. With Shopify, you don't need to be a web developer or have the advanced technical knowledge to get started. You can start selling in minutes by using a drag-and-drop interface—no coding required!
Mobile-ready. Shopify-powered websites are already optimized for mobile devices, so you can reach the widest target audience from day one and tap into the mobile shopping trend.
Dozens of apps and integrations. Shopify has dozens of apps available to help you build and manage your store, including those that make it easy to accept payments and others that help you manage inventory and shipping.
Powerful SEO features with advanced analytics. With Shopify, you get advanced SEO features that help you increase traffic and conversions, plus analytics that let you track everything from visits to sales so you can optimize performance over time.
Cost-effective. Shopify is cost-effective—you can start with a basic plan that includes everything you need to run an online store and pay as you go, or upgrade at any time by adding extra features like email marketing or payment gateways.
Shopify Cons
Limited customization. Shopify allows you to customize your store, but the customization is limited. This can be good if you don't want too much change, but if you're looking to do something more unique, Shopify might not be your best option.
A high probability of vendor lock-in. Vendor lock-in is when a service provider has so much power over the users that they're forced to stay with that company even if it's not in their best interest. If you use Shopify and your business grows, at some point you can find out that the features it offers aren't enough to cover your growing business needs. While the next logical step would be to migrate to another CMS, moving your store from Shopify to another platform is pretty challenging.
High translation fees become unprofitable at some point. Shopify has a 2% transaction fee that can be too high for small businesses, plus a subscription cost.
Adobe Commerce vs Shopify - Use Cases
Both Adobe Commerce and Shopify are powerful enough when you tailor their features to your eCommerce business specifics and customers' expectations. Below are the main use cases for each platform.
Adobe Commerce Use Cases
To create a powerful website custom-tailored to your business needs. Adobe Commerce is one the most powerful eCommerce platforms in the world. With this software, you can create a website that's custom-tailored to your business needs, and it will help you drive more sales and customers faster. When you use Adobe Commerce, you'll get access to a range of features that will make it easy for your customers to find what they're looking for. The platform includes everything from product catalogs and order management tools to marketing campaigns and B2B-specific modules. That's why enterprise-level companies with far-reaching growth strategies choose Magento for their eCommerce development.
To sell internationally. Adobe Commerce is also great for selling internationally because it allows you to create localized storefronts in multiple languages. You can easily translate your store pages into different languages so that international customers can easily browse through your products and place orders from anywhere in the world. So, it can become a good choice for stores planning to expand their market presence.
To leverage headless eCommerce in the future. Headless eCommerce is about leaving the back-end part of your website on Magento and migrating a frontend to any other CMS to become more flexible with your storefront design and the user experience it delivers. It is also a great choice for businesses that aren't ready to invest a lot into custom mobile app development but eager to provide their customers with better-personalized and more engaging shopping experiences.
Shopify Use Cases
To get started quickly. When you're just starting out, it's easy to feel overwhelmed by the prospect of building your first store. You don't know where to start or what steps you need to take to make it happen. This is where Shopify really shines. It allows you to focus on what matters most - launching your eCommerce website to the market faster than competitors.
To validate the idea. When starting out as an entrepreneur, it can be difficult to know if your idea will be successful. With Shopify's built-in features like SEO optimization and customer analytics tools, you can start seeing how people interact with your site before investing too much time or money into it.
To build a store on your own. If you're looking for a simple way to build your store without spending hours on code or design, then Shopify becomes a better option compared to Magento. With the help of Shopify, you will be able to create awesome eCommerce storefronts choosing from pre-developed themes and customizing their look to add a personal touch.
Which One Is Better - Shopify vs Adobe Commerce Comparison Chart
There are a lot of eCommerce platforms out there, but when it comes to your business, which one is the best? Let's compare Adobe Commerce vs Shopify to make a final decision.
| | Shopify | Adobe Commerce |
| --- | --- | --- |
| Hosting | Self-hosted platform | Externally hosted platform |
| Account support | 24/7 users support | Because of the open-source nature of the platform, there is no support team but there is a knowledge base for developers |
| Development scope | You can set up almost everything you need on your own | Handling Adobe Commerce requires development skills and knowledge |
| Security | Shopify is less secured compared to Adobe Commerce | Adobe Commerce is more secure compared to Shopify |
| Design, UI, and UX | Design, UI and UX customization opportunities are pretty limited. | With Adobe Commerce, you can create almost everything you want to, delivering an omnichannel customer experience. |
| Cost | The costs to get started are pretty reasonable. However, Shopify charges a 2% transaction fee that can become unprofitable for the stores with a high conversion rate | Adobe Commerce costs are significantly higher compared to Shopify but Adobe opens up more opportunities to drive income. There are no translation fees but most conversion-driving modules and tools are paid. |
| Best for | Small to medium businesses uneager to invest in the development process | Enterprise-level eCommerce Companies with far-reaching scalability projections |
Conclusion
Shopify is a popular choice for businesses who want to create their own online storefront. But if you're looking for more flexibility, Adobe Commerce may be the way to go.
Shopify is an easy-to-use, self-hosted eCommerce solution that lets you set up an online store in minutes. It offers many pre-built themes and templates so you can get started right away. Adobe Commerce, in turn, is a more sophisticated solution, so it is better to opt for professional tech support and get the most out of this platform.Let's make the right choice for your business together. Get in touch with our tech team right now, share your project requirements, and they will advise you on the best platform for your eCommerce business to take off!