How much does it cost to set up an online store?
Online store in the 21st century is not a privilege, it is a must-have for any retailer aiming for greater sales. The great news is that the creation of an online store today does not cost an arm and a leg and does not, in fact, require much knowledge. So after reading this article, you will learn:
Why online store is a worthy investment?
Out of 100% of possible customers, you may have, only 23% of them will choose brick-and-mortar stores, while 77% already buy online. And these are the numbers from two years ago. Year-by-year the online shopping industry grows drastically. It is estimated to grow at about 13.7% rate yearly. This means that the market of online retailing will continue to grow in the foreseeable future and hence you will lose a lot of possible income without it.
On top of that, add the fact that only 26% of all small businesses in the market have or have ever tried developing their own online store. So by creating, developing, and promoting your online shop today, you can outrun the market and gain profit almost instantly.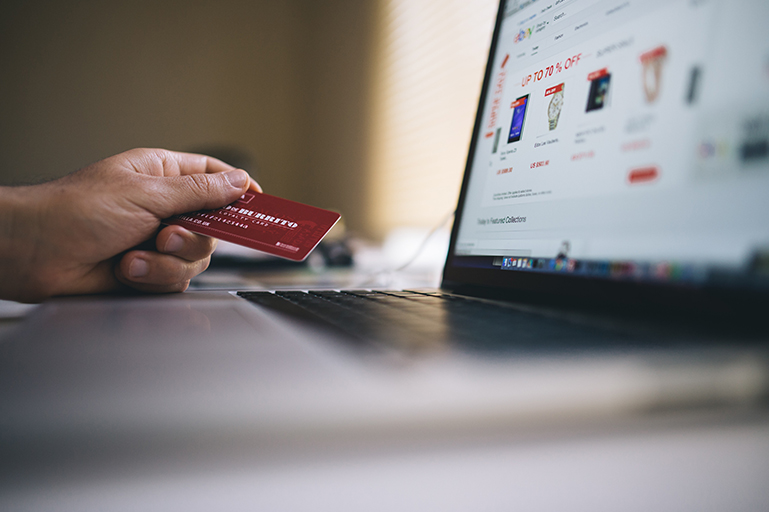 What components require investment? And why are they important?
There are six important elements listed below, however, only five of them are essential at the beginning of your online store's existence.
Hosting
Without web hosting, there can be no online store. That's the most important piece of information you need to remember. It provides your website with a server that collects and stores all information related to your website.
Domain
Domain name is the address of your website on the world wide web. This is the name your customers will need to type in order to get into your online store.
SSL certification
Since you are developing an online store, you definitely want people to purchase something from there. And to legally be able to run such operations, you need to obtain SSL certificates encrypt the data on your website; this creates some protection to the sensitive personal information of your buyers. While not all, a lot of online shoppers will not purchase anything from a website that does not have a secure SSL symbol.
Platforms (development) and extensions
A platform in terms of an online store means what functionalities will be available on your website and how well or faulty it will appear to the clients. There is a number of available CMS platforms that can be used as a basic tool for online store development. Every platform offers its own set of free and paid templates. Depending on your budget, you can go with an option. However, remember that ready-to-use templates have a wide number of bugs. Besides that, an uncustomized online store might look suspicious and untrustworthy for the buyers.
Besides the basic templates of CMSes, you can also opt for a number of extensions they offer, for example, "Feedback form" or "Live chat". Such features add some weight to a store in the mind of a customer and can also help you monitor desires and dissatisfaction factors among your customers.
Design
Without the proper design, people will think you live in the past century. It is not a must-have for a start-up project but sooner or later you will need to invest in your online store UX/UI design. Proper website design allows for more intuitive navigation and pleasant appearance which lure new buyers into your carts.
Shipping and payment options
And the last, yet not least important element of an online shop is payment and shipping since you will need to deliver the purchased products to your buyers. To give your customers the widest freedom possible in terms of payments, you need to ensure that you connect your website to the card systems (Mastercard, Visa, Discovery, etc.), as well as online payment solutions (Payoneer, PayPal, etc.).
To ensure that your products are delivered on time and in one piece, you can install platform extensions specifically for FedEx, USPS, and others.
How much money do you need for the beginning?
Hosting
The cost of the hosting depends on the amount of storage, number of products, website traffic, and number of orders. For starters, you can opt for $20-$250 for hosting while enlarging the server volume as your online store grows. Besides that, be ready to pay about $300 for decent support and service if you are developing a custom system. For a developed business with high traffic, the price can go as high as $1000/month.
Domain
Domain cost depends on the extension you choose (.com/.uk/.net/etc.) and the actual domain name. You can begin from a small fee of $10 for a domain name. But if you are planning to develop a big business, consider choosing an easy-to-remember name and be ready to make a payment higher than $10/year.
SSL certification
Basic SSL certificate costs $49-$99/year. The cost depends on the place you buy the certificate at. Most hostings and domain companies offer SSL certification so you can begin your search from there. Third parties may also apply an additional installation charge.
CMSes
The choice and so the cost of the platform and extensions depends on the complexity and scope of the online shop you are planning to create. Such IT moguls as Amazon or eBay do not use standardized templates and pay big money for the development of a proper platform. However, if your budget is limited, you can set up a basic online store for free with Magento, WooCommerce, Shopify or PrestaShop. All of these CMSes have free plans and also can be developed later into something bigger. The number of extensions is close to infinity and so does the price.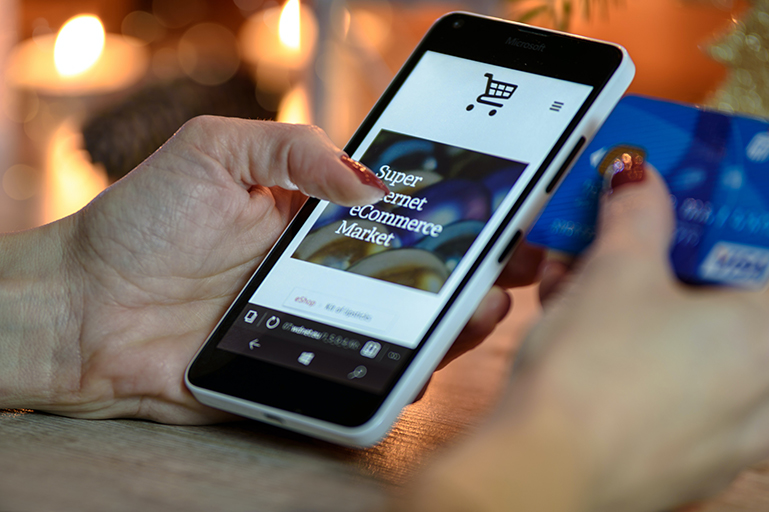 Design
Professional UX/UI design depends on the ideas and existing platform you have. When you are setting up the first version of your online shop with a limited budget, you can go with paid themes on the CMSes mentioned above. The basic theme price goes from $0 to about $250 while customization of it gets to about $2,000 (for starters).
Shipping and payment
Most shipment and payment extensions in CMSes cost less than $100. So if you are planning to add PayPal, Visa, Mastercard, and a couple of shipment methods, expect to pay about $500 in total.
DIY or hire an outsourcing expert
Both in-house and outsourcing options have their pros and cons. We have summarized them in a table below. But you will not find a direct piece of advice on what option to choose. It all depends on your wishes, budget, and timeline.
In-house
Outsourcing
Understanding
Advantage: you and your team better know the needs you have and hence can better satisfy them.

Advantage: outsourcing company has lots of experience and knowledge of the market demands hence understands better how to create the right layout for your website.
Disadvantage: you do not have enough expertise to see that some idea might not be right or can be improved; your path here is cut and trial.

Disadvantage: you will need to explain what you want to the vendor.



Staff
Advantage: you always have someone on-site (during the working hours.
Advantage: not always available 24/7.
Disadvantage: you need to take care of the recruitment and not always your staff knows how to deal with a particular problem.
Disadvantage: expertise and experience allow to fix any problem. P.S. In-house staff always requires higher salaries, hence a bigger budget.

Time
Disadvantage: you will need either to overload already employed people or look for additional staff members.
Advantage: you are the one setting the deadline, so whatever timeframe you set, you will get the result by the date expected.
Security
Advantage: all the information (including personal data of your clients) remains within your servers and is not shared with third parties.
Advantage: professional developers and data scientists who know everything about cyber security and will not allow any cyber breaches.