The Benefits of Web Development Outsourcing
Contents:
Whenever a company comes to the question "how to outsource web development" or "is outsourcing web development work the right step to prosperity," this means the time has come. Even a thought that hiring expert minds outside of your company should give you an idea that this is the right path for your business growth. Why? Let's start from the beginning.
What is web development outsourcing?
Web development outsourcing is the process of handing over time-consuming and complex processes in the website development to an external expert company. Since the term of website development encompasses a wide range of services, web development outsourcing vendors can help businesses with the coding for front- and backend of a website, web design, client/server side scripting as well as web server configuration.
Who and why outsource web development services?
Pretty much everyone today outsources web development services. Huge corporations like Philips or Adidas, middle-range businesses like PayPal as well as small business people in your area outsource website development. They delegate the complexity of UX/UI design to the third parties and after a set period of time, they receive fully-functional and intuitive web pages that satisfy all needs of their audience and buyers.
Such a seamless and effective solution of all business problems is the main reason why both corporations and small local companies seek pro web development outsourcing help.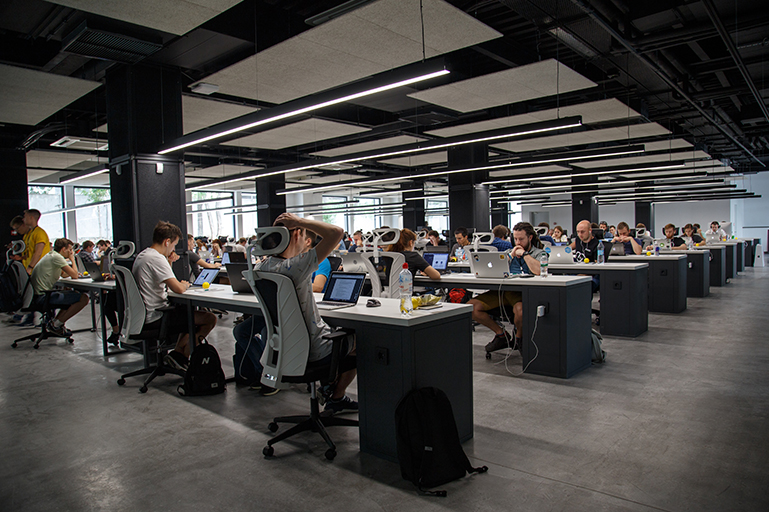 Benefits of outsourcing web development
Cost savings
Outsource website development cost is significantly lower than the average hourly rate of an in-house web developer. Outsource web development in Ukraine, India, and the Philippines, as the top countries for these services, can help a business in the US or the UK save up to 20% of the total development costs. This is justified by the different price policy of the market and salary calculation in these countries. The important fact here is that you pay less and yet get the same high-level experts' assistance.
Access to top minds
Since the overseas cost for web development is lower, you can afford to pay top-salary for, let's say, Ukraine and get the head programmers, UX/UI designers, and creatives. This means that you can enhance and strengthen your in-house team of web developers with the best representatives of the profession. Moreover, top-rate experts usually have extensive experience and proficiency in managing development projects, so can also help you organize a smooth business workflow.
Developers' growth
Getting back to the previous point, by cooperating with the highly-trained devs within an outsource website development frame, you actually increase the expertise and skill set of your in-house employees. They will learn the best practices from the best industry representatives and gain priceless hands-on experience.
And since outsourcing professionals take pride in their knowledge base (they attend workshops, seminars, and stay on top of all market novelties), you actually kill two birds with one stone: perfect assistance with business processes and free knowledge sharing.
Scalability
The bigger your business grows, the more people it will need to run it. And when you work with an offshore team, the question of scalability goes seamless. All you need is an outline that you need to add a feedback tool on your website or change the UX design of it for a particular market, and you have it. The overseas project manager will find, hire, and teach the new team members while you will only need to tell your needs.
It is B2B
By working on a B2B contract with web development projects outsourcing companies, you can forget about the hidden fees normally required for an in-house employee. The hiring process does not require any HR involvement (in most cases) so you save on that, you do not need to stick to the labor law when firing a company that does not satisfy your needs anymore.
Besides that, think of the hidden prices of having an in-house employee onboarding costs, daily equipment lease, workspace organization, and additional back-office costs, such as stationary, tea and coffee in the office, bonuses, 13th salaries, sick leaves, etc. Such expenses do present with an in-house team, and they will not bother your budget with offshore experts.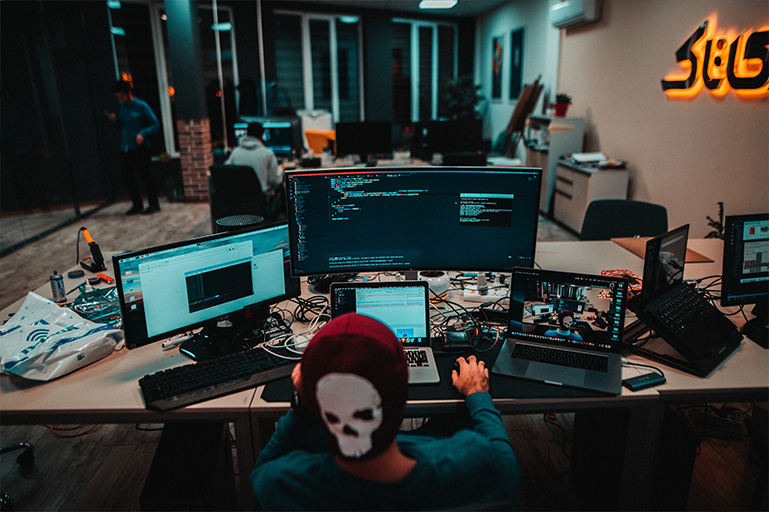 Outsourcing web development risks
Any business in the 21st century has its risks, and web development outsourcing is not an exception. However, most of these risks and fears can be easily avoided if treated smartly.
Loss of control
While many business owners fear losing control over their project while outsourcing, such a business model actually gives you more power over the course. Remember that you are the one in charge: you create a plan of action, change it whenever needed, no step is made without your approval, and regular communication helps to stay ahead of the process at all times. And keep in mind, that outsourcing companies have experienced project managers who will monitor and curate the process so they will inform you about any risks far in advance to minimize the risks.
Security
Companies working with sensitive data frequently dread leaks and breaches in their security. Outsourcing vendors develop websites before the actual data is put there, they create a skeleton which you can then fill with data. So do not be afraid that someone will steal your database. By sticking to the international certifications for data privacy and signing legal contracts with outsourcers, you can easily protect your business and your customers' data.
Team management and process
Some business owners do not understand how the management of the overseas team will meet up the existing workflow of a company, especially considering the cultural and time-zone differences. However, this fear is actually a benefit of outsourcing. At the first meeting, all your team members, both in-house and offshore, agree upon the workflow and the duties and stick to them in the long run. And when your local team gets off work, the overseas workers only come to their workplaces. In this way, you can boost your company's productivity by expanding the workday to almost 24 hour service.
The summary with WiserBrand
Web development outsourcing is the way to transfer your workload to an overseas company and ensure that all the tasks are done flawlessly on time. Here, at WiserBrand, we know that starting cooperation with someone you have never met can be scary because it is a step into the abyss of the unknown.
But we have been there, and we have done it many times. Our expert project managers will explore the trends applicable for your business and guarantee that you can improve your in-house knowledge base, get an intuitive and efficient web page for your business, and at the same time free your head from the need to manage the process. WiserBrand can help you scale your project, choose the right minds for a particular task, and enhance your business efficiency. We are always open to new challenges, are you?