When it comes to furniture, our client is an eCommerce platform where customers can find everything they need all in one place. Started 6 years ago in New York, the US retailer has now expanded worldwide.
All along, business was growing their unbeatably diverse catalog and building cooperation with smaller brands. Now they have a great multi-branded selection of high-quality furniture at the best prices on the market.
Still, our client needed to market their brand smarter. They were looking to boost customer base and revenue through their website visibility and traffic boost.
279%

Increased the number
Customers

273%

Increased the amount
Web Sessions

271%

Increased the quantity
Transactions

159%

Organic search revenue
Business Challenge
Poor site content, structure, and internal linking hampered online sales. Their online presence was falling behind.

Social proof also posed a risk for the furniture business – SERPs featured some bad reviews. As a result, website's rankings were plummeting.
On top of that, without a proper strategy, eCommerce
platform wasn't tapping its Social Media potential. Instagram and Facebook reach was low.

By that time, WiserBrand was already working on a functional and eye-catching website and customer service enhancement. Happy with the results, company entrusted us with their SEO, SMM, and brand reputation in general.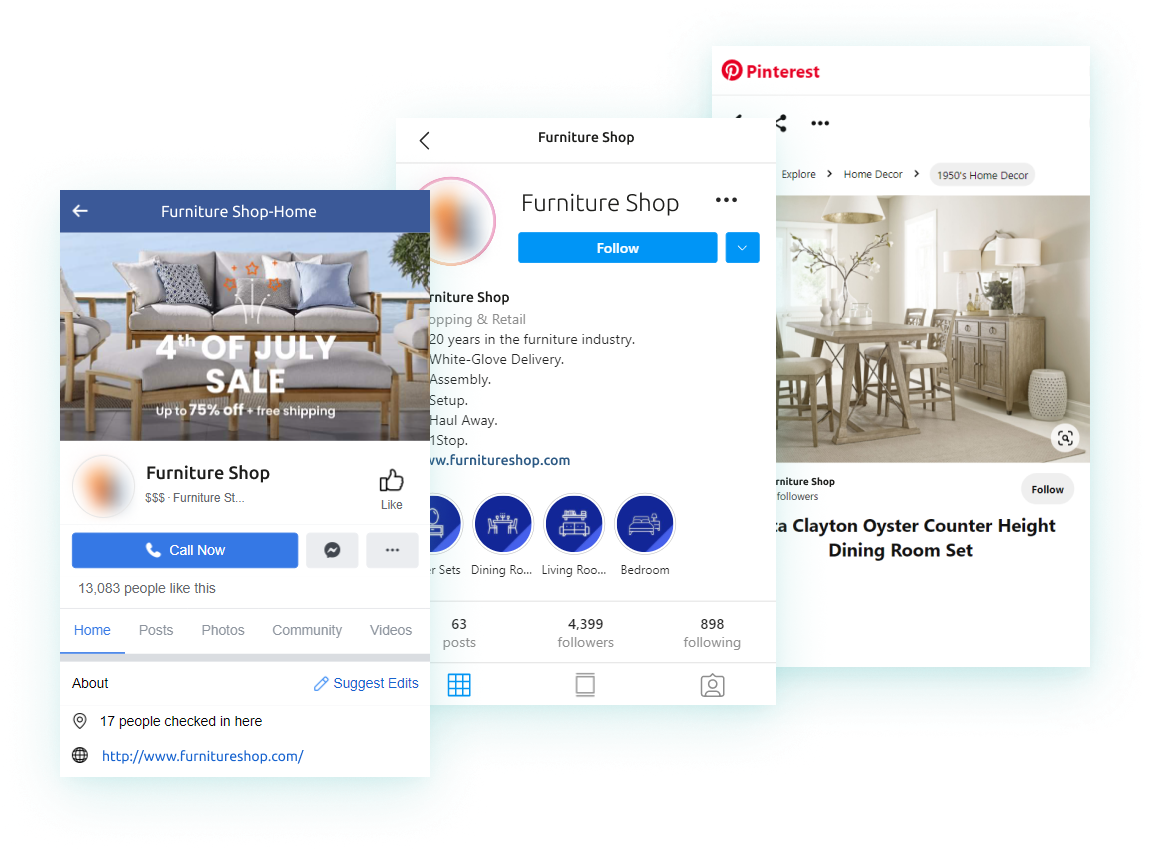 Solutions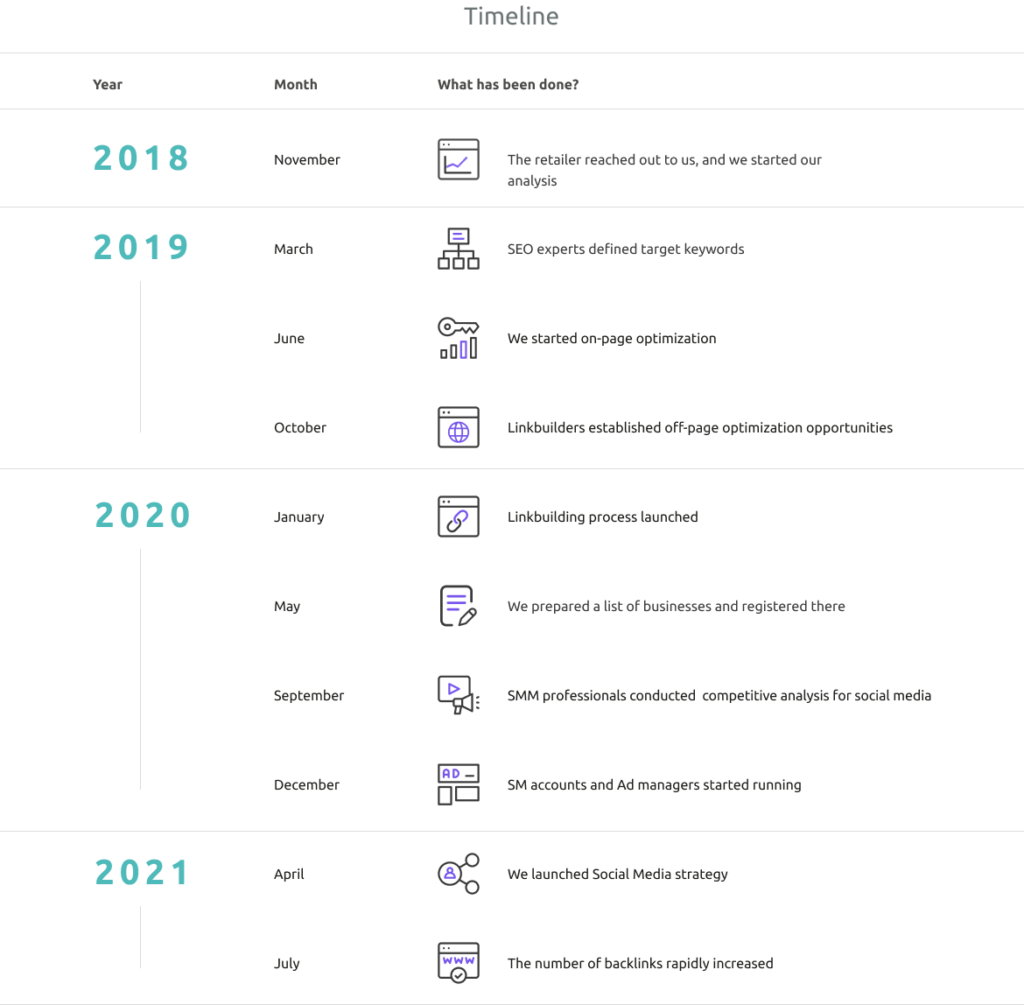 At WiserBrand, we know how to remove headaches for a busy team like our customer. So, after an initial audit, we identified the gaps in the company's SEO and SMM initiatives.
To help the furniture retailer devise, we carefully crafted the strategy to unlock business growth and enhance brand authority. And we went straight to the heart of the matter.
Here are critical optimization components we developed:
SMM
Competitors and traffic analytics for SM channels
Content plan with a posting calendar
Accounts on the most relevant Social Media platforms setup
Ads Manager, Product Catalog, and Shopping Tags and Pinterest tag
SEO
On-page optimization (metadata, sitemaps, images optimization, mark-up pages with structured data, internal linking)
Off-page optimization (link building, engaging, comprehensive, and unique content marketing)
Business directories configuration
Target keywords detection based on the semantic core of the website
Outcomes
Our digital marketing strategy gave a super-speedy turnaround for eCommerce platform. It became a solid foundation to build further authority and rankings. See the highlights below:
Our latest campaign provided ROI with a 61% lift in purchases and a 42% increase in new buyers.
Overall website ranking grew by 70%
42%

Increase in new Buyers

70%

Overall Ranking

61%

Lift in Purchases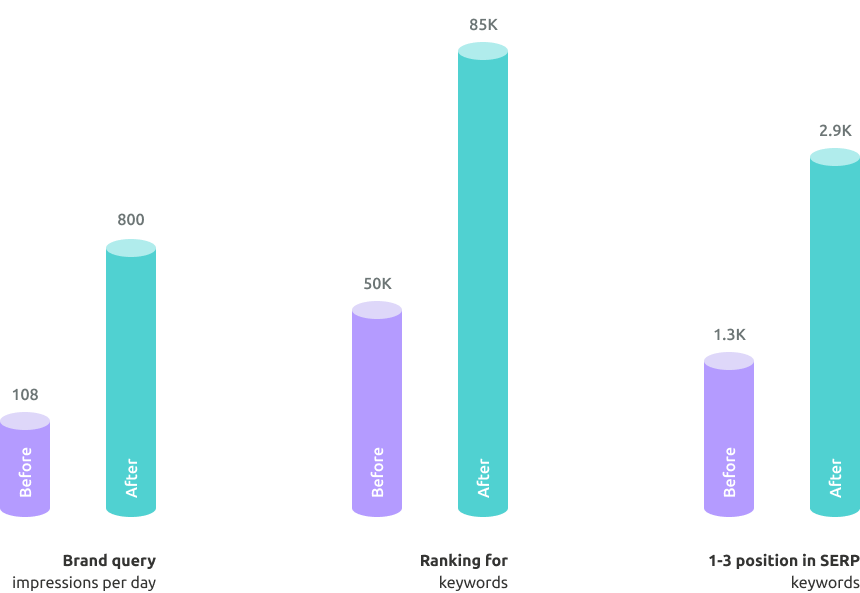 Organic search per week increased by 170%. We gain a high traffic value metric – 28,200. That's the equivalent value of the organic search traffic, should that traffic have been acquired via PPC.
We have turned Social Media platforms into a stable traffic source and "hot" leads. Through Facebook and Instagram we managed to increase brand awareness and cultivate relationships with client's customers. All users' queries from Social Media now get into the right ears – these Social Media also run a Customer Support channel.
170%

Organic Search per week

28.2k

Lift in purchases

Have a project in mind?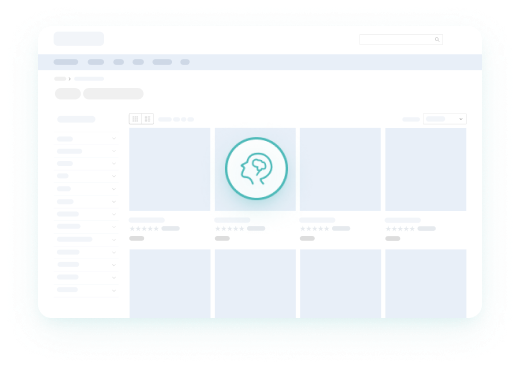 We are open to new challenges