How Much to Spend on Digital Marketing?
Creating a digital marketing budget is not just about numbers. It is a complex multi-step process, which affects the success of your entire company.
At the start, we face a lot of questions. How to set your digital marketing budget? Why is a budget important in digital marketing? What to consider in the digital marketing budget?
This article will look at the costs included in digital marketing, observe how to set goals and budget for them, and what mistakes to avoid in digital marketing.
What Digital Marketing Budget includes
Digital marketing includes many components. It can be represented by various strategies. Which one to choose? Maybe a combination will suit the best?
The answer mainly depends on the goals of your advertising campaign or your brand promotion strategy in general. Let's start by listing the main things usually included in digital marketing budget allocation.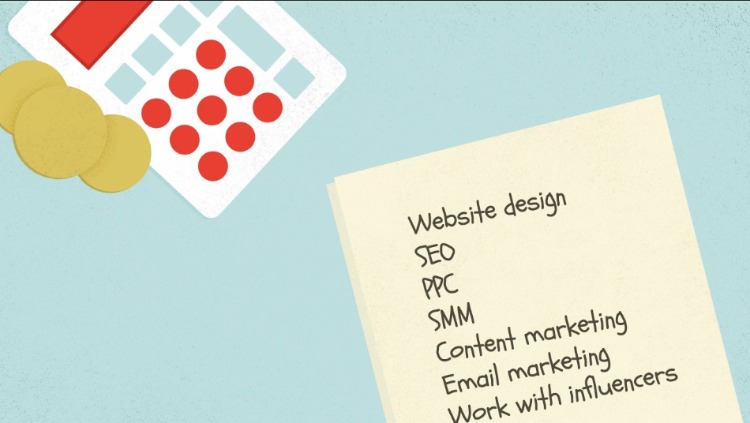 Website design. A brand's online presence involves interacting with customers through the website.
The quality of the user experience on your website directly affects conversions. Design should be attractive. Navigation should be user-friendly, products and their promotions or special offers should be displayed clearly.
Usually, a designer and a web programmer work on web design together. Still, if you need to save money, you can use special constructors for landing pages, which allows you to leave the work only to the designer.
SEO and PPC. To increase organic traffic for your site and raise your site's ranking in search engines - SEO is the answer. Contextual advertising displays your advertising banners in search engines and on other sites for those customers who are potentially interested in your offer, according to their requests on the Internet.
SMM. Your brand representation in social networks matters. It allows you to build more personal communication with your target audience, create a brand image and a loyal community for your brand.
Content-marketing. This type of marketing can include many different formats: informative blog posts and articles, videos, podcasts, webinars. The goal here is to build a reputation of the authority in the field and raise organic traffic. In 2021 this is one of the main trends in eCommerce marketing. To get to know more about it, you can connect with our experts.
Email marketing. Online newsletters are still a vital promotion tool as they create a more personal approach to shoppers and allow you to make special offers and remind them about abandoned carts.
Working with influencers. Bloggers, celebrities, and affiliate platforms helps increase brand awareness and improve reputation.
How to set your goals and budget a digital marketing campaign?
The budget calculation is mathematics. To start it, you need to know about the main current metrics in your company. They are:
Customer Lifetime Value. This is the CLV indicator - the company's income from one client for all the time of interaction with him. The higher your CLV is, the more money your company can spend on advertising.
CLV = average value of selling x average monthly sales x average buyer retention (months)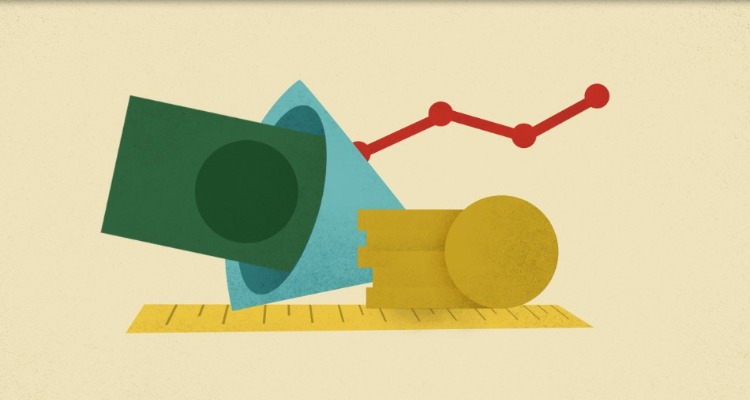 CPA (Cost per Acquisition) and CAC (Customer Acquisition Cost). The cost of the target action and attracting the client. Details of the differences between these two vary. But generally, CAC measures the company's source of profits, and CPA measures users who do not bring your profits, but are associated with it.
It can be easily illustrated by the examples:
If you register on Netflix to get the first month for free, you will be considered in CPA.
But when you pay for the next month, you will be considered in CAC.
Facebook users are considered to be CPA. Facebook advertisers are considered in CAC.
If you register in the online store, but do not buy anything, you will be considered in CPA. And when you make a purchase, you will be regarded as in CAC.
For the owners of online stores, CAC, usually is much more helpful than CPA. With the help of CPA, you can measure, for example, conversion from registered clients in your real customers - but the cost of attracting the client (CAC) is still more important.
Planning a budget for digital marketing, keep in mind your target audience. Where do these people live, and what sites do they visit? Who are they, how old are they, how much do they earn, what are they interested in? What are their pains and problems? To understand how to sell your product, you should know who you sell it to.
Taking this information into account, choose a suitable platform for digital marketing. Each of them has specificity and their audience. For example, mass consumption goods are sold very well on Instagram and Pinterest. LinkedIn commercials are effective for B2B-segment, etc.
Methods of calculation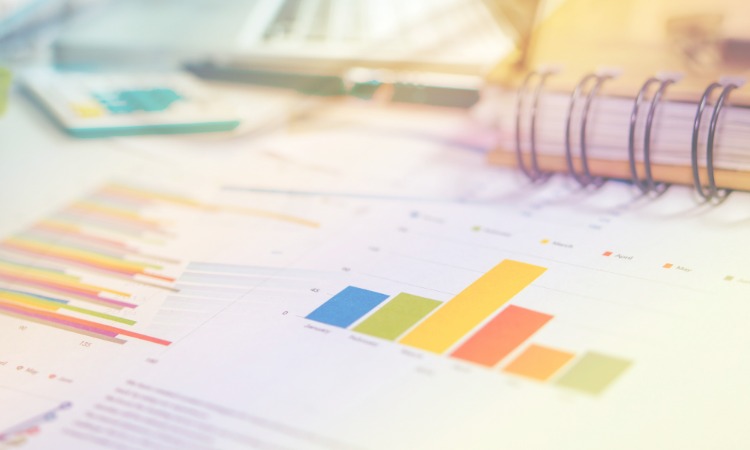 Fixed percent of revenue
Answering how much your digital marketing budget should be, pay attention to the standard averaged data of percent of revenue usually spent on marketing. This percent depends on the age of the business and its field.
New businesses 1-5 years old should allocate 12-20% of revenue toward marketing.
Businesses that are older than 5 years should allocate 6-12% of revenue.
B2B digital marketing budget should allocate 7-8% of revenue.
B2C digital marketing budget should allocate 9% of revenue.
In this case, the budget is calculated according to the following formula:
Budget = Total Revenue × % Allocated Toward Marketing

 
You can divide the marketing budget into several components, for example:
Dividing the marketing budget into several components, for example:
Marketing research;
Advertising production (content, banners);
Placing advertising on various sources;
Payment of the work of employees or agencies.
That's how to allocate your digital marketing budget in this case. Experts advise spending a more minor part (approximately 15%) budget to the second point, large on the third.
That's how to allocate your digital marketing budget in this case. Experts advise spending a more minor part (approximately 15%) budget to the second point, large on the third.
Analyzing the competitive market and previous experience
Choose companies close to your field, explore their sites and social networks, content marketing strategy. That will help you to understand better what to have in the budget for the digital marketing campaign.
Consider that marketing costs must be correlated with the market share of the company. Don't forget to scale. The budget for digital marketing in a small company wouldn't be the same as a huge company's budget.
If you have already conducted marketing campaigns, the best way to optimize new ones is to analyze the results of the previous experience. For example, look at the ROI indicator of different digital marketing channels. If the ROI of SMM campaigns are two times higher than the ROI of email marketing, investing more money in the social network and stopping email letters for some time would be a good idea.
But these methods of calculating do not take into account your current goals and strategy, and the optimal required amount of money may be bigger or lesser, depending on the needs of your business, its features. In this regard, it is essential to correctly set the advertising goals before setting your digital marketing campaign budget.
How to avoid popular mistakes in optimizing marketing budget
Let's go through some common mistakes to keep in mind.
Don't orientate for last year's marketing goals
It's time to analyze the situation in which your business is today. Last year showed that things that were considered significant at the beginning of 2020 were not relevant at the end of the year.
Develop specific marketing targets for half a year, taking into account changes in your segment. At the same time, arrange the priority of their achievement. Ask yourself a question: What is important now: to attract new customers or to raise loyalty? This will develop a consistent strategy to achieve marketing goals.
Also, pay attention to ROO (Return On Objectives) and determine the proposed goals' specific results. This approach allows you to adhere to the principles of flexible marketing, and more specifically: regularly view the results (every month, every quarter).
Don't ignore Analytics
Draw conclusions and plan based on outdated numbers, or the lack of their analysis is just wasting the budget.
Invest in analytics tools. Today it is vital to collect, analyze, filter, and use analytics data for marketing.
Based on analytics, you can:
Predict the demand for goods in the market. For example, Google Trends, Google Keyword Planner, or Semrush allow you to trace current search queries and modern trends.
Understand how the motives and customer needs change.
Determine modern trends. This can help Think with Google - service, which describes existing trends, statistics, and topical articles for marketers.
Develop personalized offers on the market.
Only decisions made based on analytical data will help you to avoid the additional risk associated with the inefficient use of the marketing budget.
Focus on the profitability of investments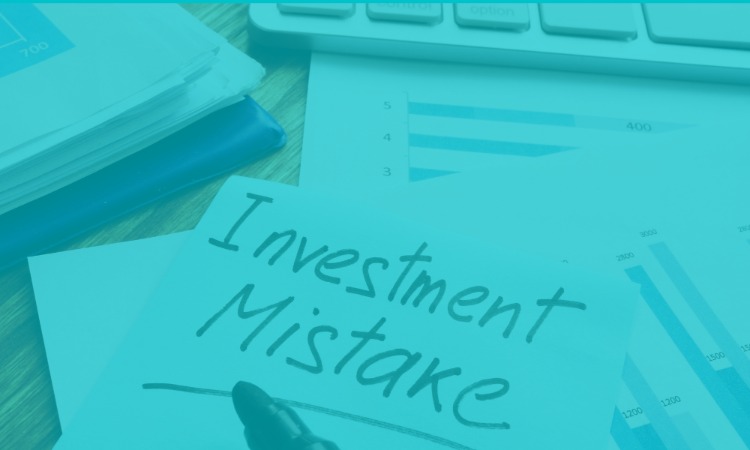 Choose the optimal combination of programs, campaigns, and channels.
Examine the relationship of marketing channels that accompany the client at each stage of the funnel at the time of purchase. There is sometimes an idea to invest only in those channels that give a high conversion rate. For example, most customers come through a paid search, and it would be logical to increase the budget of this advertising campaign. But at the same time, advertising on social networks or email newsletter can affect search queries. In this case, it is important to describe the client's path to purchase step by step.
This is an opportunity to take a fresh look at the combination of digital marketing channels and rethink the role that the upper and medium funnel channels can play in increasing the profitability of the investment.
Match your content strategy with the needs of the client at each stage of the sales funnel. It should take into account the intentions of customers. For example, at the awareness stage, the client wants to know more about the quality of the goods, searching for articles or video reviews. And at the conversion stage, he needs information about the delivery and payment terms.
Get to know now about changes in the life of the target audience
The lifestyle of customers has also changed. Digital marketing budget trends have changed too. Therefore, what was effective before the crisis, today may not give results.
Review the portrait of your ideal client in the current situation. It is essential to find answers to such questions:
How does a customer go through current events (lock-down, quarantine, etc.)?
What fears and pain, new needs, behavioral models, and habits have appeared?
What are his problems you can solve it today's conditions?
How has his purchasing power changed?
Actions that do not bring values ​​to the client should be cut or changed.
Conclusion
The 2021 marketing forecast prepares you to do more in a highly competitive environment. In this case, it is unnecessary to reduce the marketing budget but rather to optimize marketing costs. At the same time, it is crucial to increase customer loyalty through quality content and the most personalized offers.
Keep in mind that the market can change at any time. Therefore, you need to be ready to make quick decisions based on data and adapt to the situation. In this case, only high-quality data collection and analysis will allow you to keep the problem under control, test new formats, and wisely invest in those solutions that contribute to achieving marketing goals.
To explore the latest trends in eCommerce advertising, you can read about 5 Smartest Digital Marketing Campaigns 2020.