3 Reasons Why SEO can double your law firm's size
Contents:
It doesn't matter which practice areas you specialize in, you will always search for the ways to grow your law firm. And the internet presence right now is known to be the most influential factor. As the part of online presence, search engine optimization is a must for the future growth. The majority of lawyers don't believe in its effectiveness. Yet we can provide you with three reasons why you need SEO to grow your practice in the modern world.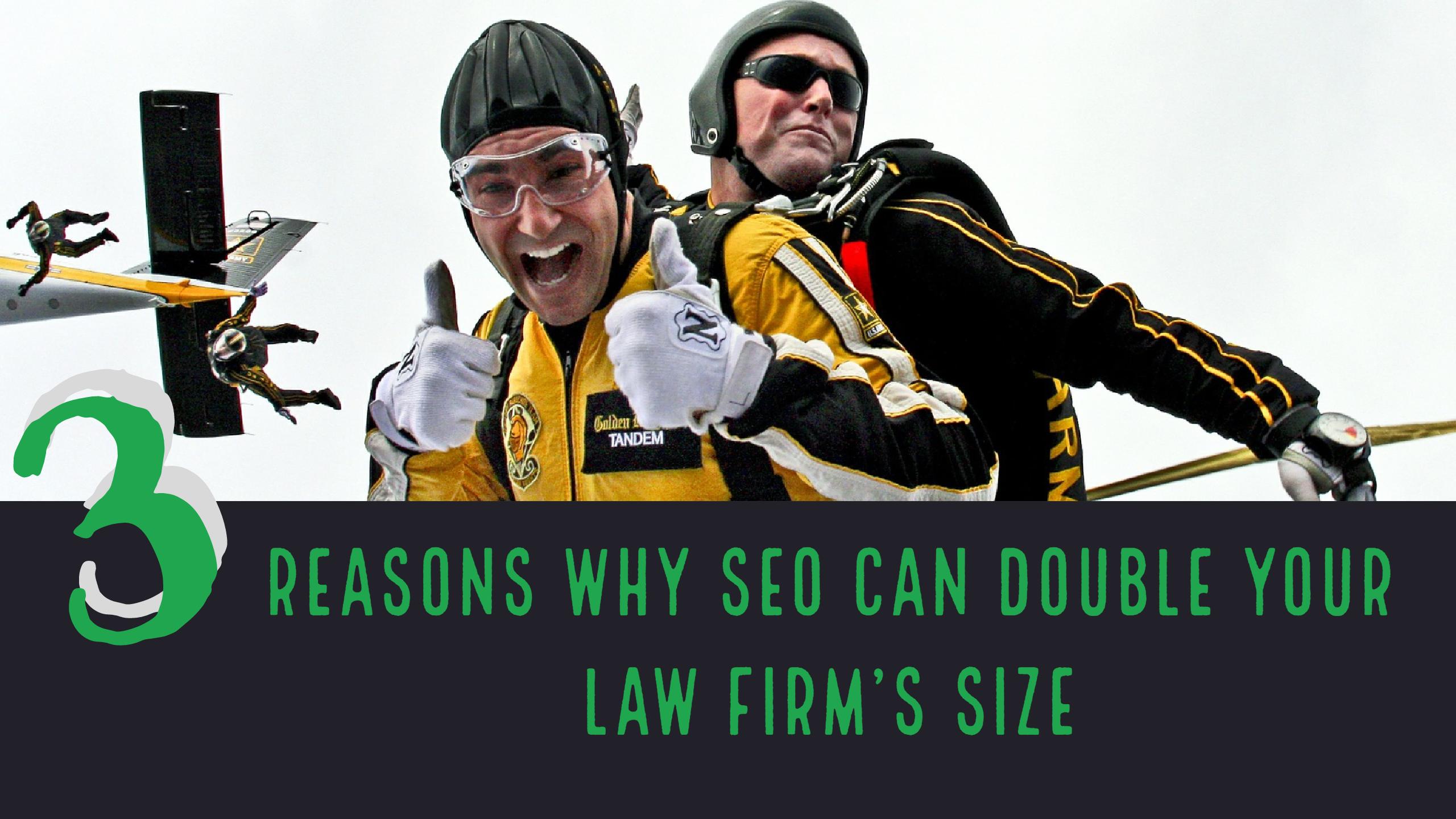 1. Audience reach
A lot of things have changed quite dramatically in the last ten or five years. We use smartphones, tablets, and laptops to find the solutions to our everyday problems more and more frequently. These problems range from finding a cookie recipe, buying a new device or finding a qualified lawyer. Attorneys, who took the advantage of how many people saw their business online, are already benefiting of our dependence on the Internet. Others still have time to win over the new coming and existing audience. Smart SEO can help you to become a solution of people's problems.
2. Online credibility
According to the recent studies, people usually have more trust in law firms appearing on the first page of Google. Why? Because people think that these law firms are more credible than others. They give the firms instant credibility allowing increasing prices for the service. It happens because search engine recognizes them as the best attorneys in the area. If you are not among them, Google would not have shown your company on its first page, right? Try to think about it. Keep in mind that the search engines are trusted by users and are about to give the best results. Would you like to rank high in search? Or even to become #1?
3. Brand Awareness
Few people fully understand the benefit of being on the first page of Google from a branding perspective. The more often people see your brand online the more credible and trustworthy it seems to them. Your law firm's main goal should be to become so big and well-known that you won't need to spend thousands on advertising. And your name should bring you more clients and revenue than ads.
Even having this global goal in mind, you need to complete several other steps before others. And the right SEO is one of them. You will never get fast results or ROI from SEO since it is continuous work. But it is one of the only marketing methods which may provide you with the long-lasting results. Moreover, it will help you to be in front of your customers 24/7/365/lifetime.
Would you like to learn more about your current SEO efforts? Contact WiserBrand team today and get free SEO audit and SMM of your online presence. We will share our thoughts and tips with you!