What to look for in a digital marketing agency
Contents:
If earlier in order to promote a business online, you only really needed to make a website and post ads on social media from time to time, companies today require social media presence. Recently, digital marketing has become a must for scaling up all kinds of businesses.
According to Smart Insights Statistics, products that show up on the first page of Google results get 92% of total consumer traffic - which means that focusing on statistics is the key to driving sales up. Hundreds upon hundreds of offers from contractors appear on the market, ready to help you promote your brand, which means that it's vital to figure out how to choose a reliable agency, as well as understand exactly why you need digital marketing specialists in the first place.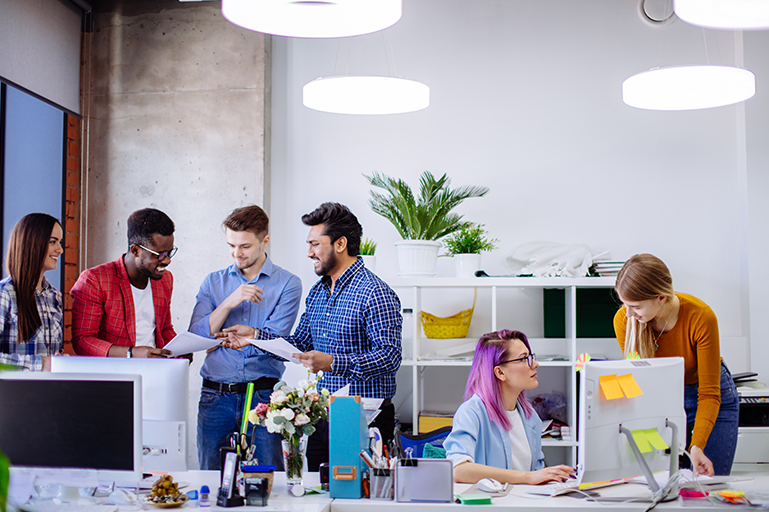 What are the reasons to choose digital marketing?
Before you're faced with a problem of choosing the right digital marketing company, you need to figure out what services you might be looking for. A digital agency is mainly engaged in the development and promotion of Internet resources in the media space, like social networks, websites, apps, and more, while the specialists are able to help you with a wide range of responsibilities required to advertise your brand.
What do marketing agencies do?
engage with a wide variety of different technologies comprehensive brand promotion targeting not only online, but also offline consumers;
establish uninterrupted quality communication between advertisers and buyers;
combine technology and human resources in an optimal way, observe the balance, take into account the characteristics of the goods for sale and patterns of the target audience;
evaluate and overview the results of the promotion, which in turn allows you to quickly tweak the product advertising to fit the market needs;
analyze your competition and altering the ad campaigns to outperform them;
By outsourcing your specialists and selecting the right digital marketing agency, you're going to be able to:
Be confident in the results of your ad campaigns, as they've been built and tweaked by marketing professionals;
Have your expectations met, and needs - tailored to;
Have an established web presence with quality social media profiles, websites and more;
Save time and effort by hiring a well-organized self-managing team as opposed to opting for independent contractors.
What do you need to think about before picking a digital agency?
Set a goal
You need to start by coming to an understanding of what exactly your brand needs the agency for improving performance, generating content, forming a strong online presence, highlighting your brand among competitors. Consider whether you need long-term cooperation (for ongoing support or creating a large campaign), or a one-time type of deal, which makes selecting a digital agency easier and quicker.
Familiarize yourself with terminology and case studies
If you are not familiar with how digital advertising works, you should spare a little time to read up on the topic in order to understand how these processes work, at least on the surface level. This will hopefully give you some pointers to what your business needs, what you should ask the agencies, and what you can generally expect from their services – in terms of metrics, reports, and results.
Think of a budget
After setting the goals, you need to set an approximate budget, meaning the amount that you can spend on the campaign. This can become a difficult task if your company encounters digital agencies for the first time, so it's worth asking for help from industry acquaintances or the agency for an approximate sum they'd recommend putting towards the marketing efforts. The amount can vary greatly depending on specific goals and projects.
What to look for in a good digital marketing agency?
Explore the agency's website
When you go to the agency website, look for reviews and pages on social networks. Make sure to read up on the team and the case studies, as well as awards and mentions in the press.
You'll most often find out what services they offer on there, and if those don't really meet your needs, ask the contractors directly. In case you have any doubts about the employees' expertise, you should probably keep looking into other digital marketing agencies.
Analyze the look and functionality of the website
It is worth paying attention to the website of the agency: how easy it is to navigate it, whether it has a stylish design and an appealing color scheme, how long the pages load and whether you can find out the info you need quickly or not. You can tell a lot by the way a digital agency treats their own websites - it's highly likely that yours will be approximately the same quality.
However, sometimes the content and appearance of the website are not the most important criteria. For instance, if you are interested in SEO promotion, you may consider judging an agency by how easily you were able to find their website on Google, what page the site was on.
Look through online reviews
Look at what feedback customers have left on Google and their socials. It is clear that, most likely, the owners of the website will approve only the positive reviews for publication, but independent reviews on the Internet can tell you quite a bit. However, you should look out for fake ones: if the review is pretty vague, lacks any specific detail and is pretty short, the agency might be engaging in foul play. That's something you definitely need to keep in mind in order to find a good digital marketing agency.
Explore their social media accounts
One of the main reasons to choose a digital marketing agency is having competent social media specialists at your disposal. Look at how active the agency is on social media: which publications it shares, how it responds to feedback (especially negative), and whether it takes advantage of recent trends. This can tell you a lot about how proficient the marketing agency is, and how they keep up with the fast-changing industry. Also, look for the company mentions by other users, as the more information you have, the higher your chances of finding the right digital marketing agency are.
View the agency's blog
The main thing you can tell from the blog is what kind of expertise the agency's team can share, how closely they follow industry trends and which case studies they're proud of. Also, a blog can give you an understanding as to how much the firm is interested in educating its customers and other professionals, sharing the knowledge they can spare. Selecting a digital marketing agency that is keen on updating the potential clients on their social media can help you find specialists that are up to date with all the trends and new tricks.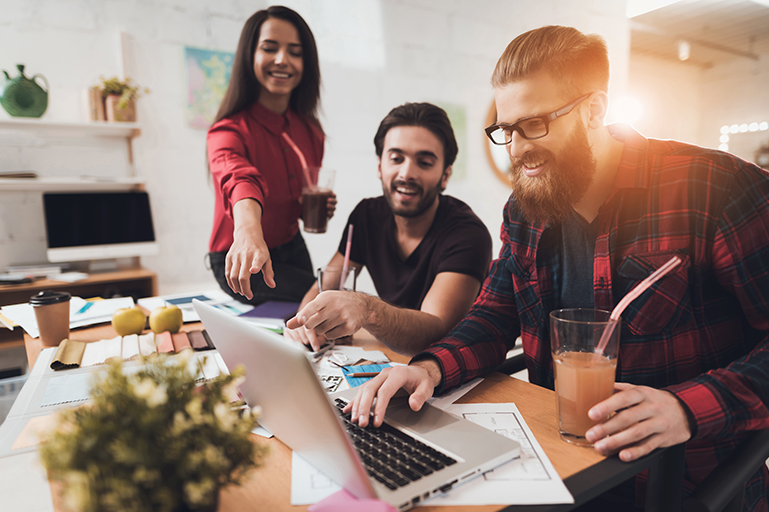 How to choose a digital marketing agency
In order to save time, finances and mental health, it's vital to know how to choose a digital marketing agency. Here are some criteria to keep in mind while doing your research:
Experience. The experience of a marketing agency is estimated by its portfolio and successful cases, not necessarily how long it exists. Carefully study what projects the company deals with – do you personally like them? Also, pay attention to the website of the digital agency itself. It should contain up-to-date information about services.
The niche of business. Has the company ever promoted similar subjects? If the social media marketing agency's portfolio contains several cases in the same industry your business operates in, it will be much easier for you to explain the nuances, calculate the budget and get the expected result.
Staff. When the company employs only a couple of people who do several jobs at once – this is a reason to be wary. Before you enter into an agreement, meet with the staff who will work on the project. Learn about their experience and qualifications, and you'll succeed in finding the right digital marketing agency.
Technologies and approaches. Find out what tools and tactics the digital marketing agency will use when working on a project. This will help understand the level of expertise and define metrics for evaluating the performance.
Reputation. Read reviews on specialized forums, as well as social media. Do not hesitate to ask the former clients about their experiences with your potential contractors.
Price analysis. Many marketing agencies offer a "better price than the competition", hiding the price difference in fees and add-ons. Do not fall for the tricks of marketers and carefully study what is included in the range of services at the price you're given.
Choosing a good digital agency is the key to a successful company promotion campaign on the Internet. With Wiserbrand, you no longer need to look for a compromise between price and quality. You get a full range of top-notch services, quality customer support and a guarantee for excellent results. Wiserbrand team will be happy to discuss the potential cooperation to ensure the success of your brand.