Social Media Optimization Tips
Contents:
Huge sums with many zeros come to mind when referring to promotion campaigns on the internet. An advertising budget is supplemented by SMM service fees there.
Indeed, creating sales funnels, adjusting targeted advertisements, and setting up search engine optimization all cost money. But a similar final effect can be achieved through social media optimization.
The booming social media is becoming an effective marketing tool nowadays. If used creatively, your accounts on Instagram, YouTube, and Facebook can significantly increase your website traffic. And this is not about enormous investments in promotion: taking place in the TOP-10 search engines results is possible via activities that can cost almost nothing!
Very fruitful but inexpensive (if not free) methods of social media optimization constitute the content of the present post. Let's see how to boost your business using social media profiles as a functional marketing toolkit.
SEO & Social Media
SEO is a universal technique that can be effectively applied to social media. This is so because in its essence a social media profile is nothing but a web page exposed to the same ratings and indexations by search engines as a conventional website is. Why not play in this field as well while your standard SEO runs its course?
The SEO-like optimization of your YouTube channel (Instagram account, Facebook page, Medium blog - you name it) can expand your presence on the internet. This is another opportunity to communicate with your audience directly. As a result, another impetus to purchase from you appears before internet users.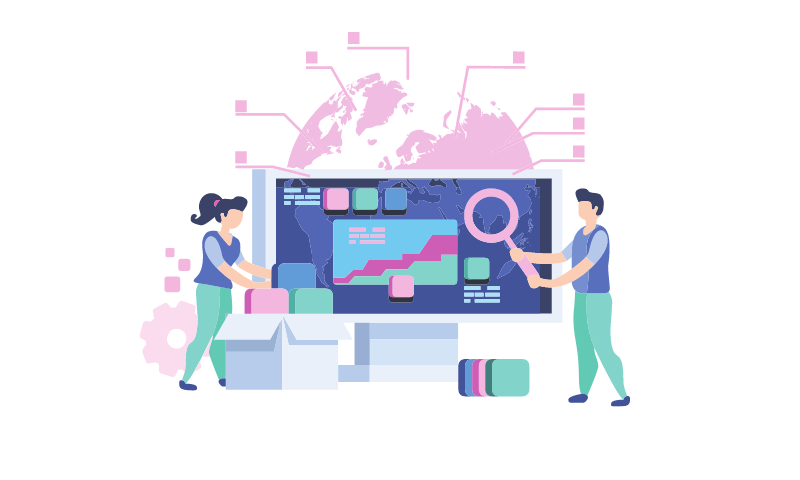 Barclay Bank, World Class, Nokia, Auchan, as well as many other business sharks have firmly settled on social media for a long while. The day will come soon when it's true to say that if you are absent on social media you have no business.
Social Media Optimization (SMO) is not rocket science to grasp. However, it is worth realizing what effect one or another SMO approach can bring to your promotion. We have selected the most feasible SMO methods to explain how they work. But more on that later.
Benefits of Social Media Optimization
Are there direct benefits from social media for your website and, if so, what they are?
Increased organic traffic;
Redistributed workloads: sale days, disruptive operational events, and other circumstances resulting in heavy traffic can appear less stressful for your project if social media shares workloads to a larger extent. You can use social media to keep customers timely notified and supported.
Simplified signing up: your social media followers may proceed to register on your website with ease via corresponding buttons and plugins. Sign-up conversions will go up as a result.
Revitalized communication: customers can leave comments on your website via profiles on social media. This can lead to more vibrant communication between your brand and the customers.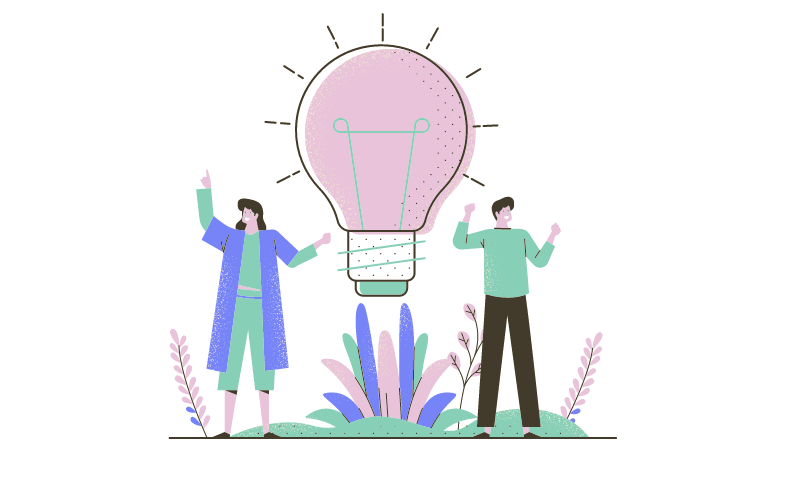 How to achieve all those positive effects from your social media profiles? The answer may seem to be trivial: you should properly treat your profiles every day. You should create hooks and pegs - the media precedents that are worth discussing with regard to your brand and without it. Do your best to hold your customers' attention, answer all their questions. Publications with hidden advertisements will never hurt as well.
It would be great (but not compulsory) to hire a social media manager. However, basic principles and methods of social media optimization do not require special skills from any business owner.
Universal SMO Approaches
Different social media channels, blogs, and pages have very similar principles of optimization, how odd it may sound. Below you can find seven fundamentals of SMO worth knowing:
Complete your social media profile. Create a brief description of your organization, select a relevant profile picture. Get all necessary confirmations from the social media support staff. Put social media links on your website.
Make efforts to increase the number of your followers. Make surveys and contests, offer discounts, present bonuses against the "Bring a friend" campaigns.
Use keywords. Analyze your website semantic core to select the most appropriate keywords. Use the most relevant ones in the description of your social media profiles.
Make links to your website highly visible in your social media publications. Show your products and services, create attractive descriptions, use call-to-action buttons.
Get endorsements from influencers. Make mutually beneficial deals with thought leaders either on a barter basis or for pay. Let popular bloggers promote your profiles.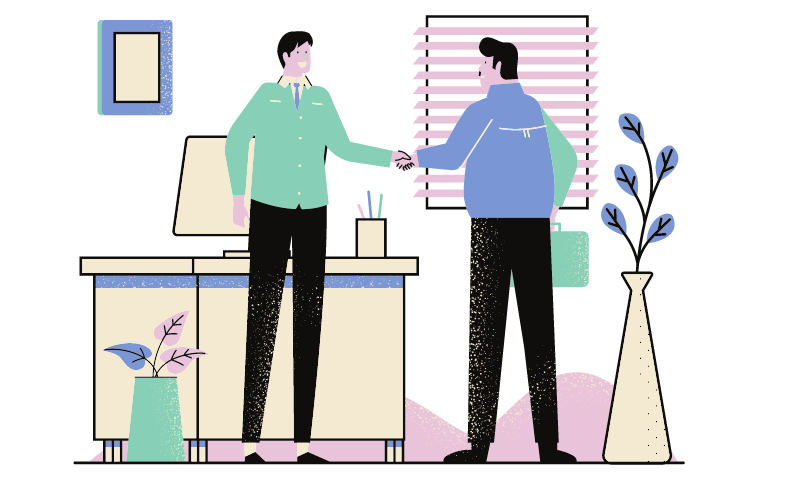 Install the "Share" button if it is still unavailable on your blog. Even if there is no ready-to-use plugin, use HTML code for it.
Be proactive. Never remain silent: timely respond to all comments of your followers. Follow other people and organizations on social media. Ask them for "likes" and reposts. Remember that open-mindedness always attracts attention.
Social Media Optimization Tips
While the above-mentioned principles constitute the ABC of social media optimization, the following tips represent a little bit deeper understanding of how to make social media work for your business. Of course, social media optimization is not limited by the topics given below. But they can explain why SMO works.
Organic Outreach on Social Media
Your social media followers do more for your promotion than it may seem. All "likes", reposts, and comments lift your publications up in the ratings to fix your position above competitors in search results. To effectively use such a sort of promotion it is necessary to engage followers in your profile's routines.
Focus on video content, stories, and calls-to-action for it. Do you know that Instagram shows your posts to everyone with whom you communicate through Direct? Logic suggests that the more the users you communicate with, the more the ones who can see your publications. Therefore, the engagement of followers helps increase organic outreach.
Relevant Hashtags
Properly selected hashtags help your posts appear at the TOP of thematic publications. Which ones to use?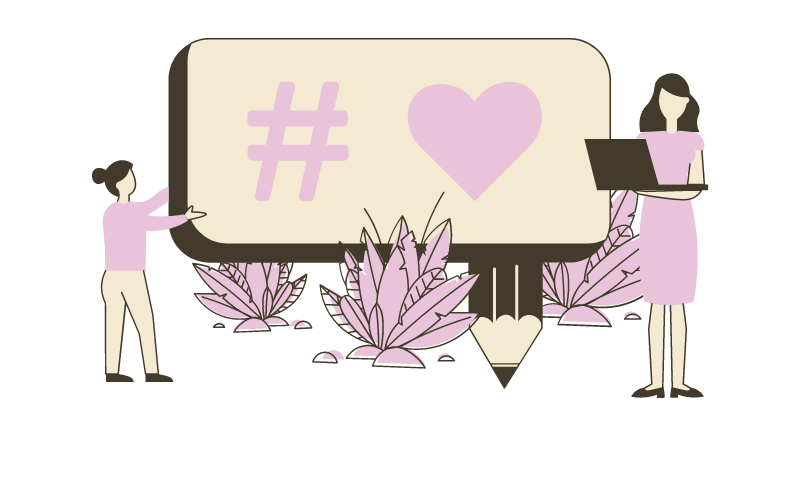 Brand hashtags. No matter whether you are just building your brand or your trade name is strong and famous it is always worth using hashtags that reflect your brand name, not the products you offer. Oftentimes, consumers look for a particular company without a clear idea of what exactly they would like to purchase from that brand. Assist them in their search with brand-related hashtags;
Sector hashtags. The name of an industry can be a convenient hashtag for many customers who have not determined a particular brand to search for. Help them find you with your sector hashtags;
Spatial hashtags. If you sell flowers in Prague, #flowersprague, #floristinprague, or #flowershopprague can be very relevant to your business. Spatial hashtags help you appear in the geolocation search results to bring visitors to your profile.
Finding relevant hashtags requires creativity. Do not use a #coffee hashtag if you have a coffee shop. This is too general to be useful: hundreds of thousands of social media publications can appear under such a hashtag. Try to create narrowly-focused hashtags according to possible queries of customers: #coffeetogoprague can sound more appealing, for example.
Search Optimization
Our social media profiles participate in the race for the TOP search results at par with websites. That's why it is possible to make your Telegram group, for example, take top positions in the results of search engines. Relevant keywords, the number of followers, and the degree of their involvement (likes, reposts, comments) all contribute to your promotion on the internet.
Use frequent thematic queries in the name of your social media page to let users easily find your profile. Analyze search engine results since social media does not deliver stats on queries, unfortunately. The "websites from scratch" key request is frequent on Google. Why not name your Telegram group with it if your business is website building? The very name of your social media profile can directly meet customers' expectations in such a case.
Reposts & Viral Content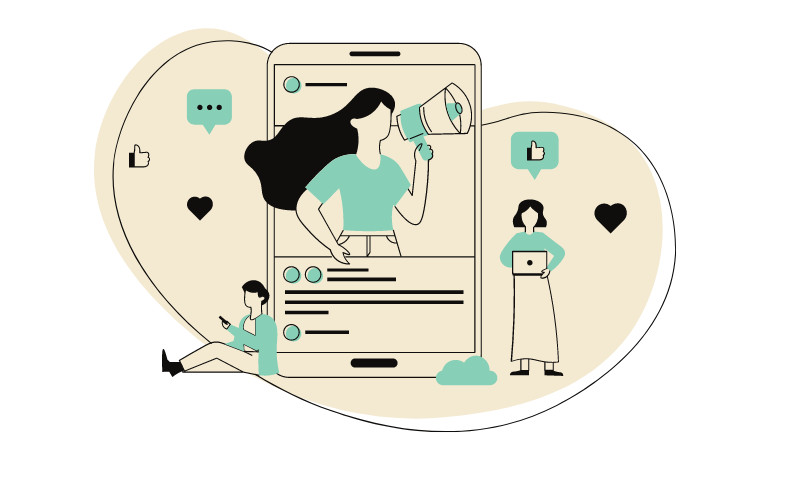 Reposts appear when people find something interesting on the social media profiles of their friends. We usually trust our friends' taste, right? Information capable of driving a mass interest among social media followers to share is known as viral content. However, it is hard to predict whether a publication can become viral or not. Oftentimes viral content happens quite spontaneously.
But a more reliable way to increase the number of reposts implies conducting various contests in which reposts become a condition of participation. There are a lot of sorts and types of contests: only the sky's the limit there. However, the promotional objectives of contests are not too numerous:
involving current followers in dialogue;
recruiting new followers;
strengthening both customers' loyalty and brand awareness;
increasing sales growth.
Reposting is a natural method of the followers' engagement that should be overlooked in no circumstances.
Inter-profile Mutual Promotion
Imagine a social media profile of a cooking utensils e-shop. In order to attract new followers, it is worth finding profiles thematically close to cooking: recipes, kitchen appliances, cookware, etc. Create a chat with complementary profiles having similar target audiences. Send comments to each other, share content, give "likes", create collaborative stories. You can attract new followers via mutual referencing with friendly accounts. It can force their audience to migrate to your profile and vice versa. Indeed, this is a win-win SMO strategy.
Comments in Other Profiles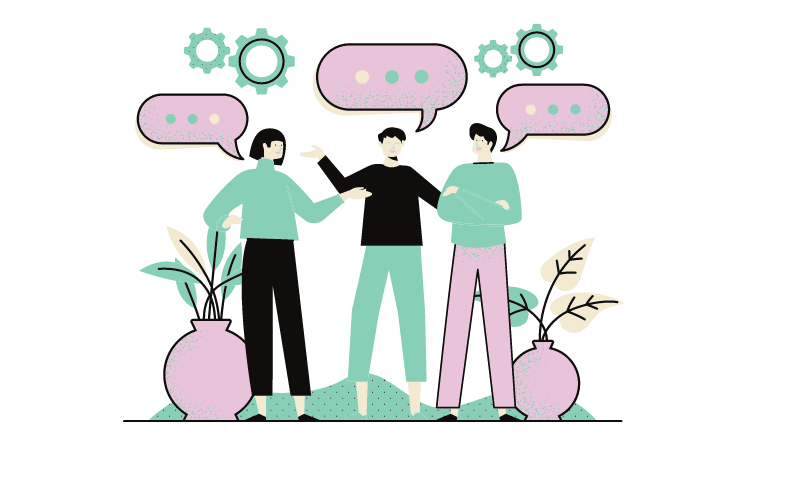 Share your ideas with bloggers and thought leaders via comments in their blogs. This is not about spamming, this is about communication. Those numerous visitors of popular blogs who see your comments may find your profile interesting to follow.
Such a method of social media optimization works well only in a relevant niche. That's why your comments should appear where they sound natural. Don't leave comments in blogs of movie stars if you sell drilling rigs: find petroleum companies and initiate discussions with experts.
SMO Tools
The current software market offers different solutions to optimize social media. Even though they do not cover all SMO methods, some sort of useful automation is available in their functionalities. It is worth using such tools for social optimization to do more and achieve a greater effect from your profiles.
Amplifr. "Post everywhere from one window" can be a motto of this online cross-posting service. Amplifr offers creating postponed publications in all your social media profiles. Analytics for each of them is available as well.
Buffer is considered one of the best tools for authentic engagement in social media, especially for small and middle-sized companies. The service allows you to coordinate and schedule all your social media campaigns.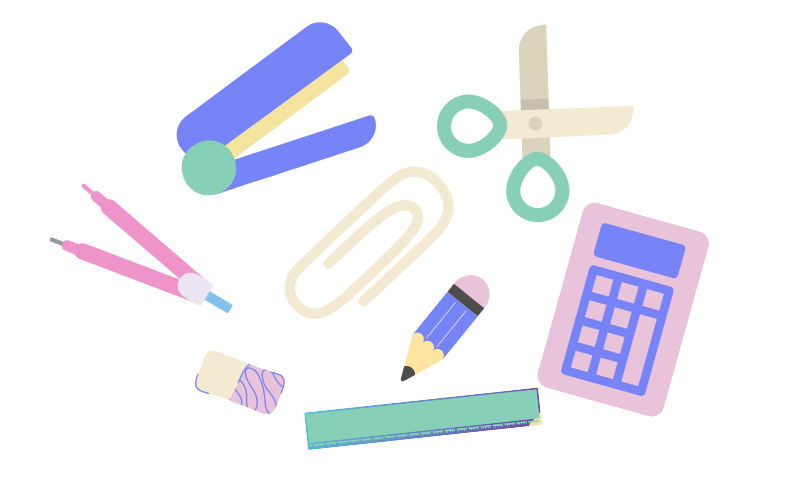 Socialrank provides social media ranking in a real-time mode. This is a useful service for SMO professionals who need meticulous stats on what is happening on social media.
Piktochart facilitates creating infographics and visuals for social media. This user-friendly service requires no training to use. Accenture, Disney, Booking.com, and many other famous companies are among the service's customers.
Conclusion
Social media optimization is becoming a new form of SEO-like promotional methodology on the internet. It is gaining momentum in sync with the booming social media development. If so, advanced techniques to optimize social media appear must-have skills for everyone who cares about gaining a larger customer audience.
A successful social media strategy is not limited to hiring SMO/SMM specs. As well as paid SEO services do not cover everything you can do to promote your business. The very dynamic nature of social media communication drives business owners to acquire simple but effective methods of social media marketing. At the same time, good advice from SMO professionals can never hurt.
Contact us today to develop your social media optimization plan capable of lifting your project up on the top rankings on the internet.