Best Practices for Productive Communication With Customers
Contents:
Modern society is all about communication. Actually, it always has been, but nowadays, it has become something very specific. It is not anymore just about good communication skills with customers, like it was before. Nor is it only about phone calls or electronic communication to liaise with clients, as we live in the social media era. It includes working on many levels, beginning from conversation building to embedding certain software and techniques.
Effective communication with customers is about active engagement, listening, and understanding the needs. According to research, 96% of respondents believe that companies they are working with should brush up on their communication with customers. This shows a considerable amount of mistakes and an inability to elaborate better communication skills with customers.
So, how to build an efficacious strategy and gain client satisfaction in the customer care world? Let's see below.
Why Is Customer Communication Important?
The way you communicate with your customers is as important as your product and service quality. Below are the main reasons that make customer communication essential for any business.
Customer communication builds customers' loyalty. When you communicate with your customers, you build trust by sharing information about what you're doing and why. You also show them that you care about their experience. This builds loyalty in the long run.
It builds and supports your reputation too. Keeping your reputation unspotted can be challenging, especially when some things can actually be beyond your control. Still, communicating with your customers politely, doing your best to help them resolve their issues, and caring about their experience genuinely are one of the best ways to have a reputation of a brand they can rely on.
Customer communication also makes your brand voice more recognizable. Communicating with your customers also sets you apart from other brands by making your brand voice more recognizable. At some point, your customers get used to the ways you communicate to them through an online support service and marketing messages, recognizing your company among others, and choosing your products or services instead of the competing ones.
High-speed assistance. Automatized and omnichannel support leads to your team's productivity and helps to deliver fast, quality service.
Rising conversions. Excellent communication skills and professionalism in dealing with customers boost your sales. If not, then it is time to analyze your methods of communication with customers.
Carrying through synergistic communications gives opportunities for engaging with business-to-business (B2B) and business-to-consumer (B2C) organizations.
Reduced risk. With continuous customer input through the cooperation process, business representatives can be more confident that the outcome will meet customer's expectations.
All of the mentioned advantages can be achieved by exceptional communication with customers in business. The problem is that some fatal mistakes can be made, and you should identify them before they will ruin the whole thing. That is why a top 8 frequent customer care mistakes article might be helpful for you.
Customer Communication Management
Before finding out how to communicate with the customers in the most effective way, let's dwell on the most important concept at the heart of this task. So, what is customer communication management?
Customer communication management or (CCM) is an action plan that involves setting up relations with clients and delivering information to them in the most appropriate way. Also, CCM can be a digital solution, keeping in mind that CCM is a powerful tool, which you can use in messages, websites, and online-answering dealing. As a data provider, you may aim to have regular communication with customers to acquaint them with statements, marketing content, and new product launching. And vice versa - companies that do not implement a customer communication plan will likely lose customers due to poor customer service or lack of communication about new products or services.
Keeping this in mind, we are ready to tell you the best open communication with customers' marketing methods.
How to Communicate with Customers in Business?
Now, after the importance of customer communication and customer communication management plan is clear, let's proceed with the actionable tips and best practices on how to build effective communication with both prospective leads and loyal customers.
Working techniques to make your communications effective:
So, how to improve customer communication? Follow the next simple practices.
Build a clear dialogue scheme
First, to realize the importance of communication with customers, you have to ensure that your employees provide the first-quality service. To support the high level and, at the same time, to create a conducive atmosphere for progress, one of your goals is to develop customer care standards or policies.
Now, you may wonder - what is customer service communication policy, and how to develop one for my business? In a nutshell, this is a document that describes the ways your customer service team communicates to the clients depending on the issue. Each of the issues should have its own response scenarios for customer service representatives to follow. For example, if the customer asks for a return, it would be right to ask them about the reason for returning the product, invite them to discover similar products that might fit better, and then, assist with the return process itself.
Active listening and patience are paying off
The key to communication with customers in business is to give an effective solution to the client's problem. And active listening is what you should practice. Stay focused and implicated in conversation. At any rate, be calm and empathetic. Sometimes, customers may be irritated due to previous misunderstandings, but you must help in any case. Don't interrupt, and don't be afraid to ask again if you are not sure. A nice thing to do is take notes, clarify information, and not forget important feedback or requests.
Build a trust
Make your conversations more personal by using different communication styles with customers. Be more friendly, ask suggestive questions to talkative clients, and be accurate and maintain subordination with more strict clients. Be the one who knows exactly what kind of service people want to receive. Finding a personal approach to every customer, conduct to trusted relationships between customer service manager and client.
Positivity is a key
Positivity is something that attracts people very much. Nobody wants to speak with pessimists. Applying to your service, a customer expects successful problem-solving. Exceed it by leaving the client in an excellent mood, also. Use more positive words like absolutely, believe, genuine, delightful, etc.
Preventing and working out misunderstandings
First of all, the level of professionalism of an employee is determined by the ability to resolve conflicts. Working with communications implies the possibility of disputes, and the manager's task is to anticipate and resolve them in favor of both the company and the client. Follow the rules of etiquette even if the client does not. Also, it is essential to avoid using jargon and complex statements.
Validity of information will never betray
Knowing the best sides of the product and presenting them is crucial in clear communication with the customers. That is why your employees should be convincingly trained and prepared. When clients are asking for information, there is no place for insecurity. If you are hesitating, customers are also hesitating, specifically in your competence and brand level.
Choose the Most Relevant Means of Communication
When you have already dealt with ways of presenting information, it's time to choose the tools. Previous generation customer care was about hotline communication all day long. Now you can engage clients in many areas, and here we will tell how to identify the proper communication method with customers using analytics.
Omnichannel Approach
Texts, emails, calls, social media. Who is responsible for communication and interaction with customers on so many levels? An omnichannel platform, of course. With its highly-effective tools, it allows direct contact with customers both online and offline. It helps to understand the client's needs and to raise the efficacy of the customer support team. And that is where outsourcing comes. Wiserbrand customer support team can reach the best possible performance across all support channels, able to create a Support Department from scratch tailored to the needs of your business. We will provide your clients with excellent service and prevent you from communicating problems with customers.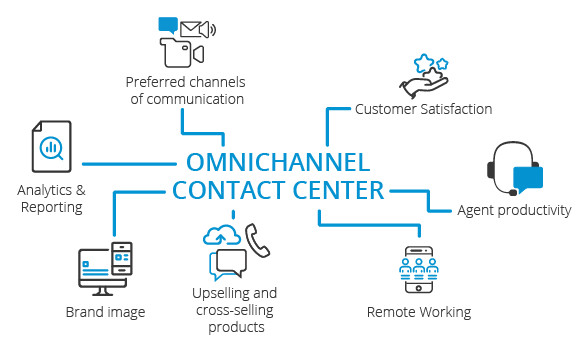 Live Customer Involvement
One of the central business communication with customers trends is live customer engagement tools. It has two decisive factors that have changed customer care's whole structure: high-speed problem resolution and technical aid and encouragement.
On the one hand, co-brothing and video chat allow us to personalize conversation, eliminate inaccuracies, and give the most suitable customer solutions. On the other hand, you can guide your clients in real-time, using co-browsing to put them through complicated processes, manually reducing customer relations with a problem.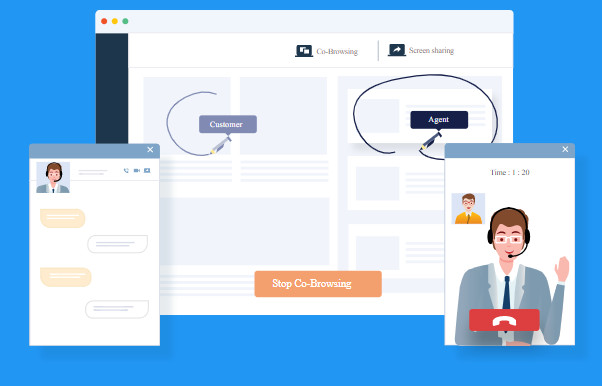 Automatize Communication
A chatbot is the best solution when it comes to cover letter communication with customers. It can be online 24/7 and resolve simple tasks while giving more time to customer care managers to deal with complex decisions. Analyze the most frequently asked questions and leave answering them to the chatbot so that clients will receive immediate service. Simultaneously, don't come up with it too vigorously because research shows that most customers believe that chatbots must have a possibility of quickly passing on to live agents. That means your goal is to find a balance and provide a personal touch to every conversation.
Be on the Wave of Social Conversations
59% of consumers extend to companies on social media platforms because they provided a great customer experience. At the same time, 40% of consumers claim that they have reached out to companies on social media, on the contrary, because of an awful experience.
Either way, these stats only prove that social media is the primary source of digital communication with customers.
So, how to improve customer social media conversations with customers?
Firstly, identify social media channels, which customers mostly prefer. Provide the same type of communication among all of the channels. Do not ignore your customers. Responding is the key to success in it. Also, social media can be used for new releases or presenting updates.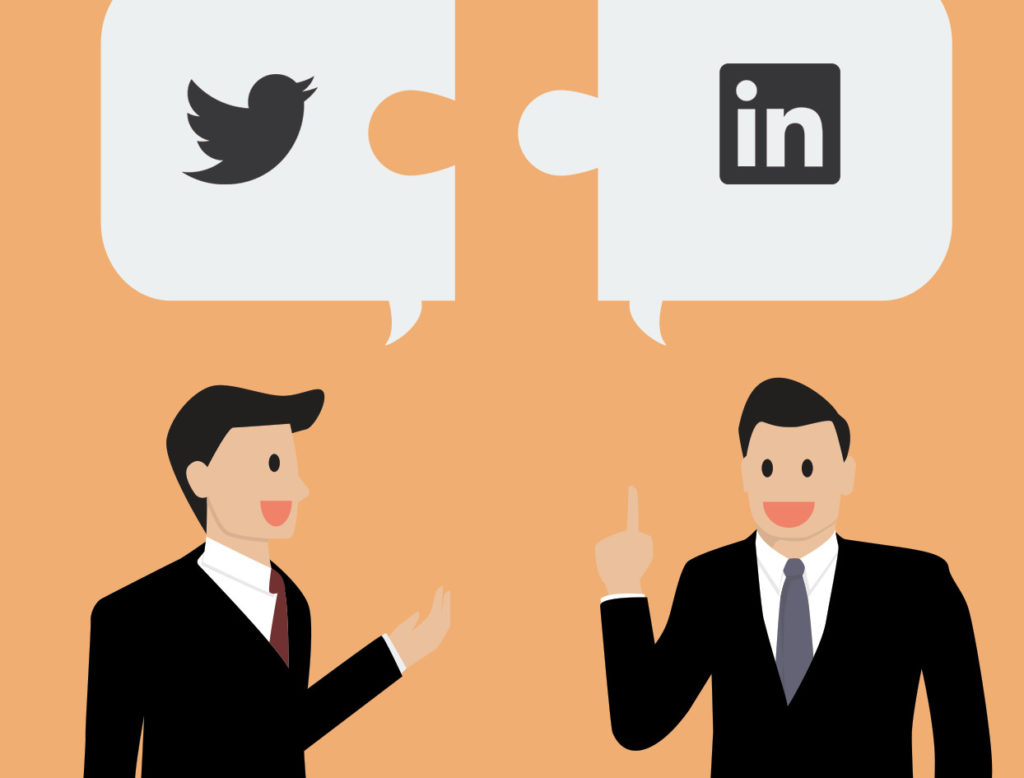 Provide proactive services
Proactive support is one of the best communication strategies associated with customers. It is about preventing the problem before it will exist. In this particular case, it is you who should start a conversation first. You should take the initiative to your hands and solve an issue before clients even know it.
Enhance customer experience
How can communication with customers solve problems?
The first impression is everything. It doesn't matter whether you provide face-to-face or online customer care if your client had received bad service once, there is a huge possibility that they will become an ex-client.
The best thing you can do for effective communication is to reduce waiting time. Itis the most popular reason when customers resonate from the website or phone call. Proactive live chat may be a solution here. Implement some triggers like "Time on page" and "Time before exit" on your site to write to your customers first and ward them off from leaving.
Follow up
Сommon form of communication to follow-up with customers is continuing dialogue even when it has finished. This will show your interest in the customer's opinion and willingness to hear about the product's negative sides.
There are several occasions on which you can keep up with conversation:
Give constructive feedback, whether it is positive or not. Give thanks to positive opinions and ask how to improve the product on negative ones.
Send an email and pose some questions about an item bought. Make a short form and ask to rate the quality of the product/service.
Collect information like customer's birthdays and congratulate them, reminding them about yourself that way.
While establishing text communication with customers, don't forget that sending data should bring some merit. Don't be irritating, and don't spam.
Measure your success
Measuring your work is necessary for every branch. But if you want to boost communication methods with customers, you must know how much time, exactly, every action takes. There are three primary and the most critical metrics:
First response time (FRT) - aids in understanding how fast your customer care team answers and how to make them answer faster.
Average resolution time (ART) - one more time, how quickly your team can find a solution and how to decrease resolution time.
NPS (Net Promoter Score), CSAT (Customer Satisfaction Score), and CES (Customer Effort Score) - are also commonly used customer satisfaction metrics.
Using regular measuring will help to point out the gaps in your team's functioning. If your employees are communicating productively among themselves, they will create an effective interaction with customers.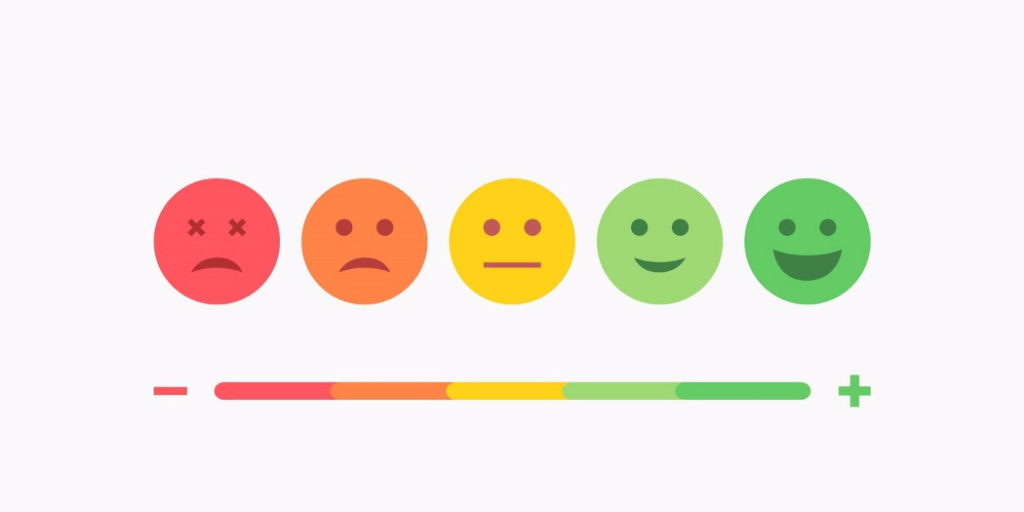 Final thoughts
The ability to communicate is crucial when it comes to almost everything in the modern world. Productive communication management will increase your customer base and develop communication methods with customers, which will lead to fruitful correlations.
Clients are susceptible to every misunderstanding, but they can even forgive you some difficulties if they trust your customer care team.
Don't forget that such loyalty doesn't come out of anywhere. It is hard work and excellent interpersonal skills that build customer trust, and may our article help you in this way.