Best Plugins for WP for eCommerce Store in 2021
Contents:
If you're here, you either have an online store already or want one, and you're doing a bit of research. And you're probably at that stage where you've discarded the ready-made platform option (such as Shopify and Magento) due to its expensiveness and a slight lack of freedom.
The quite appealing alternative is WordPress and a bundle of helpful plugins. Those plugins are what we're going to discuss in this article.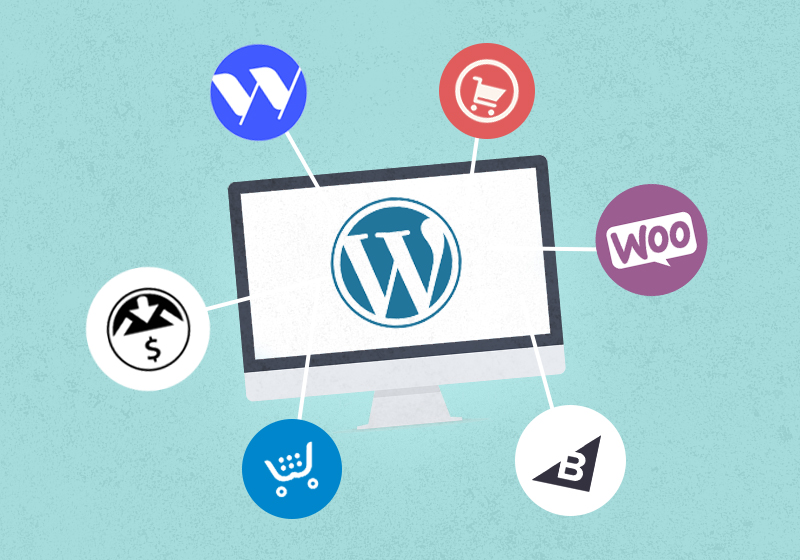 WordPress eCommerce
eCommerce store development is much more accessible now than it was even 5 years ago, mainly due to an abundance of software that allows starting your business in less than a couple of days.
Now, WordPress eCommerce development supplies nearly 41.6% of all global websites and has a market share of 64.9%. No wonder WP plugins are in such high demand - they turn a seemingly minimalistic blog into a proper online store.
Before the de-facto WordPress installation, remember - hosting is key for a smooth-running e-store. It has to provide excellent uptime, have an SSL certificate, and reliable security, even though WP development already ensures a pretty solid and secure core. And don't forget to schedule backups and routine safety checks.
WordPress Plugins
So how do you choose and what to look for when choosing a plugin in 2021:
Price and payment methods;
Design and the availability of theme customization;
Accessibility in navigation, product management, and support;
Third-party integrations.
To facilitate your research and consideration, here are five essential WordPress plugins to make your eCommerce life more functional.
WooCommerce

The list begins with one of the most feature-rich and customizable WP plugin options so far. It may be a bit tiresome to choose from a plethora of addons that WooCommerce offers, but it is worth it. Basic plugin versions are free and have enough features for a regular e-store owner.
The open-source nature of WooCommers grants limitless theme personalizations and stacks up numerous inventory and content functionalities. Product type differences are not an obstacle either - you can combine digital, physical, and subscription-like items in your store.
Shopify
Yes, we know what you're thinking - why is Shopify on this list when you've ruled out this platform? Well, it's not only a platform - Shopify also has a WordPress development service plugin that combines the user-friendly side of Shopify with the backbone provided by WordPress.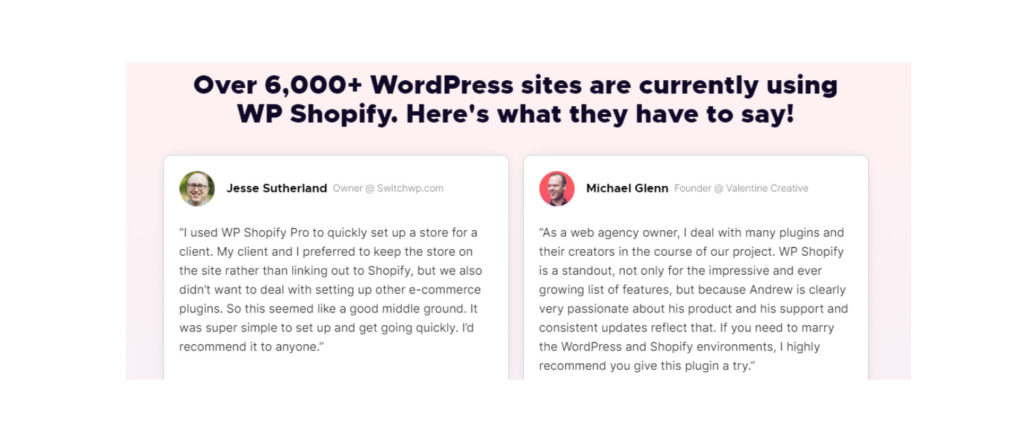 The most prominent features include automated synchronization between stores, links that lead straight to checkout without unnecessary buttons, product type combinations, and a convenient shipping system. This plugin is made for those who do not want to miss out on any features.
BigCommerce

This fully hosted platform offers a plugin that enables content management while taking care of back-end processes instead of handling the whole store like WooCommerce does. Using the platform costs about $30 per month, although the plugin is thankfully free.
BigCommerce integration with WordPress makes for a compelling and straightforward solution based on the following features:
Full WordPress-based customization;
Simple product embedding and catalog management;
Low-maintenance performance;
Multi-channel sales control, whether it's Amazon, Instagram, or any custom-made website.
Easy Digital Downloads
As you can tell by the name, Easy Digital Downloads and its plugin concentrate on digital items in your estore - applications, software, subscriptions, e-books, etc. This can be a downside for those selling miscellaneous items. Digital, but external and affiliate products will need additional software.
The selling path is simple - once a person purchases the product, they automatically receive the download link. The item listing is super easy, and you can start selling in mere minutes. As digital selling in the era of thriving scammers can be tricky, EDD provides valuable protection for your items by minimizing unauthorized downloads - setting a maximum download number and/or link expiration dates.
Ecwid eCommerce Shopping Cart
Ecwid is helpful for smaller businesses or if you already have a website and want an estore on top of it. Multi-channel support and tailored product modifications will assist with that. Ecwid has a forever-free option, and platform integration is seamless as no other.
Shipping and taxes are all calculated, and there's also law compliance and client data support. The plugin allows access to automated email marketing as well.
Bottom Line
The eCommerce store development process for eCommerce has become a battle for how many useful gimmicks you can fit into one online store. Fret not; wanting the best is not a crime - you just have to choose wisely to avoid overload.