Social Media and Consumer Behavior
Contents:
We can start with numbers to highlight the seriousness of this article and its impact. 80% of online customers are willing to contact a company via social media. 71% of online consumers will recommend a brand after having a positive experience with it on social media sites. And the return rate after the great customer service on social media is about 70%.
Now, when you have seen the big numbers, it's time to dot the i's and cross the t's in the topic. Social media can diversify your target audience marketing reach: you can connect to a professional via LinkedIn or engage younger social media users via Instagram. Such a wide scope of possible connections is crucial to make a mark in your business niche.
Even though in the beginning social media sites were places to share funny stories and family pictures with friends, today this is a huge marketing machine that can help you reach the goals. And keep in mind, that social media can help equally B2C and B2B customers since both types of clients verify the brand on social pages before purchasing anything. So let's get to the point and check what exactly social media can help you with in terms of influencing your customers.
Increase the purchase likelihood
Even four years ago the numbers said that about 30% of consumers are more likely to purchase something after reviewing a product or service on social media sites. And over the years, statistics only grow. People get less interested in the physical shopping experience and while already searching through social media, they can review a particular brand or product.
Since social media platforms already have the differentiation between private and business pages, the latter ones have special evaluation methods and recommendations for small businesses. And these characteristics influence consumer behavior and demonstrate customer satisfaction level. The greater this level is, the more likely randomly searching social media users will purchase something from your company.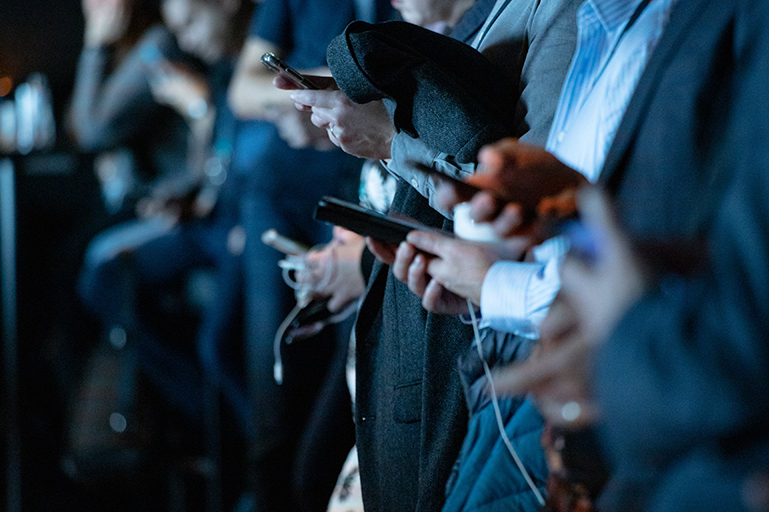 Boost brand awareness
Brand awareness in simple terms is the level of your brand's popularity among the consumers, both current and perspective. This popularity is developed not only towards the visual representation of a company but also to the associations that appear in customers' heads. To put it simply, the whole world knows what the Apple Company is; its products are reliable, long-lasting, and beautiful. However, very few people do know about the ZTE tech production company. That's what brand awareness is: you're either popular and reliable or you're unknown.
The social media sites can help increase your brand awareness (hence the target audience), set the desired associations toward your product, and put consumer behavior of your audience on the right tracks. Here are some tips to help you:
Audience: Social media platforms are generally divided among audiences. Business is more common on LinkedIn, youngsters prefer Instagram or Telegram, grownups tend to search through Facebook, and extremely busy people prefer Twitter. Learn who your social media users are to begin your social media presence in the right place.
Visuals: The easiest way to get through to your audience is by drawing their attention brightly. Create eye-catching visuals to support your content. And don't stop on images only. Short videos are in direct connection with the increased audience engagement.
Create conversations: Social media initially were the place to stay social — to communicate. So don't forget to communicate with your subscribers and lead a constant dialogue with them.
Follow the progress: Follow the success of your brand awareness strategy with metrics to measure the effectiveness of your social media accounts. Read the numbers to understand what is worth being done and what should yet be corrected.
Satisfy the customers
It's tough to lose a customer but it's even harder to gain a new one. Retaining an existing one is much easier than both of the above-mentioned options. Follow your customers' wishes and needs to stay on top of their demand and deliver the relevant content and appropriate social media response. The more you know about them, the easier it is to satisfy the customers and turn them into the loyal members of your purchasing world. Here is a piece of advice on reaching the highest level of customer satisfaction:
Monitor comments and conversations about your brand on your web page and social media sites. The more you know about such discussions, the easier it will be to react should anything bad happen.
Broadcast news, such as sales, changes in working hours, special offers, new staff members, etc. Whatever makes your pages full and relevant to your target audience.
Be there on chats! Offer instant support for struggling customers. Remember that 70% of online customers are more likely to purchase something after having a great social media experience.
elate your business to the industry's advocates of quality and success so that they can help serve other customers.
Utilize customers reviews
From social influencers
Social influencers are people who have many followers on their accounts. If they make a post, talk about your business, or even share your own publication in their news feed, you can get famous and instantly increase the number of buyers in your target audience. The content of social influencers has a very large effect on purchasing decisions ordinary customers make.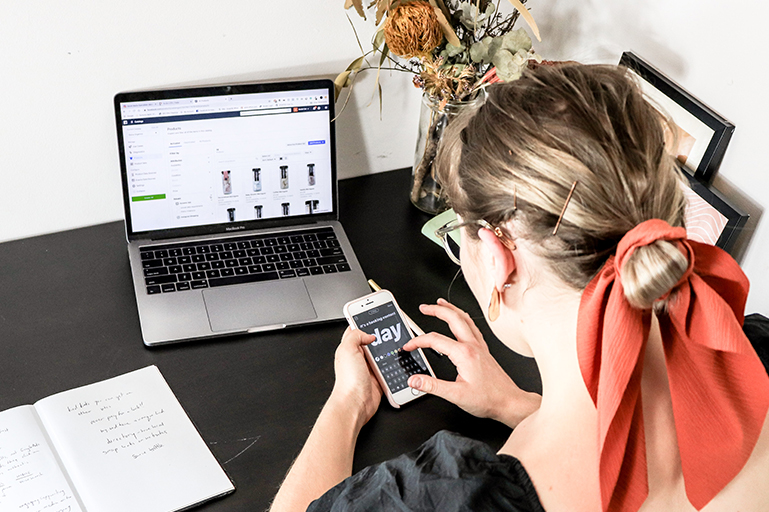 To gain such reviews from the influencers, reach out to them and offer your products for free. If they like what you do or produce, they will talk about it in their social media profiles. Note also, that you might need to pay for such posts. The cost, in this case, will depend on the popularity of an influencer.
From friends and family
Besides influencers, people tend to trust other people's opinion, especially those whom they know in real life. So a woman posts a review for a product, her family members and friends are likely to see such an opinion and trust it completely. About 80% of social media users will more likely purchase something based on their friend's review or suggestion.
To gain these real-people reviews you need to encourage your buyers to do so. Give promotions, remind them after every purchase about such an option, and ensure that the "reviews" and "share" buttons are clearly identifiable on your website and social media sites. You can also throw a contest in social media to increase brand awareness and make people willingly describe the advantages of your business. Of course, you will need to offer some reward in return.
Don't forget about advertising
Social media platforms made a great offer to any small business — advertising. In 2019 it is simple and affordable. Owing to the wide range of possible social media advertising types, any business can align its ad campaign to the business goals, be they the establishment of brand awareness or driving sales. Besides the direct ads, retargeting advertising service is also available to move people through the sales funnel. Social media advertising can also be of great use for driving repeat sales. A little reminder about your existence on the competitors' pages will gently hint towards coming back to your profile and completing the order.
Be "popular" and "trending"
In the past couple of years, social media platforms have changed their algorithm to show social media users only relevant content (read popular and trending). So the more engagement your post receives from the target audience, the more potential customers of yours will see in their news feeds. Trending posts appear more often in the news and hence collect more new audience members.
To get to those popular and trending ranks, you need to collect likes, shares, and comments under your posts. The more "numbers" you get, the trendier your posts and your business social media page, in general, will look like for the social media engine. To get people to share and comment on your postings, include questions, throw voting for some pieces you are selling, or just ask a controversial question.
Summary
Social media presence today is not a privilege, but a necessity for businesses of all sizes and areas of expertise. They have a significant influence on brand awareness, customers' satisfaction, and the number of sales. If you are willing to be ahead of the competition, then carefully planned maintenance of all your social media sites is essential for the overall success of a business in both online and brick-and-mortar worlds.