Customer retention strategies: how to sell consistently to your current clients
In eCommerce, business executives and marketing specialists often focus their resources heavily on external sales, underestimating how crucial customer retention is to growing any type of brand. How can you persuade the one-time buyers to return and bring in more revenue?
Contents:
What is customer retention?
Customer retention is a practice of marketing to or otherwise working with your customer base, meaning people who've already purchased from your business and expressed interest in the product in other ways.
The goal is to gain more profit from leads that actually convert to customers, applying various tactics to motivate them to invest more money into your brand. If marketing to a new audience results in you gaining potential buyers, customer retention strategies are aiming to increase revenue gained from the customer you've already scored and persuading them to come back for more.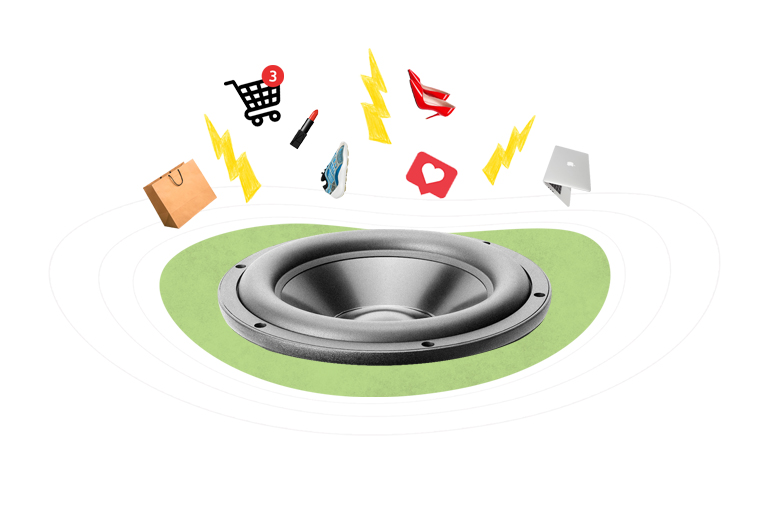 Why focus on customer retention instead of marketing to new leads?
First of all, these two approaches are not mutually exclusive - feel free to split your resources and cover both.
Even though inbound marketing aimed at capturing new audiences is important, and getting more people exposed to your product will likely result in new potential buyers, learning to sell effectively to an existing audience is more productive in terms of generating purchases.
Obviously, when targeting the pool of customers who've already bought from your business, you're making sure that the audience is guaranteed to have a varying degree of interest towards your brand's product - which usually means higher conversion from your efforts.
In short, marketing towards an existing customer base is cheaper, faster and arguably easier, especially considering how competitive the eCommerce industry is, resulting in clicks consistently growing in cost.
Is customer retention a priority for me?
That depends heavily on where your business or product is on its journey.
For instance, if you've just passed your launch and experience a lack of sales, it's highly likely that your brand hasn't been exposed to enough people yet. Therefore, your best bet will be expanding the audience, investing in marketing to capture new prospective leads, instead of pushing the few customers you have to buy more.
However, if your eCommerce business has been present on the market for a considerable amount of time, the incoming traffic keeps growing, and the collective exposure of your web-based and social media platforms is decent, it might be a good idea to dedicate some of the resources to improving customer retention.
Generally, the more singular purchases your business is getting, the more important it is to apply some effort to turn them into repeat customers, generating more revenue from your brand's client base.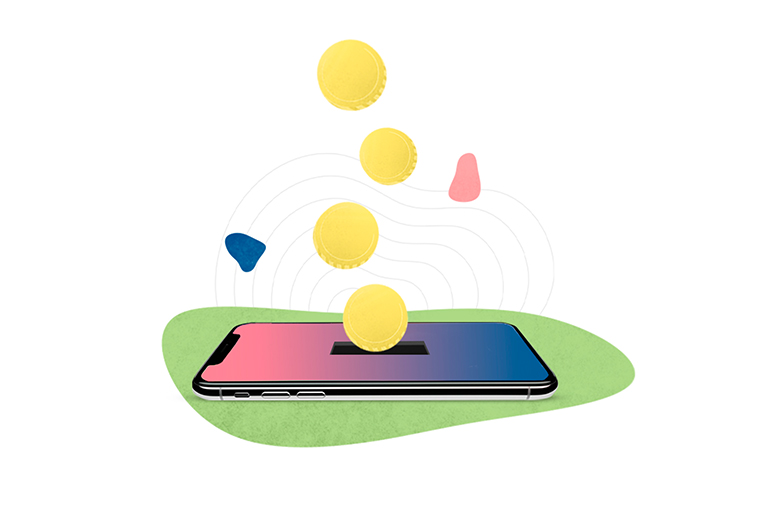 The importance of customer retention based on what you're selling
The type of your business or the product you're presenting on the market will have a huge impact on deciding which strategy to pick when trying to increase revenue.
A company selling high-end products, like vehicles or premium jewelry, largely depends on customers returning to the service provider or retailer, as generating a lead who can afford and is willing to buy this type of item costs quite a bit to the brand's marketing department.
On the other hand, a low-end clothing store or a website selling cheap phone accessories doesn't need to bet as much on returning customers, as most of the population can afford the items without much budgeting, so the cost per lead will be way lower.
Additionally, there are some business models that also rely on customer retention heavily, like subscription boxes and services, or any type of recurring purchase. If you're selling item boxes that ship monthly, it's important to keep the customers from unsubscribing, and that requires unique strategies and budget spending.
How to measure customer retention progress?
There are a few main customer retention metrics to keep in mind when trying to analyze your progress in improvement for eCommerce businesses - we'll go over them briefly:
Average order value - how much money each purchase adds up to on average;
Repeat customer rate - what percentage of the total customer pool comes back to buy more;
Purchase frequency - reflects how often your customer base makes purchases from your brand.
Marketing specialists carefully monitor these data points to improve on certain performance metrics and directly influence future sales - a company favoring a data-based approach needs to stay on track with this info to take specific measures for improving your business's revenue.
What is Customer Value?
Besides improving on your customer retention to motivate one-time buyers to purchase more, it's also highly beneficial for any business to work on growing the customer value. This roughly comes down to how often your pre-existing leads buy something from your brand's platforms, multiplied by the average sum they're spending on a single purchase: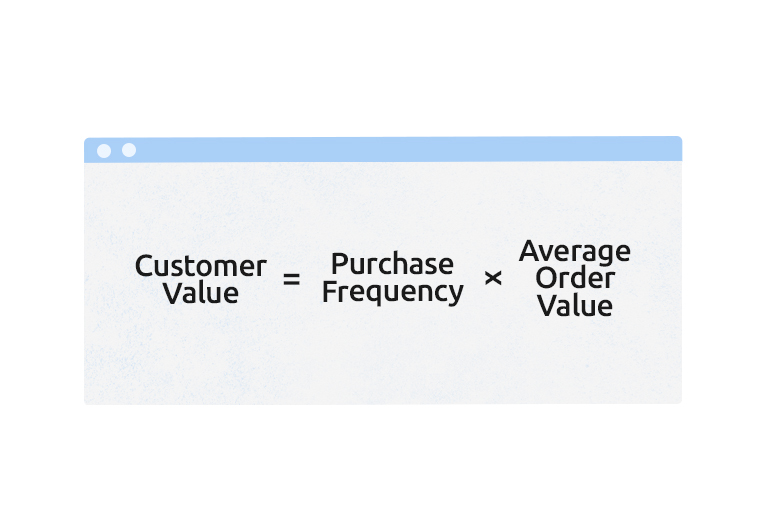 The higher the resulting number, the more revenue your eCommerce business will be generating in the long run, as your leads will buy a larger quantity of items or products at a higher price point more often.
Strategies for increasing customer retention/customer value
So, after we've established that customer retention is key to profitability for most brands, you might be feeling at a loss in regards to where you should actually begin.
It's fair to assume that each marketing team or a singular specialist has their own opinions, experiences, and predetermined strategies on how to improve customer retention for eCommerce brands. Moreover, each business is vastly different, and what works for some won't help others.
That being said, there are a few common data-based approaches that platforms utilize to raise their customer value and gain a loyal client base - take them as a starting point for developing your own custom strategy.
1. Implement user accounts on the website
Presenting your visitors with an option to register and create their own account on your eCommerce business's platform gives them an incentive to come back for repeat purchases - if you market to them correctly.
As they've filled all of their personal info already, well-selling platforms make it easy to complete a purchase in a couple of clicks, significantly raising their chances of scoring a sale. Also, registering as a customer on most websites includes giving the brand your email, which empowers you to reach out through their inbox whenever you have a special offer or a discount ready.
For visitors who see registering as too much of a commitment - there's always an option to implement a "Quick checkout" feature.
2. Send out discounts and one-time offers to your customers
Nothing motivates buyers to finalize their purchase like feeling as though they've gotten a bargain - it's been proven time and time again to push leads towards buying more.
"One-time opportunities", seasonal sales, discounts on older items, coupons - everything goes when trying to actively make the customer come back for more. Various research has shown that giving the lead discounts for over 10% off actually motivates them to spend more money on your platform, which greatly propels your business's revenue upwards.
Even though we all know that seasonal sales never save you money in the long run, as you're "shopping under the influence", this old trick still works wonders, especially if you provide customers with their "personal code" or a coupon.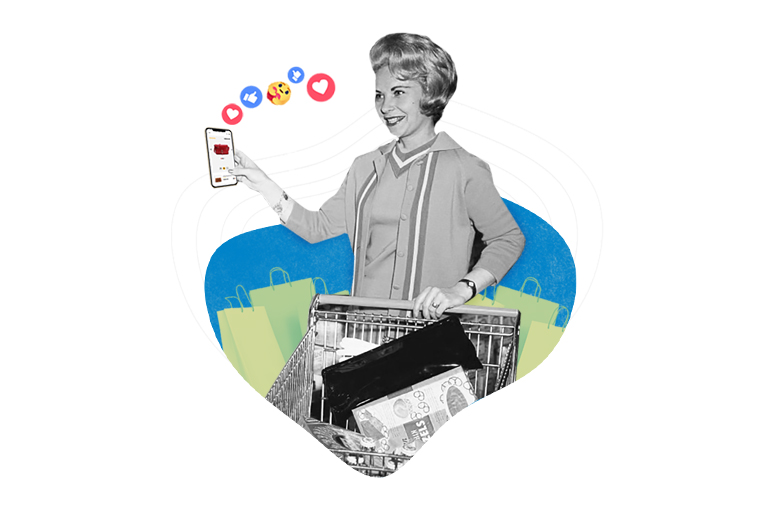 3. Improve your customer care
The way you as a business treat your customers will make or break your customer base: shoppers aren't likely to come back if they've encountered lackluster customer care, no matter how many discounts you give out.
The eCommerce market in 2020 has seen many notable changes from the past several decades - one of them being the rise of a personal approach to audiences, establishing a trusting relationship with the potential buyer. Therefore, low-quality support that fails at addressing their issues becomes a crucial flaw that'll likely fail your brand's efforts to improve customer retention.
Moreover, capable customer support specialists can also gather personal feedback from clients and address the issues before they start influencing the buyer's experience, or even collect ideas for future improvements which your brand's leads see as important.
4. Influence your customers to come back for more, and grow your profit
Working with the existing customer base is your best bet to ensure long-term profitability and future expansion of your brand, as you're targeting people who are guaranteed to purchase your product. Customer retention services are your best bet in seeing actual results.
Stay on top of your customer value, and think creatively when coming up with new strategies to gain your buyer's loyalty - that's the key to building a strong brand with balanced revenue sources.