10 Best Magento Extensions for E-Commerce
Contents:
You have most likely heard about the Magento platform if you are running an eCommerce website. No wonder, as the CMS is one of the largest software solutions on the market. According to the top eCommerce platform statistics, Magento occupies 8th place with a market share of 2.32%.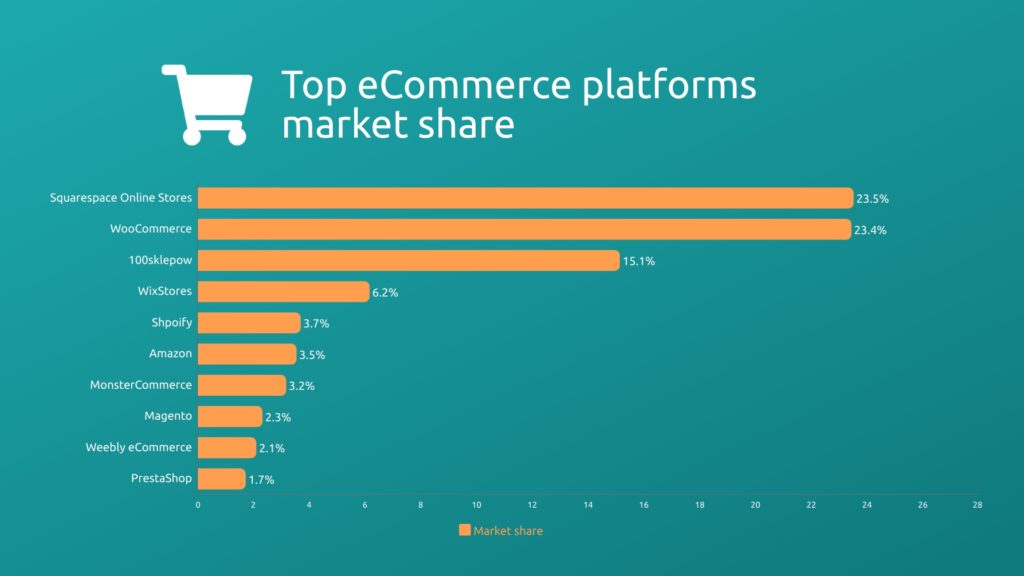 You may also know that Magento is extremely flexible and allows for convenient customizations. Multiple Magento extensions can significantly expand the platform's functionality and perfectly adjust it to your store's needs.
Magento extensions for eCommerce are conceived to help you handle your store easily and streamline every aspect of your business operations. An open-source platform, Magento enables numerous developers to reinvent the ways of using the solution by creating various extensions and Magento plugins.
There are tons of Magento extensions for eCommerce, covering practically all aspects of managing your website. How to pick the right tools that would drive your business? Let's have a closer look at the available options and outline the guidance for ultimate choices.
Benefits of Magento Marketplace Extensions
So, what can you expect from Magento addons?
Improved user experience
Your conversion rates and consequential growth depend on the user experience and the features offered by the platform. Magento extensions guarantee security and jazz up the user's journey. By enriching your platform with useful extensions, you can raise customer engagement and drive traffic on site.
Higher functionality
Magento modules improve the platform's overall performance thanks to the abundant features. Magento extensions streamline product searches, sorting, comparison, checkout, and add more functionalities for a user-friendly experience.
Enhanced backend efficiency
By enabling an efficient backend in the platform, Magento add-ons deliver joyful UX for customers. Extensions aid in handling customers, sales, inventory, analytics, tracking, reviews, and many more operations. Therefore, business owners can focus on business growth rather than routine tasks.
Greater digital visibility
Modern businesses put considerable effort into raising their ranks in search engine results. SEO extensions by Magento help generate the URL description and meta tags and perform other activities to make your brand more visible by search engines.
Cost saving
Since Magneto offers free and paid extensions, you can combine both types to make the development process time- and cost-efficient. 
Custom Magento Development Services
Basic Tips for Selecting Top Magento Extensions
When selecting extensions, ask yourself the following questions:
Which features does your e-commerce store need?
What budget are you ready to spend?
Are the desired extensions compatible with your Magento platform?
Will your developer provide comprehensive support?
Besides, there are several things to beware of:
Avoid investing in unnecessary extensions or the ones with negative reviews;
Don't implement extensions that may carry compatibility issues with your platform;
Don't download the attachments from unreliable sources.
Best Magento Extensions for 6 Spheres of Your Business Activities
Magento extensions for marketing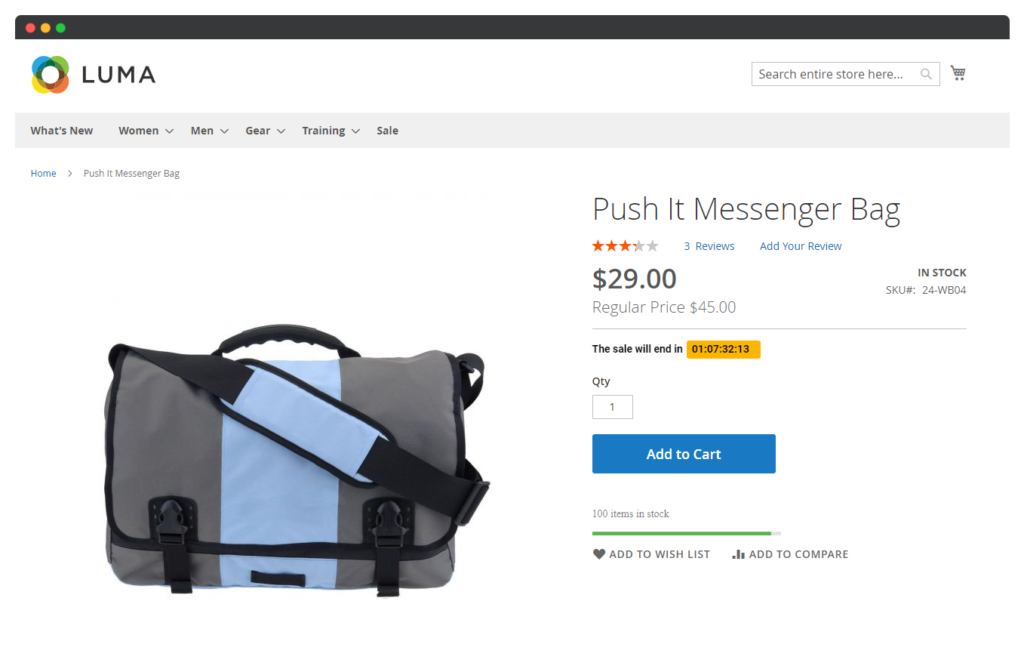 This unique addon is aimed to propel your marketing and sales efforts. By offering efficient techniques to create urgency, scarcity, social proof, and trust, this top Magento extension skyrockets the results of your campaigns.
Reasons to buy:
The availability of pre-designed templates;
Flexible setup conditions;
The access to the popular FOMO marketing tools.
A mighty tool for email marketing and automation enjoyed by multiple users worldwide. One of the top Magento extensions available for free offers comprehensive features and a 360-degree view of customers.
Reasons to implement:
One-click integration;
Breakthrough data science;
Varied segmentation opportunities.
Extensions for customer support
Although initially developed for Shopify, the app works as an extension with Magento as well. Leverage email, social media, and live chat to enhance the interactions with your customers. While automating communications, the solution creates personalized experiences so sought after by users. Advanced machine learning allows Gorgias to provide valuable insights that open enticing opportunities.
Reasons to buy:
Intuitive interface and simple graphic menu for creating your own HTML templates;
A developer-friendly app with a good API;
Regular updates to keep up with the progress.
An indispensable tool for customer support, LiveChat enables you to address all sorts of questions quickly and easily. Want to reinforce a tailored approach towards your clients? You would hardly find anything easier than a live chat. What's more, you are getting plenty of delicious features in addition.
Reasons to buy:
Opportunities to customize the chat widget;
The availability of analytics;
Visitor tracking;
Integrations with vital tools;
The ability to collect feedback.
Extensions for store performance optimization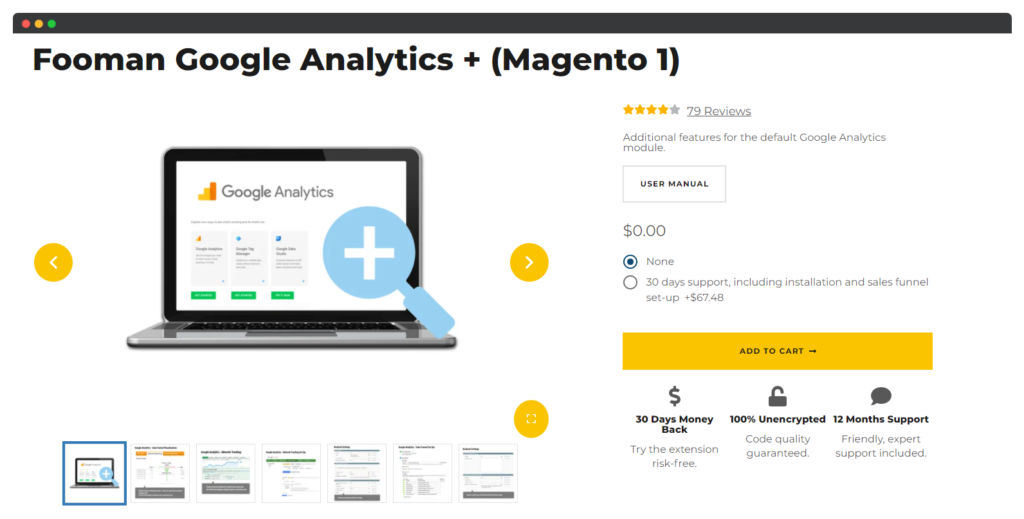 If you are concerned about your business's performance, you probably know Google Analytics. Even more so, you might have heard of its imperfections. However, the tool is available for free and still offers remarkable benefits.
What makes it one of the widely used Magento plugins is the following:
Fast and accurate analysis of the data within your store;
The ability to track and compare numerous stores within one account;
The option of first-touch tracking and filtering reports by customers.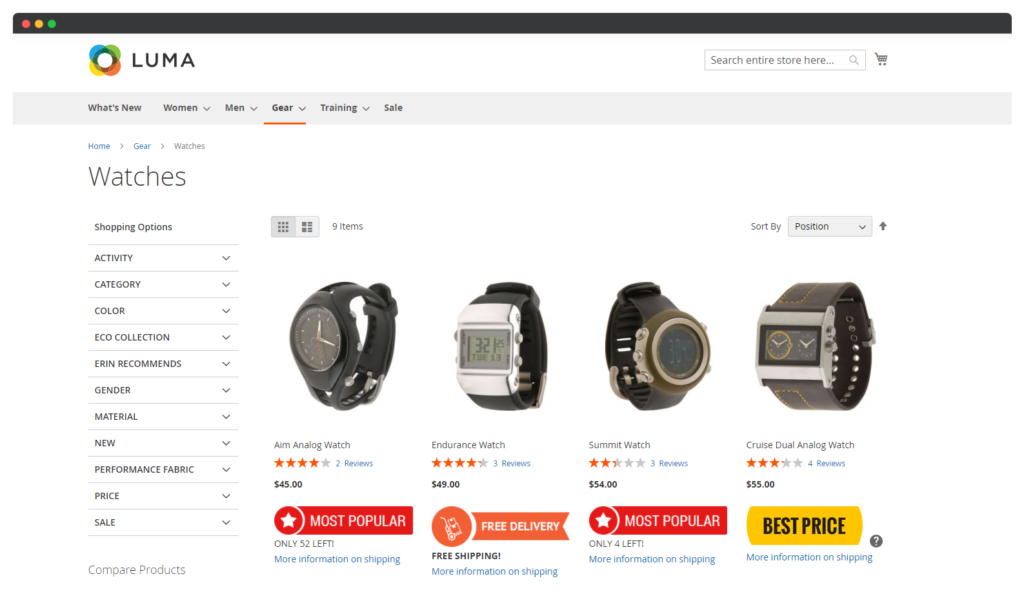 Handle your stock with convenience and inform your clients of the stock statuses. The solution extends the functionality of your Magento stock status. Customers get the opportunity to receive notifications when the item is back in stock. At the same time, a merchant becomes informed about the stock quantity and the products they are running out of.
Reasons to buy:
Create a number of custom stock statuses;
Update product availability;
Obtain access from mobile devices.
Magento extensions for payment and security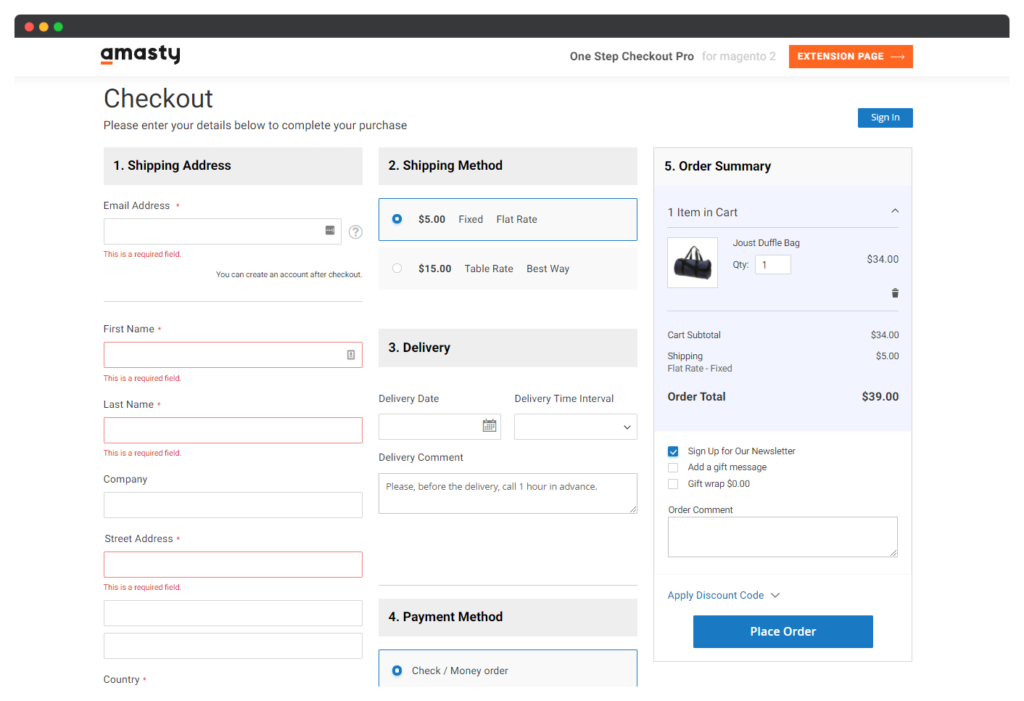 A lengthy checkout process is often the reason for abandoned carts. Do you want to lose your customers at that final stage? Probably not. Then arrange your checkout on one page and increase your conversion rate.
Reasons to buy:
The entirely customizable design of your checkout page;
An ability to automatically detect your customer location;
Google address autosuggestion.
When running an online store, you need the opportunity to get paid, don't you? What's more, payments should be convenient, secure, and reliable. Enjoy Stripe – one of the top Magento extensions for eCommerce aimed to enhance payment systems.
Reasons to buy:
Secure Iframe Payment;
Tokenization and the opportunity to save a card;
Subscription management;
130 currencies and bitcoin support;
Authorization and capture.
Extensions for accounting
Don't want to spend hours on calculations? Automate your accounting!
Reasons to buy:
Easy integration;
Automated fillings;
Always timely reports;
The support of discounts and coupons.
Extensions for shipping
Every purchase should be finished with obtaining the product by a customer. However, data inaccuracies may impede the process. The solution facilitates deliveries, thereby increasing the number of happy clients.
Reasons to buy:
Expedites address entries;
Instantly verifies customer data;
Enhances successful deliveries;
Speeds up the checkout process.
Wrapping up
Magento is an excellent framework for running an eCommerce website. By choosing the right tools, you can enrich the platform's opportunities and consequently boost your sales. Carefully select your Magento extensions and better start with trying them on your demo store. This will save you from unreasonable expenses.Another way to succeed with the choice of the top Magento extension is to partner with a professional eCommerce software developer. A team of experts will optimize the functionality of your store, skipping the phase of trials and failures. You will enjoy streamlined operations and the steady growth of your business.