PrestaShop vs. Magento: eCommerce Platforms Comparison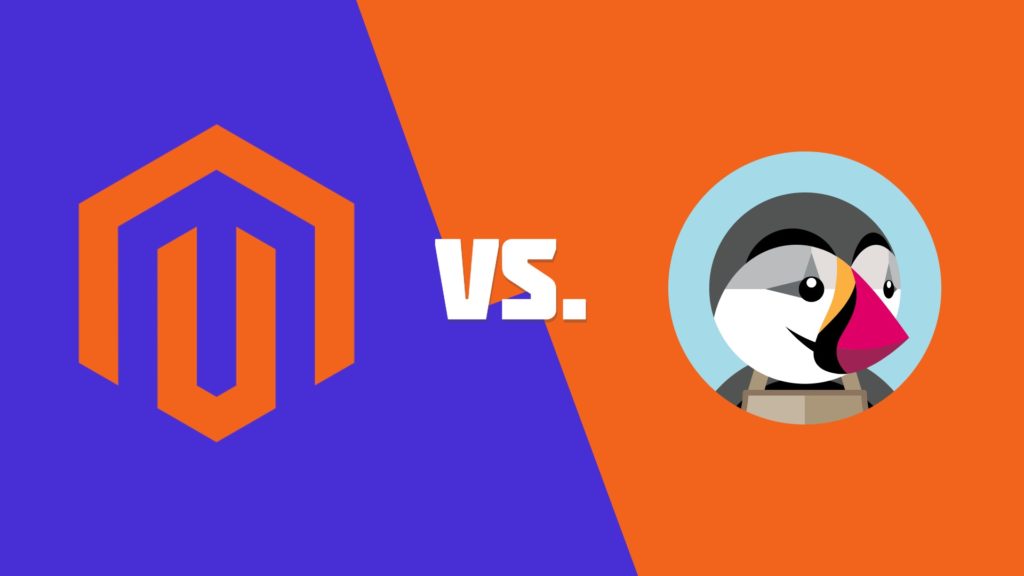 Today, an increasing number of entrepreneurs move away from the limitations of a simple brick-and-mortar store by deciding to move their commerce to the online world. If you also happen to find yourself in need of choosing an e-commerce solution - whether you're launching a new store or looking to migrate from your current platform - then this article is for you. Our practical and compact Magento versus PrestaShop comparison guide at WiserBrand is meant to help you make a deliberate and well-informed decision.
PrestaShop vs. Magento 2 - An Overview
Both PrestaShop and Magento are open-source eCommerce platforms with an abundance of various helpful features, plugins, and themes. If you're an absolute beginner, it is generally recommended to start with PrestaShop, as it has an easier installation process and more straightforward maintenance. Magento, on the other hand, requires more technical knowledge and experience.
Functionality-wise, Magento has more built-in integration possibilities - we tend to consider it a more advanced solution. You might even want to consider going to Magento development services for assistance. PrestaShop keeps it more grounded and elementary but can expand if needed. Both solutions have an extensive library of extensions.
If you possess a massive inventory of products, more than a hundred thousand, to be precise, Magento 2 is better equipped to handle such volume, even going up five times as much, with extra optimization. PrestaShop is more fitting for slightly smaller businesses, and overloading it may cause technical issues.
Regarding PrestaShop vs Magento pricing - both solutions are relatively accessible, with Magento having a couple of pricy editions meant for larger businesses, who can presumably afford it. You'll still have to pay for hosting, of course, which ranges from $3 to $20, depending on which third-party provider you choose.
Magento has Enterprise and Cloud options with a substantial annual charge that's based on how much gross revenue a company earns, while PrestaShop only has one edition. Many decent themes (for Magento), and extensions (for both platforms), are also free. However, if you want more variety, you can certainly check out paid ones.
After analyzing PrestaShop vs Magento price and functional differences, as well as beginner-friendliness, let's sum up our initial impressions of these two platforms.
PrestaShop vs. Magento 2 Comparison
| | | |
| --- | --- | --- |
| | PrestaShop | Magento 2 |
| Functionality | Basic | Built-in integrations |
| Ease of use | Beginners-friendly | Requires technical skills |
| Pricing | Free | Free |
| Extensions | Over 5000 extensions | Over 7000 extensions |
| Inventory limitations | Up to 100,000 products | Unlimited items |
How about we take a closer look now at some of the other essential features and criteria?
Themes
An eCommerce theme is arguably one of the most crucial components determining how an online store "feels". Properly chosen, each ready-made individual template can significantly enhance the e-store's visual appeal and create a unique synergy of functionality and design combined with your own brand.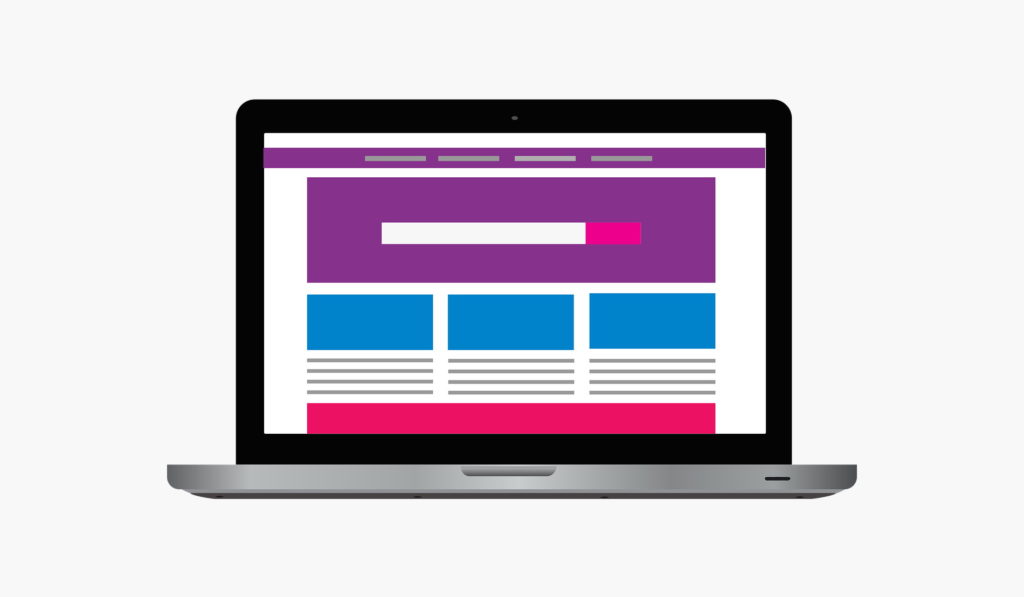 As for Magento vs PrestaShop, both platforms can be customized with thousands of stylish and effective templates. PrestaShop offers up to 3,000 vibrant and responsive themes on its official add-ons marketplace. Fifteen industry-related categories make choosing the suitable theme a lot simpler, plus you can sort them based on needed functionality, style, structure, and color.
Magento themes can be easily found on their marketplace, as well as dozens of third-party suppliers (for example, ThemeForest) and developers who can also assist you with migration and extra support. At last, you can even create a template yourself, provided you have enough skills.
Usability
Both platforms are considered quite intuitive and have a decent collection of fundamental e-commerce features necessary for successful store management. Magento prides itself on having a sophisticated shopping cart, while PrestaShop gives online commerce novices less stuff to worry about.
There are not many of them in terms of other PrestaShop vs Magento usability differences at first glance. However, if you look more closely, you may find that Magento, while notably more complicated, presents a much wider array of features for both B2B and B2C merchants, such as segmentation, built-in wholesale modules, loyalty programs, etc.
PrestaShop provides an e-store owner with a cleared-up and simplified management process to clear the way for other essential business affairs and strategies. There are also a few unique features, like Forecasting or Intelligent Merchant.
SEO and Marketing
Both platforms' SEO and Marketing capabilities are up to scratch and provide everything you need for efficient SEO optimization. In some cases, PrestaShop requires additional modules installation, while Magento has every single one already integrated.
The advanced Magento edition for larger businesses also offers targeting and segmentation tools, plus a comprehensive report and analytics mechanism. PrestaShop has some excellent functionality and useful traits as well - premium module for automatic meta tags filling, CMS pages, self-regulating URL rewriting, etc.
For a more detailed SEO features overview, below is a Magento vs. PrestaShop comparison table of the most vital components.
| | | |
| --- | --- | --- |
| | PrestaShop | Magento |
| Meta tags | ✅ | ✅ |
| SEO-friendly URLs | ✅ | ✅ |
| Redirects | Manually (in the root folder) | Manually or by using an extension |
| Canonical tags | ✅ | ✅ |
| Sitemap | Extension required | ✅ |
| Google tools | Extension required | ✅ |
Performance
Your online store's performance should absolutely be a priority during development and platform selection. Nothing is arguably more frustrating for a customer than having to wait for a slow-loading website and experience multiple bugs along the way.
The first thing to look for is how the e-commerce solution can handle the rapidly rising traffic during sales and holidays because a great performance on quiet days is no indicator of things to come. This Magento performance research proves the Enterprise edition can handle up to 50,000 visitors per hour and ten times as much during the day.
PrestaShop works brilliantly on a slightly smaller scale; however, it's no match for Magento with its series of optimizations able to take the load off the page by lowering the necessary amount of data the browser receives. In this Magento 2 vs PrestaShop comparison category, Magento clearly has the upper hand.
Security and Support
As much as a physical store relies on security cameras and personnel, an eCommerce store also counts on online security measures and practices to help avoid unauthorized access and theft. On top of that, eStores have to protect their customers' personal information from getting into the wrong hands.
PrestaShop uses Payment Card Industry Data Security Standard to secure online financial transactions and offers multiple additional security modules, for example, GDPR Compliance. Magento releases its vulnerability fixes a minimum of twice a month and has numerous safety extensions.
With both platforms being open-source, help and needed support can be found on multiple forums, help centers, and official platform resources. PrestaShop counts three times as many forum members as Magento, plus has paid support plans, while Magento offers free round-the-clock support on its official website. Both solutions provide thorough documentation.
Conclusion
Whether you choose PrestaShop or Magento, it really comes down to the type and size of your business, what primary needs you have, your budget, how hands-on you are with your store's management, etc.
We hope we've given you some food for thought with our comparison list to make sure you'll choose the right platform. If you want to know more about e-commerce solutions, or which is easier to develop for, PrestaShop or Magento, click here to contact our team.