How to Use AI to Boost Your SEO
Contens:
Even if we live in 2022, when we are talking about utilizing AI in the daily lives of many companies, it is still a topic of speculation. This is what people are thinking and usually start to imagine robots and cars without pilots.
In reality, artificial intelligence is also performed in many routine tasks, which normally take time for people and minutes or seconds for AI. Apparently, artificial intelligence for SEO is something that will be the basis for the whole future of marketing. As AI SEO content can bring your rankings to an ultimately another level, in this article, we propose you find out its pros and cons of it.
What is AI in general and in SEO terms?
Artificial intelligence, which started with the invention of the computer, was made with one principal cause - making different processes faster and more precise. Now, almost every aspect of our life is covered with AI, and if we talk about our interactions with search engines, it will be literally everywhere.
AI is widely used for data collecting as it becomes the framework for later utilization. Based on your search history, it can identify many things, from your current localization and usual behaviors to your plans for the weekend.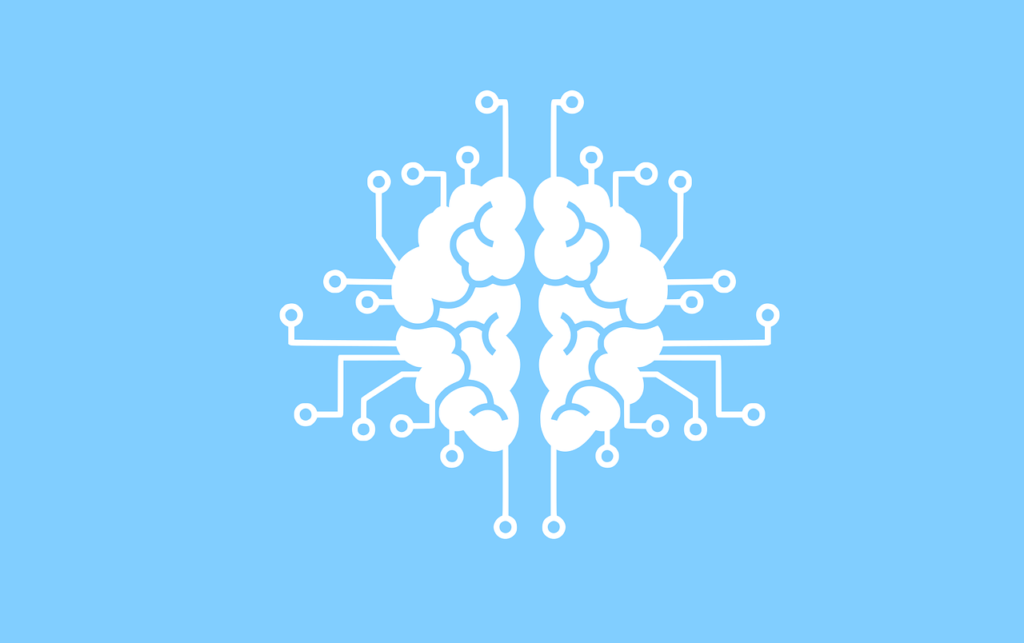 Artificial intelligence in search engines is already proven to be twice as effective as manual performance. First of all, AI works with content generation and analysis. Also, it is integrated into SEO activities like keyword research, image and voice recognition, mobile optimization, and machine translation. The best thing about AI-based SEO is that it provides you with analytics, which is usually built with tracking the account of the contributing factors. By comparing different data, like rankings, content gaps, SEO optimization, etc., AI gives you a clear vision of the situation and boosts your performance.
Some AI content generation stats
Despite the absence of a clear understanding of how artificial intelligence content creation and AI in general will affect our future, many interesting stats definitely prove the considerable development and the dominance of AI in SEO.
So, according to Gartner, 37 % of corporations surveyed by them utilized AI in the working process, in 2019.
At the same time, Blumberg Capital reports that 26 % of customers negotiate with AI every day.
Hence, why automated content creation is the future?
As you can see, AI has already received wide use, and we think that we are only at the beginning of the AI era. This way, how exactly does AI already perform, and what are the most significant areas?
First of all, we will mention all paid media like Google Ads or Meta Facebook Ads, which proved to be one of the most effective AI tools concerning analytics and automated strategies. Secondly, AI presents itself in working with technical stuff, such as finding backlinks, surveying shares, and identifying content gaps. Also, the other positive side of SEO AI is that it engages with a massive amount of different SEO traffic and, based on that, helps create a unique SEO strategy. Therefore, by working with specific AI content generation tools, you can count on your posts to be shown to the targeted audience and receive the publicity you want.
It will be hard to deny that the vital point of SEO is customer satisfaction. Undoubtedly, AI can't replace interaction with clients, but what it can do is be used on more technical issues. It will supply you with great analytical insights, and you in return, will focus on the other aspects.
How to make AI play in your team and enhance the traffic?
So, here let's look at the main spheres where AI content marketing is utilized.
1. Artificial Intelligence keywords research
OK, here we will start from the clearest thesis, but not less important. Today, you can say goodbye to manual keyword research and generation. With access to the analytics which AI has, there is no doubt about its efficiency.
How does it work? You need to think about your target audience and all the topics related to your business. And from now, all the work goes to AI SEO. You can just write a keyword phrase, and AI will automatically generate all the relevant phrases.
Then, the next step is to proceed with all the tones of keywords through the AI program to identify the most powerful. After that, most of the tools will provide you with stats like what people are searching in general terms, how complicated it will be to rank for the specific keywords, and the available statistics for searches for different periods.
This way, let's not forget about link building, which goes hand in hand with keyword research. As you can see, searching for all of this information manually can be tough work, and AI is a natural alternative.
2. AI content creation
So, you have already searched for the keywords, and now you need to correctly implement them in texts, infographics, images, and charts. At the same time, AI-generated content is not only about creating data with the help of machines. AI can supply you with all the necessary information about content gaps in already existing texts and the most trending topics at the moment.
The thing is that AI has developed more and now is widely used in spheres like translations, meta titles generation, paragraph correction and fulfillment, researching, text generation, etc. Despite all of that, many people still consider such texts of "poor quality". Well, with the GPT 3 SEO language model, which is used to produce a human-like text, it is no more a problem. Now, there is no more need to waste your time, as AI genuinely understands customers' needs and is more than capable of writing suitable content.
You will probably ask the question if Google can detect AI-generated content? Formally, from Google's point of view, automated content generation is still a kind of spam. The good news is that it becomes more and more complicated for Google to detect it as AI content becomes higher quality. Accordingly to Search Advocate John Muller, many companies use AI to avoid vocabulary challenges and make their texts more readable for SEO, so Google basically " tacitly approves it".
3. SEO optimization
Search engines like Google are also some kind of artificial intelligence. And who can understand it better than another AI? SEO is also no more only about the right online page optimization, keywords, or particular techniques. AI for SEO is receiving the data, which shows the final aim of the customer. Thus, it allows acknowledge your clients as never before.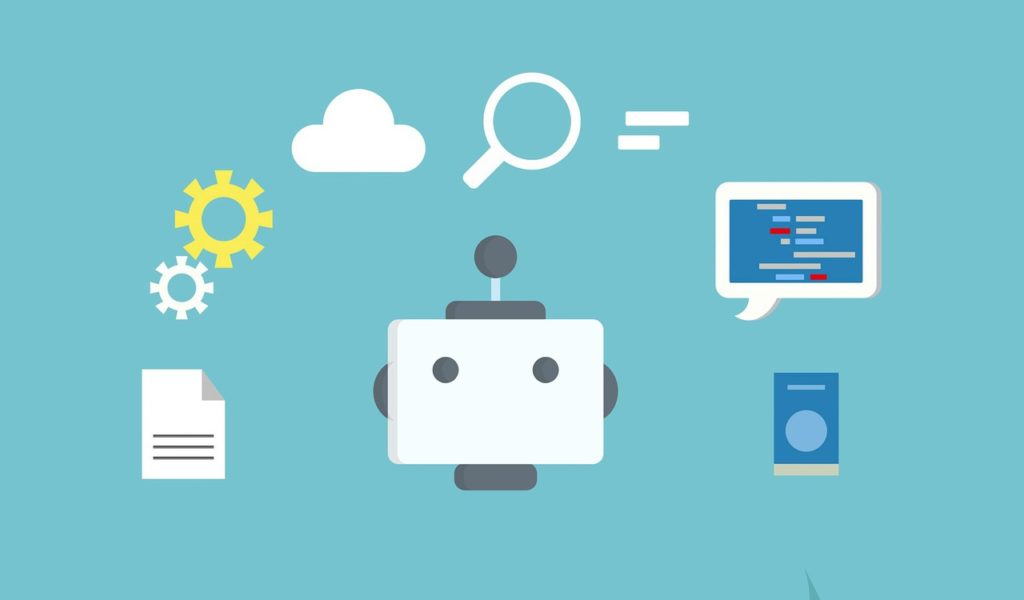 Based on user research, AI will outline the best criteria for the particular topics, like the length of the content demanded. Also, AI shows the most commonly asked questions and assists you in collecting and allocating to put you at the top of the rankings. And it is not the end. AI successfully copes with plagiarism and retrieves the critical data from tones of content on the Internet. AI uses the approach, which is called Natural Language Processing and is utilized in providing exact statistics directly to you.
In any case, as we remarked, the most effective and organic SEO content comes from the literate balance of SERP analysis and AI. So, that means that standard AI tools can: answer questions, produce briefs, create snippets, do the research, and so on.
4. Voice search content optimization
We can say that voice research is the latest and fastly developing form of SEO. Apple's Siri and Amazon's Alexa are created as "friends who are always here to assist you". According to Statista, the number of digital voice assistants rises dramatically each year, as people prefer it to writing their inquiries manually. The forecast says that by 2024, the general number of voice requirements will touch 8.4 billion. Unfortunately, companies that have just started working with SEO often tend to ignore voice search.
However, consider that most of the voice searches are coming in the form of questions. That means you can use AI for writing the answers. Still, you have to understand that search engines usually answer with only one clear response. And, one more time, that indicates only one answer. Thus Google automatically requires super competitive voice optimization. Which underlines that there will be only one answer at the top of the rankings.
Also, as a rule, people tend to ask questions in the form of conversation, which is why your keywords should be optimized. You have to pay attention to the more long-term keywords, which are still a part of AI content optimization.
5. AI involvement in user experience
We live in the era of user experience, and it is not a secret that the final goal of SEO is to make this experience as great as possible. So, it is no more only about the text and data provided. It is about the value your page gives to the consumers. Consequently, the better the user experience on your page, the higher you get in the Google rankings.
That is why some factors need to be taken into account. Among them are easy website navigation, authoritative content, mobile optimization, time of page loading, and comprehensive page structure. Using specific AI tools in this sphere will help you take control over your rankings and have a clear vision of which of your actions give positive or negative feedback.
Suppose your content is massively shared, and customers are not just entering your webpage and living it simultaneously. In that case, this is a powerful indicator for search engines to push you to the top. Moreover, the main positive side of AI is that it can calculate people's behavior to give unique assistance. And of course, we can't forget the chatbots that can stay in touch with your clients 24/7, and thus provide more time to your staff for dealing with more complicated questions.
Conclusion
As it has been pointed out, Artificial Intelligence is already dominating the world market. And the best thing you can do is find out how to create a balance between Artificial and Human resources. Utilizing content marketing AI, you will be able to build a strong SEO development strategy and boost your traffic incredibly.